Warren and Biden in a Tie
New Hampshire Political Power Poll sees dead heat in February primary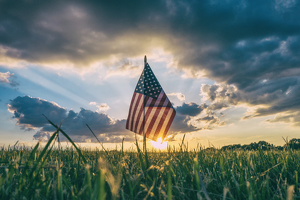 New Hampshire's leading political insiders see former VP Joe Biden and Massachusetts Sen. Elizabeth Warren in an absolute tie for first place when it comes to the order of finish in the New Hampshire Democratic Primary next February.
As if to demonstrate that Biden is far from having a lock on the race after his lackluster debate performance last week, 32% of the New Hampshire Political Power Poll members predicted Biden will win the primary, while another 32% predicted Warren will win. 13% predicted a victory by Vermont Sen. Bernie Sanders; 14% said they didn't know.
NOTE: The Power Poll is not a scientific poll. It is, instead, a fascinating glimpse into the thoughts and opinions of New Hampshire's elected officials (Republicans and Democrats alike), party leaders, important fundraisers, media figures, consultants, and more. To see the list of 868 individuals who were polled, click here. Complete results to the questions are at the end of this story.
Power Poll members were also asked who had the best on-the-ground campaign organization in New Hampshire. Warren absolutely blew that question out of the park, with 57% of respondents rating her organization the best. Placing second was Sanders at 11% and New Jersey Sen. Cory Booker at 4%. 18% said they did not know.
That Warren is performing so well on the critical question of her organization may be a reflection of her proximity in Boston. Yet it's probably more than that. In a recent Political Power Poll taken in Iowa, political insiders there also saw her as having the finest organization.
Here are the complete questions and answers to the New Hampshire Political Power Poll. Plans are to poll every month so that we can track the trajectory of the candidates over time until the primary is held.
Question #1: The New Hampshire Primary will be held Feb. 11. Looking into your crystal ball, who do you think will place first among the Democrats?
Biden: 32%
Warren: 32%
Sanders: 13%
Booker: 3%
Buttigieg: 3%
Castro: 1%
Harris: 1%
Moulton: 1%
Don't Know: 14%
Who will place second?
Warren: 29%
Sanders: 24%
Biden: 16%
Buttigieg: 9%
Booker: 3%
Castro: 3%
Bennet: 1%
Harris: 1%
Don't Know: 14%
Question #3: Who will place third?
Sanders: 20%
Buttigieg: 14%
Warren: 13%
Biden: 12%
Booker: 7%
Harris: 7%
Castro: 3%
Delaney: 1%
Gillibrand: 1%
Hickenlooper: 1%
Klobuchar: 1%
O'Rourke: 1%
Yang: 1%
Don't Know: 17%
Question #4: Which candidate has the best on-the-ground campaign organization?
Warren: 57%
Sanders: 11%
Booker: 4%
Biden: 3%
Gabbard: 3%
Buttigieg: 1%
Castro: 1%
Ryan: 1%
Yang: 1%
Don't Know: 18%