Raleigh Mayor Baldwin, Council Incumbents Favored in Upcoming Municipal Election
Plus, more than 70% of Power Poll respondents said they support the $1 billion parks and school bond package.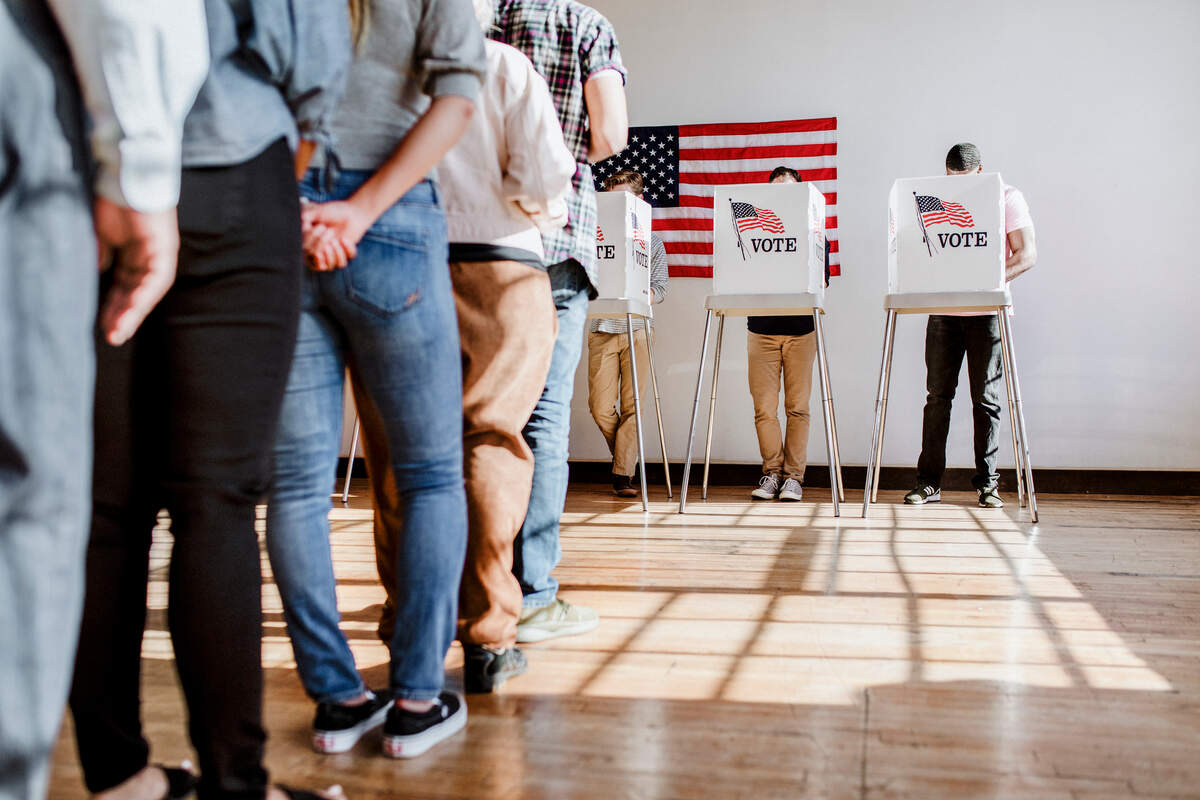 Voters in Raleigh will tackle a long ballot at the polls next month, with two dozen races from Capitol Hill to city hall. Most of the attention (and ad revenue) pools, naturally, at the top of the ballot where former state Supreme Court Chief Justice Cheri Beasley vies for Republican Ted Budd's coveted Senate seat and "100% pro-Trump" newcomer Bo Hines and faces two-term state legislator Wiley Nickel for a newly drawn Congressional seat.
But flip to page two of the ballot, and halfway down you'll find races with a fraction of the investment but certain to receive more votes than ever before: The Raleigh mayoral and Council races.
Until recently, the mayor and council ran in years without national races and saw a tenth of the turnout. About 55,000 people voted in the 2019 Raleigh mayoral race and just half a million people voted in the 2020 Wake County Registrar of Deeds race, which ran down-ballot from the presidential election.
The shift to holding elections alongside the general election was enacted by the current council, led by Mayor Mary-Ann Baldwin, citing delays to the census due to the pandemic. They also scored another year in office.
This year, a lot more people will be voting than in 2019. But lucky for the current council, the odds seem ever in their favor.
I kept this poll sweet and simple this week: who do you support for the mayor and council at large? And are you willing to cough up another pretty penny in property taxes to fund schools and parks projects?
Baldwin has her critics, but they're in the minority, at least judging from this poll. Nearly 60% of Power Poll respondents supported giving Baldwin another term, compared to 22% of folks who picked challenged, Terrence Ruth. Another 20% responded, "don't know/don't care."
Baldwin ran on a pro-growth campaign in 2019 and so far has kept true to her word. Raleigh's growth trajectory has continued despite the pandemic, with nearly $2 billion in development projects underway that include thousands of residential units.

"We are growing from a small city to a big city and that's painful," Baldwin told the News & Observer. "You can work together to come up with solutions. And that's what it has to be. It can't just be people yelling that they don't want development to happen. It's going to happen."
Some feel that Baldwin has been too friendly to developers. Challenger DaQuanta Copeland says she'd focus her energies on those being pushed out by rising prices and gentrification.

"There's no way to tell someone, 'Don't move here." Copeland recently told the News & Observer, "But what we can do is stop waving the flag and advertising that you should 'come here, come here' when we still have so many homeless people who are here."
Copeland received zero votes from Power Poll respondents.

Despite earning the endorsement of the Wake County Democratic Party, Ruth's low-key and low-budget campaign hasn't picked up much steam since he announced his run in early 2021 before the council voted to move the election back a year.

For the last three years, the majority on the council have tended to see things Baldwin's way and vote in her favor with the exception of Council member David Cox, who chose not to seek reelection this term. A new makeup of the council will determine if Baldwin will oversee with a board that backs or bucks her.

So far, it looks like the former.

When asked to rank their top two picks for council, Power Poll respondents this month went with incumbents in the at-large race. Jonathan Melton and Stormie Forte stood out from the pack, besting former council members John Odom and Anne Franklin, among others. Odom, who served on the Raleigh council for more than two decades, edged a close third place.

I'd reckon name recognition will go a long way in the mayoral and at-large race, favoring incumbents and those who have won previous elections (Baldwin served five terms on council prior to serving as mayor). More voters will cast ballots this year, and that means they'll probably know less about the candidates.

There's one thing Raleighites can all agree on though: and that's the $1 billion parks and schools bond package. Nearly three-quarters (73%) of respondents support the measure, which will kickstart the redevelopment of Dix Park and fund an expansion of Wake Technical Community College.
About Power Poll: Power Poll asks questions of the most powerful, influential people in U.S. cities. It is not a scientific survey. But because the people responding to the surveys comprise the leadership structure of their cities, the results afford a fascinating glimpse into the thoughts, opinions, and beliefs of those in a position to make change. Power Poll is distinctly nonpartisan.