Adult Charges for Teen Mass Shooter, Assault Weapons Ban Favored by Power Pollers
If charged as an adult, the 15-year-old gunman could face up to life in prison.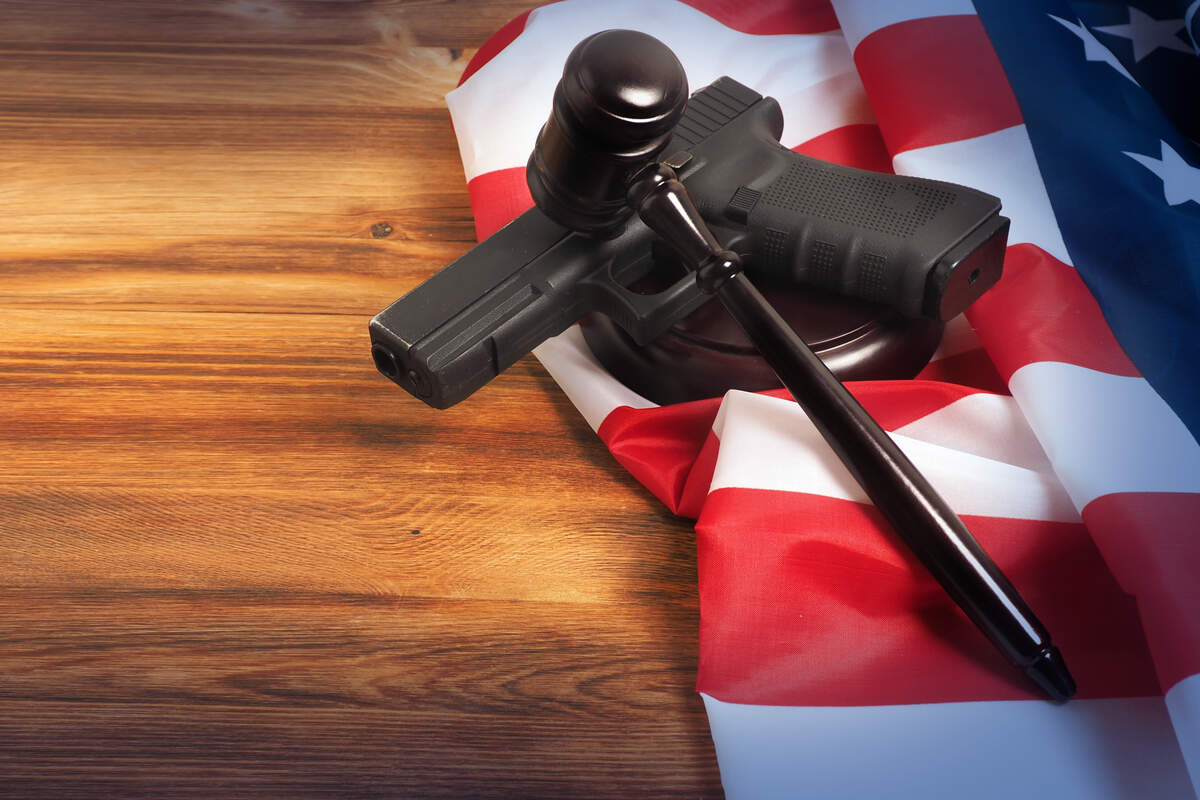 Last month Raleigh's Hedingham neighborhood was terrorized by a teenage mass shooter, who stabbed and shot his own brother inside their modest home before walking outside to shoot his neighbors in their driveways and along a popular walking trail. Five people were killed, including an off-duty police officer. For more than four hours, police locked down the neighborhood searching for the shooter, who was later cornered in a barn two miles away and taken into custody.
The shooter, identified as 15-year-old Austin Thompson, was hospitalized in critical condition after sustaining what officials say was a self-inflicted gunshot wound to the head. Wake County District Lorrin Freeman says if the shooter survives, she'll charge him as an adult.
In North Carolina, juveniles can typically only be given a maximum sentence of 40 years in prison. If charged as an adult, Thompson would face up to life in prison without the possibility of parole.
According to our latest poll, most of you think Freeman should throw the book at the teen shooter, but also want to see stricter gun control laws put into effect.
More than half of respondents––53%––think Freeman is right and want to see Thompson charged as an adult. Freeman told the News & Observer she has already started the process of filing for a probable cause hearing to move the case to superior court.
"In this situation, there's no question the mass loss of life, in my opinion, this case be transferred and tried in superior court," Freeman told the N&O.
Another 23% of respondents think he should be charged as a juvenile, which means he could be released from prison after serving a maximum sentence of 40 years. Twelve percent said the source of the weapons Thompson used to carry out the rampage should be identified and held accountable, while just 8% think the focus should be on determining Thompson's mental and physical health before determining charges. Just 3% didn't know what should happen to the teen killer.
When it comes to actually addressing the issue of gun violence, respondents mostly said tighter gun laws were the answer. A sizable 43% of you said you'd want to see a ban on all assault weapons, with another 28% wanting to see tighter gun control laws with mandatory background checks. Increasing local investment into mental health services was backed by 15% of respondents, while 12% want to see more funding to local law enforcement to enhance neighborhood security. Just one person said they think better gun education is the answer and no one chose "don't know" as an answer.
While the tragedy rocked the Hedingham community to its core, most of you say you still feel safe in Raleigh. A whopping 88% said they feel either somewhat or strongly safe in their community––55% somewhat and 33% strongly. Another 7% said they have neutral feelings, neither safe nor unsafe and just 5% felt "somewhat unsafe".
And just for fun this month, with fall in full swing, I was curious to see how many of you are likely to buy into the yearly pumpkin spice anything trend. It's gonna be a no for more of you: 37% said "definitely not" with another 28% responding "probably not."
Guess we'll have to find a new seasonal trend to hop aboard. Flannel anyone?
About Power Poll: Power Poll asks questions of the most powerful, influential people in U.S. cities. It is not a scientific survey. But because the people responding to the surveys comprise the leadership structure of their cities, the results afford a fascinating glimpse into the thoughts, opinions, and beliefs of those in a position to make change. Power Poll is distinctly nonpartisan.