Funding the Leandro Plan, Higher Pay for Teachers Needed to Improve Durham Public Schools
Recent scores show only 46% of DPS students test as proficient for their grade level.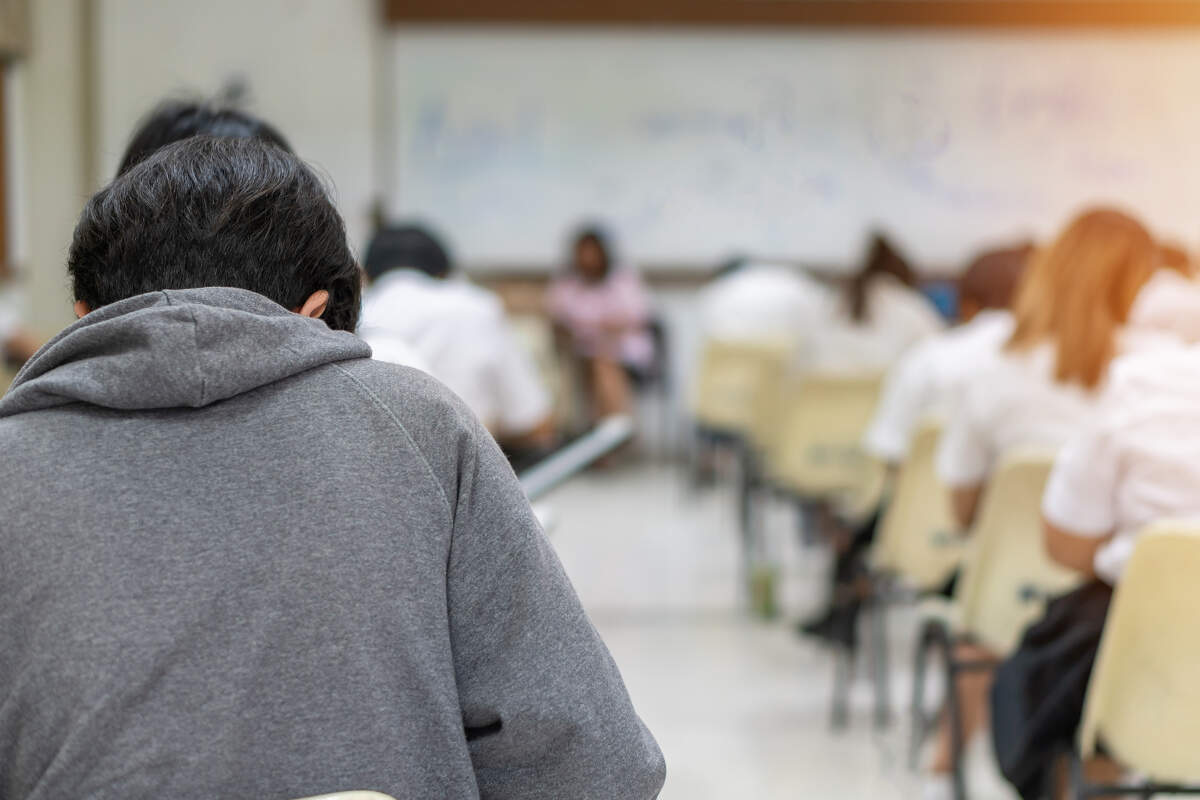 More than half of Durham Public School students aren't testing as proficiently for their grade level. While major setbacks during the pandemic are partly to blame, Durham still lags behind nearby communities like Chapel Hill and Wake County, which have 70% and 61% testing at grade level, respectively.
The state has notoriously underfunded education for years, so it's no surprise Durham Public Schools is suffering the consequences acutely.
This month, we asked you how much faith you have left in the Durham Public School system and whether or not you'd trust DPS to educate your children.
Half of the respondents this month say they would still send their kids to public school, despite the system's poor performance. That may not sound so bad, but it means that half of our members don't trust the system enough with their children's education. Twenty-two percent say they'd invest in private school education and 8% would enroll in a magnet school. Seventeen percent said they do not have children.
While DPS's problems are numerous, the solutions are pretty uniform, members say more money. A third of members say the courts need to decide to fully fund the Leandro Plan, a comprehensive remedial plan aimed to provide a sound basic education to all public school students. The plan includes tens of millions of additional funding for teachers in high-poverty schools and 1.2 billion for the most vulnerable students.
Another third believes simply paying teachers more will help bring up DPS scores. In North Carolina, teachers start out at $35,000 a year and can earn no more than $52,000 with thirty-plus years of service. With rising housing costs in Durham, that's barely enough to afford to live in the city they teach.
Interestingly enough, when it comes to footing the bill for funding these improvements, just 6% of members were in favor of a tax increase.
Some of our members think parents need more choices in the form of charter and magnet schools to provide a quality education for their children: 14% of respondents say parents need options outside of a DPS education.
For one member, who is also a former teacher, a lack of morale in the public system led them to teach in private schools instead.
"As a former DPS teacher who now teaches at a private Durham school, the support I receive and the small class sizes more than makeup for the difference in pay. I go home happy and less stressed."
A private school may be a better educational option for some but wealthier families opting out only makes the system worse for those who can't afford to, according to one member.
"Families with means opting out of the public school system. For those with the financial ability to depart from DPS and then turn around and point a finger saying it's not performing well is intellectually dishonest. Funding for our schools goes with where the child attends--it's paramount we have community schools where our children are educated together, not just children from lower wealth families. Further, it's important Durhamites understand that until the late 1990s, Durham had a segregated school system (county was white, city was largely Black). We're thirty years removed from that history and during that time have seen major changes in where families with resources send their kids (or homeschool) in our city."
At least one member disagreed that the answer is to throw more money at the problem.
"It's the failed ideology that purports that increasing teacher pay, increasing funding, and funding more social problems would solve our education system. Even this survey couldn't rationalize any other solution. Intellectual sobriety would illustrate that countries around the world are educating their students better with less."
One member thinks the problem is "Things like this poll that simplify a very complex situation. This is embarrassing."
I think you give this poll too much credit. If only not talking about a problem could make it go away.