With many school systems still waiting for the CDC rules in order to safely open the schools there is a lot of uncertainty concerning the consequences that will develop if spot spreads take place. We asked our Power Poll members to pick under which CDC principle should the schools open with in 30 days.
42.3% thought that the online school was the best way to open to keep everybody safe, while 53.8% believe that the CDC's more onerous option made up of small, in-person classes, with groups of students staying together, with the same teacher throughout/across school days, and keeping students at least 6 feet apart without sharing objects was best. Finally only 3.9% thought that moving ahead with the regular school structure and makeup is the best way to open.
Presenting sponsor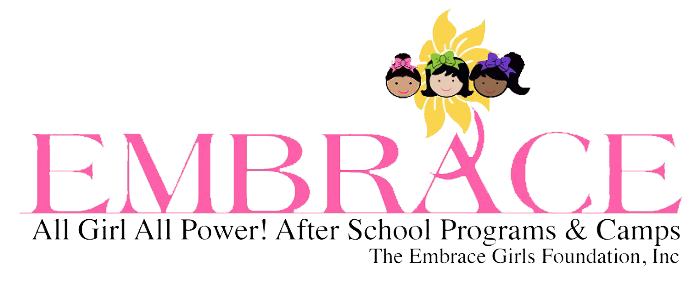 The Embrace Girls Foundation, Inc., has refocused its Mission beyond after-school programming exclusive to girls to meet the needs and demands of parents to be included in the array of services we've provided over 20 years.
Parents/Caregivers and siblings of our members have longed to participate in our many services previously geared solely to our members. Because of the organization's impressive programmatic services and outstanding history of parental engagement we have adopted the esteemed data driven model and embraced the coalition of agencies in association with Harvard University School of Education Family Engagement Project who's primary focus is building solid and sustained relationships between Parents, Students and School Administrators.
For students most impacted by inequity, this equal partnership – identified as effective family engagement – often doesn't happen well or at all. We are committed to working to strengthen family engagement in schools through our school, business and community partnerships, leadership and development programs.
Providing parenting workshops and family resources, social and lifeskill events the entire family can participate in, parental advocacy, home visits and educational resources that empower and include parents in thier children's educational journey from grades K-12 is The Embrace Girls Foundation's FAMILY ENGAGEMENT 2.0 INITIATIVE.
Secondly, if the schools open with the in-person option should all students wear masks?
92.3% said that it should be mandatory, while 3.8% said that it should be up to the student, and another 3.8% thought that masks should not be needed.
Thirdly, with the median time from onset to clinical recovery for mild cases to be approximately two weeks but with an extended recovery time of three to six weeks for patients with severe or critical disease. we asked about providing additional sick days for teachers that get COVID-19.
92.3% said that the Miami-Dade School system should provide as many sick days as approved by a doctor and only 7.7% said that no additional sick days should be allowed.
Any school openings will have numerous challenges in operating in the present environment, challenges like the loss of teachers and other staff members to early retirement, or simply moving to another profession will have to be addressed. In addition, opening with such high infection rate the possible school closures due to spot breakouts would disrupt the whole school year and set the students back possibly another year, is not something that anybody would like to see.
Another challenge is the present situation on staff recruitment and retention. Rolando Martín, director of communications for Miami-Dade County Public Schools told Miami Today late last year that the district had over 250 openings in core subjects like math, science and language arts. Keep in mind that this was pre-COVID-19 which does not bode well for Miami, when districts are competing for a limited talent pool and the cost of living in Miami-Dade being among the highest in the country. The shortage comes even though voters in 2018 overwhelmingly approved a homeowners tax increase amounting to almost $232 million through 2022. The revenue was earmarked for increases in teacher and professional staff salaries and to meet the state law that every school must provide adequate security. Now the Florida Teacher's Union is suing Governor Ron DeSantis on his plans to open schools with the in-person model, the argument is very valid since almost 30% percent of teachers are over 50 years old, and it is proven that the most severe and most deadly results are in that group which makes up 92% of all COVID-19 deaths. In addition, the choice for the professional staff will not be an easy one in Miami's sometimes three generation households, it may prove to be too risky.
So should Miami Dade Schools go with a plan that obviously will have to consider the almost certain staff losses or do you let kids in poorer Miami-Dade neighborhoods suffer another year? Zoom lessons are great if you have good Wi-Fi, space to work, a good sandwich for lunch, and your siblings have their own devices, but otherwise is a challenge. The child that has well-educated parents who can afford extra tutoring and who will also assist with the homework will not face that challenge. According to miamidadematters.org, in 2018 almost one out of every fourth child in Miami-Dade lived below the national poverty level. Then with that alarming number, should Miami-Dade County provide technology assistance to those families in need in order for these children to keep pace with the rest?
An Editorial in The Economist stated "In normal times school helps level the playing field. Without it, the achievement gap between affluent and working-class children will grow. By one estimate, American eight-year-olds whose learning stopped altogether with the lockdown could lose nearly a year's maths by autumn, as they fail to learn new material and forget much of what they already knew."
Clearly the Miami Power group considers this to be a consequential event. From the opening of schools, to the safety of the professional staff and to the education of the children, no doubt COVID-19 has and will continue to change every sector in our economy and future lifestyles regardless of the non-stop political rhetoric. The challenge will be how we all adjust to the new normal and protect our families.
Thanks to all,
Best & Stay Safe,
Bob Oliva
E: Miami@powerpoll.com
C: 305-546-1515