Super Tuesday Power Poll: Bloomberg Rocks It
Most predict he will win the Tennessee Democratic primary. After him, it's slim pickings.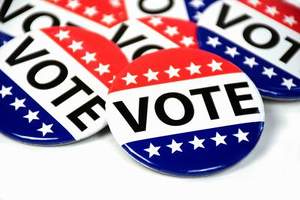 With Tennessee's presidential nominating contest quickly advancing, former New York mayor Michael Bloomberg — he prefers regular old "Mike" actually — appears in solid position to place first in the state's March 3 Democratic primary, according to the latest Power Poll.
It wasn't even close.
Reasons for his support are many, but one would have to mention his far-reaching investments in well-known Tennessee political consultants, gobs of paid media, and hired boots-on-the-ground in all parts of the state.
This statewide Power Poll surveyed Nashville, Knoxville, Chattanooga, Memphis, and a database of powerbrokers in every other county across the state.
Presenting Sponsor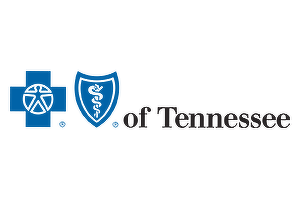 BlueCross Monitoring Novel Coronavirus Developments
BlueCross BlueShield of Tennessee is actively monitoring developments related to the 2019 novel coronavirus (COVID-19), a new virus that has been identified as a global emergency by the World Health Organization (WHO).
The number of confirmed cases of novel coronavirus in the U.S. is currently extremely low. But as a health insurer serving 3.5 million members in Tennessee, BlueCross has a responsibility to prepare for the unlikely event of a community-level threat from COVID-19.
"Our clinical teams are constantly monitoring news and guidance from the WHO, Centers for Disease Control and Prevention (CDC), and state and local health departments," said Dr. Andrea D. Willis, chief medical officer for BlueCross. "And we're following our established protocols to be ready to meet the needs of our members and neighbors in Tennessee."
What it is and how it spreads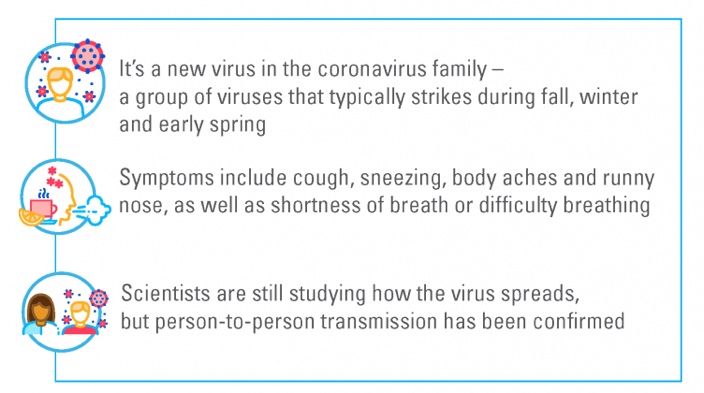 COVID-19 is a new virus that causes respiratory illness in people and can spread from person to person, although it's unclear how easily this happens.
"We understand investigations on exactly how it spreads are ongoing, but person-to-person spread has been confirmed," said Dr. Willis. "But we do believe that standard hygiene protocols – like washing hands, covering the mouth and nose when coughing and sneezing — can help limit exposure."
The CDC also believes the risk of becoming sick after coming in casual contact with someone who is infected is low. They expect more Americans will be infected by the virus, which is contagious before symptoms appear, usually in as few as 2 days or as long as 14 after exposure.
What to do for treatment
There is currently no specific antiviral treatment or vaccine for COVID-19, but people with 2019-nCov can seek medical care to help relieve and treat their symptoms.
People who are suspected of having COVID-19 should wear a face mask when in the same room with others. As with other viruses, the mouth and nose should be covered during coughing and sneezing and care should be taken to avoid touching the eyes, nose, and mouth with unwashed hands.
"The best way to prevent infection is to avoid being exposed," explained Dr. Willis. "The CDC recommends washing hands often and thoroughly with soap and water for at least 20 seconds and avoid coming in contact with someone who is infected."
Where to get more information
For more from BlueCross, check out this interview with medical director Dr. Suzanne Corrington.
Go directly to these organization's websites for the most up-to-date information:
A complete breakout of the results follows at the end of this story, but first, a summary look at how all Tennessee Power Poll members responded to the survey statewide.
STATEWIDE RESULTS
Power Poll members in Tennessee were asked, "Among the candidates in both the Republican and Democratic primaries, whom are you voting for?"
Results were:
• Bloomberg (34.61%)
• President Donald Trump (23.94%)
• Don't Know/Write-In (10.4%)
• Minnesota Sen. Amy Klobuchar (9.71%)
• Former Vice-President Joe Biden (6.84%)
• Former South Bend Mayor Pete Buttigieg (5.34%)
• Vermont Sen. Bernie Sanders (3.42%)
• Massachusetts Sen. Elizabeth Warren (3.15%)
• Former Massachusetts Gov. Bill Weld (1.64%)
• Hawaii Congresswoman Tulsi Gabbard (0.41%)
• Businessman Tom Steyer (0.27%)
• Former Illinois Rep. Joe Walsh (0.27%)
Perhaps more importantly, Power Poll members were asked who they THINK will win, as opposed to whom they are voting for. Members were asked, "Let's play the prediction game. Who do you think will win the Republican Primary in Tennessee?"
Results were utterly unsurprising:
• Trump (96.99%)
• Walsh (0.41%)
• Weld (0.41%)
• Don't Know (2.19%)
Members were then asked, "Who do you think will win the Democratic Primary in Tennessee?"
Results were:
• Bloomberg (48.43%)
• Biden (21.2%)
• Don't Know (14.5%)
• Sanders (8.07%)
• Klobuchar (3.56%)
• Buttigieg (2.46%)
• Warren (1.09%)
• Gabbard (0.41%)
• Steyer (0.27%)
ABOUT THIS SURVEY
Again, the Power Poll is not a scientific survey. But it does glean the political intelligence of the most influential and powerful residents of the state of Tennessee. Power Poll members include elected officials at all levels, leading business CEOs, important non-profit heads, university presidents, and more. It is a crowd whose opinions are worth paying attention to.
A total of 3,187 Power Poll members were surveyed statewide. 731 participated in the survey, for a participation rate of 22.93%
CONTEXT
The Super Tuesday Primary, now bearing down upon us, has a history deeply rooted in the South and the Democratic Party. Tired of their party nominating lefty candidates to the presidency, Southern Democrats banded together to try to nominate a conservative, moderate candidate — a person much like them. They decided to do so by grouping all of their state primaries together as one and voting in a bloc on the same day. Strength in numbers.
In 1988, Tennessee, Texas, Florida, and six other neighboring states held their primaries together. Results were mixed at best. Ask Al Gore. Votes were split every which way. And a Massachusetts technocrat (Michael Dukakis) ultimately got the nomination, with the Southern Golden Boy Gore throwing in the towel well before the convention.
Over time, the rationale behind Super Tuesday — selecting a moderate candidate — dissipated. Today, Super Tuesday is really just a mish-mash of states. But it's a honker. A massive number of delegates — approximately one-third of so-called "pledged" delegates — will be allocated on Super Tuesday. Texas and California, which are the two largest states in the nation, are Super Tuesday states.
So is Tennessee. And by virtue of that fact, Tennessee enters into the political calculus of Mike Bloomberg, who, upon entering the presidential race not only late but well behind in the early states of Iowa and New Hampshire, decided to roll the dice, place hundreds of millions of campaign dollars towards amassing Super Tuesday delegates, and smash the Iowa-New Hampshire stranglehold on the nominating process. I mean, you fish where the fish are, which is on Super Tuesday. If Tennessee's Power Poll numbers are any indication, all is working according to plan.
TENNESSEE
Pre-Bloomberg, early bets were a clear Biden win in Tennessee, with African-American support notching him a win in heavily black Memphis and his moderate vibe otherwise scoring him older white votes. Biden could always mangle the English language, which voters appeared able to forgive, but today's language mangling seems older, confused, short-circuited. Biden has suffered. Tennessee Power Poll members do not view his fortunes favorably.
As to the lefty Democratic candidates on the ballot — Sanders and Warren — neither have ever really stood a prayer here. The moderates — Buttigieg and Klobuchar — are not investing in Tennessee with much in the way of organization or paid media.
That leaves Bloomberg, the billionaire gorilla, who has hired a significant on-the-ground presence in Tennessee, managed by the very capable Courtney Wheeler (former Karl Dean for governor honcho). He has hired a full-time communications team, field organizers, data analysts, and more. He has bought heavy TV rotation in Tennessee.
(Disclosure: I have a family member on Bloomberg's Tennessee campaign staff.)
One other thing.
This Power Poll survey was taken largely before the Democrats' circular firing squad of a debate Wednesday night, in which Bloomberg quickly became the favorite target for most of the evening, leaving most of America to speculate if this ahistorical political moment we are living through can get any weirder.
If I had to guess why Tennessee's Power Poll members appear emboldened to support Bloomberg, it is that they see in him someone with the executive horsepower to right the nation's careening ship. As we all wonder whether we're living through late-stage democracy, maybe Bloomberg, we think, is a man who will spend his billions, win this thing, put the hammer down, and fix our countless problems. Bloomberg supporters, in their own strange way, want him to make America great again.
FURTHER CITY-BY-CITY STATS BELOW