Summertime and the livin' is easy
Are you enjoying summer or ready for fall?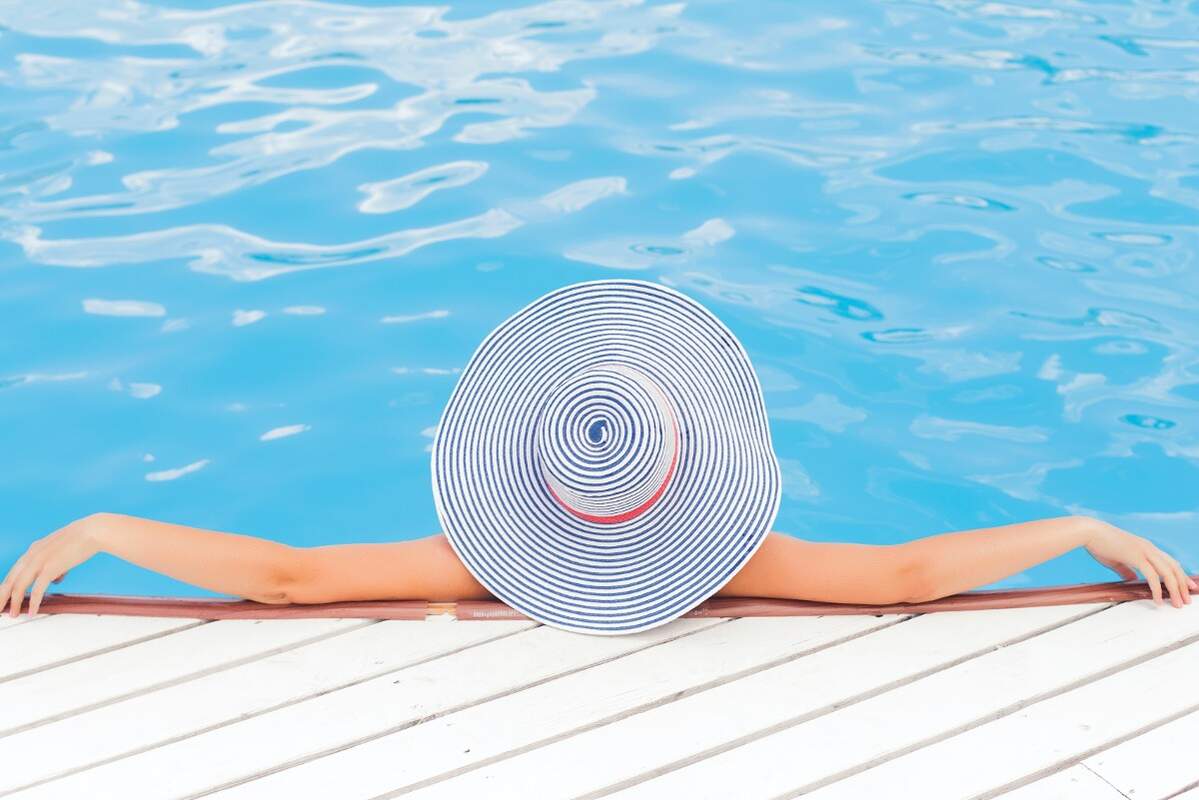 Image: Anna Demianenko/Unsplash
Like all summers in River City, this one has been a doozy. Weird streaks of lower-than-average weather, blazing heat with unbearable humidity and relentless patches of rain. Sometimes, followed by drought conditions.
There's nothing new there. What is new is the haze of smoke from the Candian wildfires that has visited us bringing poor air quality and causing breathing and eye issues for local residents. That's pretty bad, but at least we don't have the actual fires here. (We see you, Canada!)
Now, we're heading into August, which always feels like the pits of Hades. So, we've got that going for us.
We're not the only ones dealing with weather. In fact, ours is pretty mild compared with the rest of the world. July 3-10 was the hottest week ever recorded on Earth.
"We should not be at all surprised with the high global temperatures," Professor Richard Betts, a climate scientist at the Met Office and University of Exeter, told the BBC. "This is all a stark reminder of what we've known for a long time, and we will see ever-more extremes until we stop building up more greenhouse gases in the atmosphere."
If you were lucky enough to visit Europe this summer, I hope you sprung for a room with air conditioning. An anti-cyclone (high-pressure heat system) bore down and brought soaring temps to the area. Spain, France and Italy saw daily temps around 104 degrees, thanks to the Cerberus heatwave, named for the mythical three-headed dog.
The Middle East is suffering some of the hottest temps ever recorded on Earth, with heat indexes around 150 degrees, which is generally incompatible with life.
Yes, it's bleak around the world. But here in Louisville, let's talk about what we like and don't like about our seasons.
Seasons in the Sun
We asked you if you were ready for fall, and you had mixed feelings about it.

Forty-two percent said they never want it to end. I get it. I really do. But the heat! Slightly less, 37 percent, said, "Meh, I could take it or leave it." I think those people are resigned to the fate of living in Louisville. Then 22 percent said they were over summer. But why?
We asked what you look forward to at the end of the summer, and most of you said cooler weather, then fall color, then fall holidays. A few of you are ready to get your kids back in school and stop mowing the lawn. Almost none of you (just a smidge) want shorter daylight hours (need sleep?).
We asked what you will miss most about the summer, and most of you said the longer daylight hours and sunshine. I agree! Who likes to go to work and drive home in the dark? Some of you must have had lovely summer vacations, because you said you'll miss that time. A few will miss tending your gardens. Some of you actually really hate summer, though (it's almost over, I promise!)
Whatever August brings, we'll get through it like we always do. Then, when September comes, we'll start to see some relief and look forward to the splendor of fall. In the meantime, try to keep your AC running and spend some time in the pool. Any pool.
Power Poll Members: Do you have a friend or colleague who should be on Power Poll? Please invite them to join!
About Power Poll: Power Poll asks questions of the most powerful, influential people in U.S. cities. It is not a scientific survey. But because the people responding to the surveys comprise the leadership structure of their cities, the results afford a fascinating glimpse into the thoughts, opinions, and beliefs of those in a position to make change. Power Poll is distinctly nonpartisan.
Corporate Sponsor
We thank the following organizations for their support of Power Poll. Learn more about becoming a sponsor here.