School safety: Weapons detection in Jefferson County schools
JCPS Board makes a move to detect weapons in schools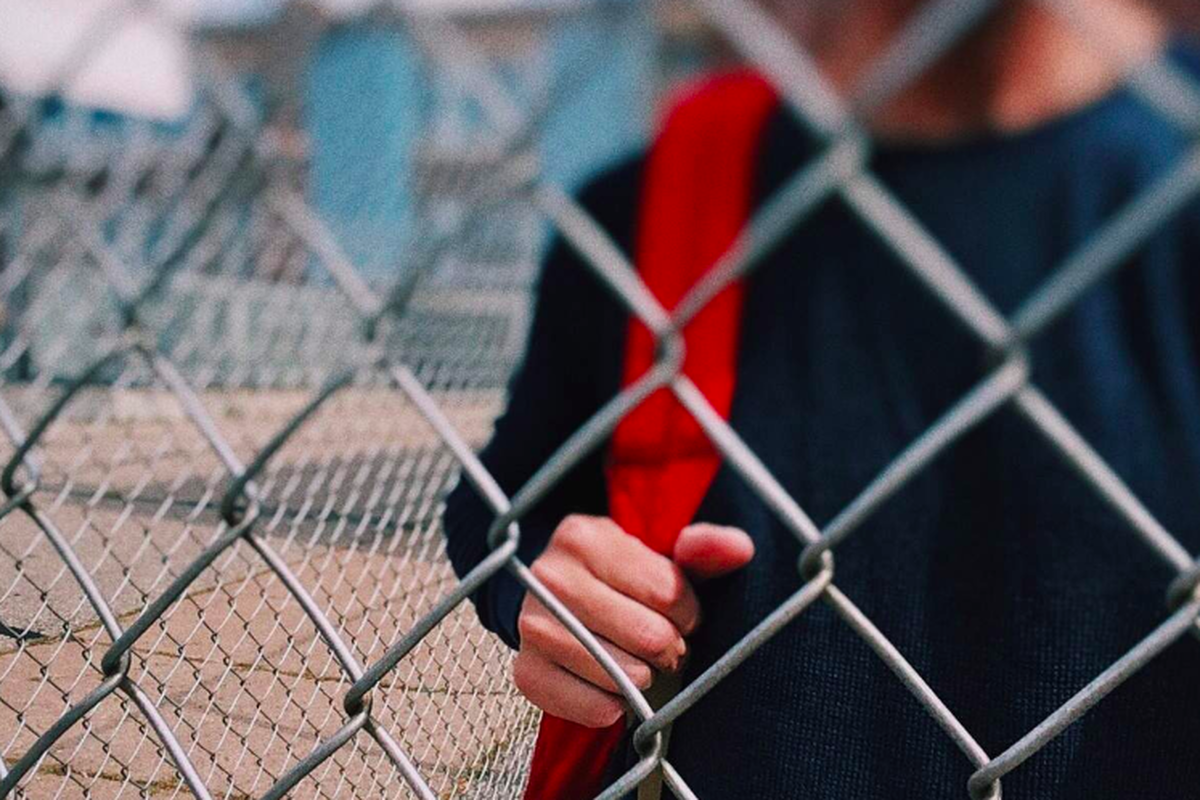 Image: WOKANDAPIX/Pixabay
The Jefferson County Board of Education's move to add weapons detection systems to middle and high schools could make the schools safer. Or it could make students feel like they're going to school in a prison.
We don't know what the result will be yet, but the Board's decision to move forward on this plan is seen as favorable to Power Poll members.
According to WAVE3, as of April 25, there were 21 guns found at Jefferson County Schools this year. "We're looking at making our schools as safe as the Yum! Center," JCPS parent Jennifer Schumacher told WAVE. "As safe as our courthouses, as safe as anywhere that you go. We need to protect our kids."
On May 9, the Board voted to spend $17 million on a weapons detection system that uses AI to scan crowds for weapons, the Courier Journal reported. The detectors will be in half the high schools this fall, then in the other half of high schools in the spring. Middle schools will start seeing the detectors in the 2024-2025 school year, the C-J said.
Then we opened it up for your comments. There were 68 answers, which we present here:
A step toward keeping the students and teachers in a safer environment. Can do more but this is a good step and does bit call for more lpoki
You can't prepare against what you don't see. Weapons being in the possession of others in a school setting can create an atmosphere of 'threat' and ' unpredictability' for those trying to focus on the main purpose of schools: learning. We all know fights are kore prevalent, expected even, among children and teenagers as they mature emotionally, intellectually and physically. Adding weapons to the mix is more likely to result in escalating those natural tensions. Teachers and other school staff, including bus drivers, also deserve to work in a weapon-free environment.
It is a necessary step given the number of handguns readily available.
Until we address the volume of guns in our society and take seriously how available they are to kids, we have to take measures that help keep kids safe.
When we put in metal detectors we send a clear message to the children that gun violence cannot be stopped and society cannot change. It will be a very sad statement of our society.
Need to keep our kids safe, however this is just one of many steps that need to be vetted and applied. There needs to be other deterinates in the remote workforce world could police have an office on school grounds / some presence?
Good idea but not the certainly not the answer to our out of control gun problem.
Good idea
I think it shows desperation and represents action in a silo. Our failure is inability to address gun violence through larger societal dialogues creating broader and more impactful solutions.
Doing nothing is not an option that provides any solution. The total disregard for life is an issue far greater than just schools.
I believe it is a good idea. I also think they should have a school resource officer (LMPD officer or two) in every school as well as many states require.
In todays world and the lack of any procedures regarding the purchase of firearms I hope this measure will prevent future deaths for children who simply got up in the morning to go to school to learn. No one deserves to die including the teachers who chose to work for less money than many other paths would have provided.
Making the teachers feel safe is badly needed. Disengaged parents are the real problem; weapons detection is the unfortunate action needed due to absentee parents.
Perhaps it's a good first step, but we must stop the easy access to weapons.
Our kids should not feel afraid to come to school every day, but the solution is stricter gun control laws — not by making schools feel more like prisons. More stringent gun control would also relieve JCPS of needing to spend that money on safety, enabling the district to use those funds elsewhere.
We can no longer trust the adults in the lives of these young people which allows them access to the weapons on a more regular basis.
Could add an level of safety for students and all who work in the school. Also could require additional security staff to staff the detectors and search backpacks, purses and students if the detector signals metal.
Acts as deterrent
Weapon detectors is better than weapons
I think with the violence in our community, something has to be done. Per the news 12 guns were found in JCPS schools this year. I wish they weren't needed but the abundance of guns, and kids having access to them this is a necessary piece of dealing with the problem. Solving the problem is not one that anyone wants to really talk about.
This is the time we live in.
I don't think this is a core problem. Overall discipline philosophy is lacking.
Good
At the end of the day, protecting our children is our highest priority. I am one who believes that the proliferation of gun violence is excessive. Our elected leaders choose to do nothing. So, while I certainly support programs to address family values, etc., I am supportive of weapons detectors to identify if someone is attempting to bring one into a school.
It is a start, but real actions need to take place towards overall gun ownership and safety.
It could help deter some bad behavior, but it is not getting to the root of the problem to solve violence in schools. This will not stop mass shooting attacks.
At the minimum it could prevent an incident. I don't think this is a solution to the core problems of gun violence and mass shootings in school. Mental health and access to high velocity weapons designed to kill are two of many core issues related to the prevalence of school violence.
If existing security measures was effective we wouldn't be worried about security.
Gun violence is a societal issue that requires societal change. The metal detectors may stop guns from coming into schools but they will not stop gun violence at schools or anywhere else.
Useless... Unless we as a society buck up and face reality that we need to repeal the outdated 2nd Amendment, enact a broad based gun ban and confiscate weapons we will have more and more extermists and terrorists shooing up schools, malls and events. All the right wingers seem to do is offer "thoughts and prayers" whereas what we need is a wide-ranging ban on weapons of death.
Those who choose schools or any gathering as targets for deadly violence are bullies. Evil bullies. Bullies go after those who are vulnerable. If every one of our schools had an armed officer present… I believe that violence like this would drop to zero.
I think weapon detection is a necessary step, given that the more difficult steps (better mental health care, fewer guns, cultural training around responsible gun use) seem too difficult for anyone in elected office to take. This, to me, is another example of the hidden "gun tax" that all of us pay so that a few of our fellow citizens can walk around armed and dangerous.
Unfortunately, our society has come to this. It would be better to have some form of gun reform.
It's one step in the right direction. Our community is in crisis in terms of gun violence, particularly among school-age children. The numbers of guns found in schools is alarming.
good. do something
Because of the proliferation of guns in our community and among unsupervised youth, we must act as other large venues have chosen to act. Without a method of screening for weapons, our schools will continue to see a rise in the number of guns brought into our buildings. To operate without a screening system is irresponsible.
We must protect our children. Installing weapons detectors should be one piece of this puzzle. We also need armed security officers and/or teachers who are trained to handle an active shooter situation. I believe there are already mental health services available to the student population, but perhaps more programs directed to kids who are struggling to fit in socially. Obviously, the solution to this issue must be multi-faceted. It is unforgiveable that our government has not stepped up to protect our innocents, so I applaud JCPS for taking one step in the right direction, I just hope they don't stop there.
We have to take available options, and this is a start. Larger issues around mental health, assault rifles and background checks are also needed if we are to address the growing crisis of gun violence and mass shootings.
Could serve as a deterrent.
Weapons detectors will at least keep weapons off school property where they can be used in an act of violence. Young people are more likely to instigate or further a confrontation with others when they are armed which can lead to a deadly encounter
I'm all for security but this is a helluva lot of money that taxpayers are having to pay while
It is a necessary idea until other steps can be taken. So yes it is a good ides.
Extra layer of protection for all
Yes. Just not sure they are making right decision
I am sorry it has come to this but I think this is part of a solution along with other programs that address the reasons for school violence
Have to do/try something.
Let's stop busing and spend that money on better pay, more teachers/employees so we can be more hands on with these kids.
The fact is 242 JCOS students have been shot and or killed in the last few years. They are bringing guns to school. The students should be able to focus on learning, not wether they are going to be shot or bullied because another child is carrying a gun in their back pack . Keeping the children safe is the number one responsibility of JCPS. JCPS has seized 26 guns at its schools this year. Thus far. Last year JCPS seized 24 guns the entire year at its properties. The problem is getting worse not better. Doing nothing isn't working.
We have to try something
At this point, at least it's something. I'd like to see them do more but we have to start somewhere. Hopefully, these will at least help make sure weapons aren't entering the building.
Weapon detection could help save lives but strict gun control laws should be passed
Good idea, it provides another layer of security and detection to prevent weapons being brought to school.
It is better than doing nothing
Something needs to be done until gun access is more difficult.
This is one tool we can use to mitigate the increased gun deaths which unfortunately have become normalized. Any deterrent to gun violence is a good investment. This is the world we live in now.
Only a good idea if all weapons are detected, but must be in conjunction with parental support.
I think it's a step to protect our kids but the problem is so much deeper than detectors. I think there will be ways around them
good
Gun violence is a community issue that is falling at the feet of public education.
I think it may help some of the schools, but I've never seen data on other school systems who have implemented this with success.
Will create a false sense of security and not actually stop anyone who wants to bring a weapon in. Additionally, it is something that addresses a symptom not the root cause of the issue.
Keeping guns out may at least minimize the potential for in-school violence. The streets are very different, however.
Because we have too many guns/weapons enter schools. Schools are supposed to be safe spaces. This would keep them safe.
Keep children as safe as we can
Good. Its one part of a solution. More than that needs to be done to fix the problem, but its a start.
May not be the answer but you have to mitigate the chance
Spending that amount of money to "detect" weapons is appalling. There is not one legitimate reason that a regular civilian should need an assault weapon. If we could eliminate at least assault weapons as an option that a regular person has access to, the money could be spent on educating children, which is what JCPS ought to be spending money on.
Anything to detect guns is better than nothing
Editor's note: The original poll said that JCPS had allocated the $17 million and that the detection system would be in all schools. This is not the case, as indicated in the article. We are unable to change the graphics that give incorrect information.
Power Poll Members: Do you have a friend or colleague who should be on Power Poll? Please invite them to join!
About Power Poll: Power Poll asks questions of the most powerful, influential people in U.S. cities. It is not a scientific survey. But because the people responding to the surveys comprise the leadership structure of their cities, the results afford a fascinating glimpse into the thoughts, opinions, and beliefs of those in a position to make change. Power Poll is distinctly nonpartisan.