School board mayhem, street safety and Wildcats
Power Poll responses to October questions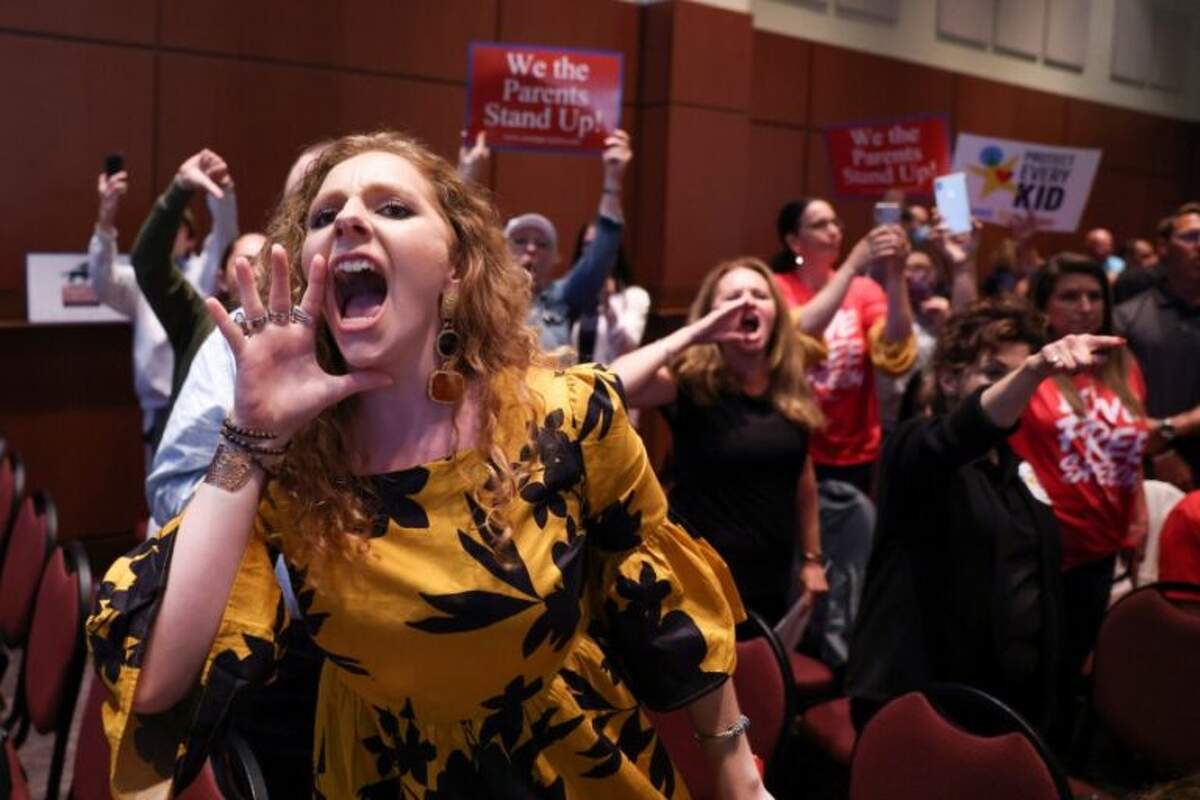 Thank you to the 54 good people who took the time to respond to October's Power Poll survey for Louisville. Since it's the first time I've hosted, it was gratifying to see that 43.3 percent of you participated. Before reacting to the poll results, I'd like to doff my hat to my predecessor in this role, Pam Platt, who has recently joined Mayor Greg Fischer's administration as a speech writer. Pam was MY successor as editorial page editor of The Courier-Journal in 2012, so it seems like we've come full circle.
Public education is always on the front burner of local issues; however, the question of civility and citizen input at school board meetings is a national topic. Boisterous, sometimes intimidating people have interrupted public meetings to object to hot-button issues that have been politicized. These range from mask mandates and to the instruction of "critical race theory," a somewhat nebulous title for what many of us consider basic American history: teaching about slavery, Jim Crow and the civil rights movement.
These outbursts remind me of the uproar that accompanied public meetings back in 2009, when members of Congress went home to discuss the health reform act, or Obamacare, as its detractors liked to call it. Wild and erroneous rumors of "death panels," which would keep old people from getting the care they needed, dominated the stormy sessions. And legions of seniors, riding around on their Medicare-financed scooters, denounced "socialized medicine." Too often, the informational sessions broke up into shouting matches.
Attorney General Merrick Garland has responded by assuring that the Justice Department will monitor the safety of school board members, administrators and teachers. Here in Louisville, just last summer, JCPS Supt. Marty Pollio was stalked in the VanHoose Center parking lot and intimidated by an angry parent who objected to mask mandates. These are not isolated incidents.
U.S. Sen. Mitch McConnell's comment that "telling officials they're wrong is democracy, not intimidation," sounds fair enough. What he describes is something straight out of New England town meetings or frontier stump speeches. But there are many ways to tell officials "they're wrong," and disrupting public meetings doesn't seem to me to be one of them. I might remind McConnell of the many people who try in vain to get through to his office to register objections to some of his policies. Our Power Poll responders were overwhelmingly in opposition to McConnell's assertion. 68.5 percent said they did not agree; a quarter (25.9 percent) agreed. Very few—5.6 percent—had no view.
The second question in our survey split more narrowly. The idea of closing portions of Bardstown Road and Baxter Avenues to vehicular traffic on busy nights earned the support of 44.4 percent of our Power Poll participants. And 35.2 percent said they opposed the idea. Roughly one-fifth (20.4 percent) did not have a view.
By and large, closing roads has proved to be an unsatisfactory solution for virtually every kind of issue. Jane Jacobs, author of The Death and Life of Great American Cities, likened street activity to a community's life blood. In general, she observed, the more people on the streets—walking, biking, driving, etc.—the safer they were. The issues in the popular Highlands neighborhood seem more complicated to this observer. The plentiful supply of guns, sometimes carried by folks who have overserved themselves at restaurants, clubs and taverns, is a major source of problems. I for one was sorry to see that a measure to change the closing time of bars in Louisville didn't get anywhere. More's the pity. Nobody – especially nobody who's armed with a loaded pistol or a switchblade—needs to be in a barroom at 4 a.m.
But that wasn't the issue this month. Let's just say our Power Poll folks are undecided on this idea. I can understand why.
Then finally, how about them 'Cats? That's all till next month, folks. Have a safe and happy Halloween!
Power Poll Members: Do you have a friend or colleague who should be on Power Poll? Please invite them to join!
About Power Poll: Power Poll asks questions of the most powerful, influential people in U.S. cities. It is not a scientific survey. But because the people responding to the surveys comprise the leadership structure of their cities, the results afford a fascinating glimpse into the thoughts, opinions, and beliefs of those in a position to make change. Power Poll is distinctly nonpartisan.