Preventing gun violence in Louisville
Power Poll members speak up in the aftermath of the mass shooting at Old National Bank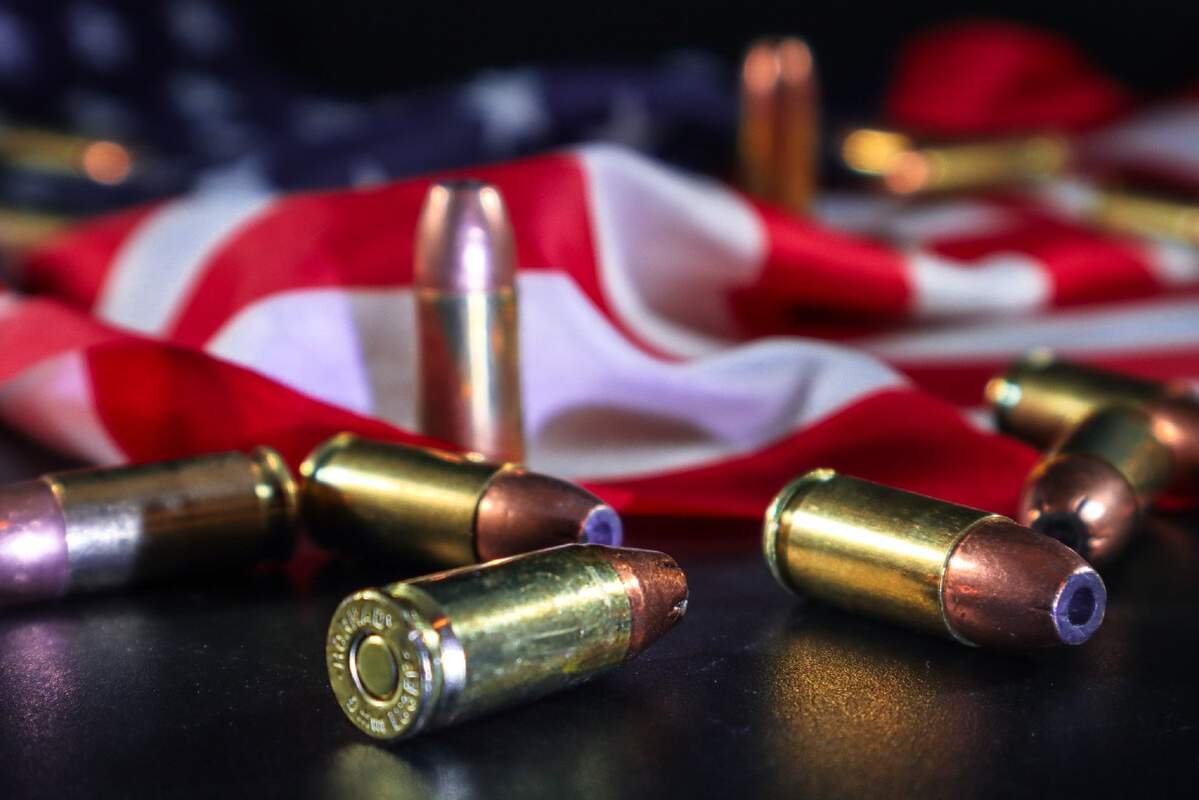 The pain Louisville experienced in the wake of the shooting at Old National Bank is not new, but each time it happens we all mourn.
On April 10, a gunman walked into the Old National Bank at 333 Main St., and opened fire on employees. Five people were killed (including the shooter), and eight were injured, including two police officers. Bank employees hid in a vault, and another watched it unfold on a Microsoft Teams meeting.
While the carnage is unspeakable, it's not the first and already isn't the last. The first major mass shooting in Louisville in recent memory was the shooting at Standard Gravure on Sept. 14, 1989. Eight people were killed, and 12 were wounded. On Oct. 24, 2018, a man shot and killed two people at the Kroger store in Jeffersontown. A few hours after the shooting at Old National, a man was shot and killed at Jefferson Community and Technical College. Just five days later, someone opened fire into a crowd at Chicasaw Park, killing two people and injuring six.
As of April 19, 2,842 victims have lost their lives in 546 mass shootings in the United States since 2006, according to the Mass Killing Database by USA Today and Northeastern University. As of April 19, there were 50 homicides in Louisville; In 2022 there were 160 in Louisville.
Governor and mayor ask for change
According to CNN, Kentucky has some of the least restrictive gun laws in the United States. Two measures have been cited by Mayor Craig Greenberg, also a survivor of a workplace shooting, as needing to be changed. One law prevents local governments from enacting laws that would control guns within their cities.
"Let us, the people of Louisville, make our own choices about how we reduce gun violence in our own city," Greenberg said. "Change state law to allow Louisville to make the decisions to reduce the amount of guns on its streets."
The second law requires that guns that have been used in crimes must be auctioned and resold later.
"The laws we have now are enabling violence and murder," Greenberg said. "Think about that: that murder weapon will be back on the streets one day. It's time to change this law and let us destroy illegal guns and destroy the guns that have been used to kill our friends and kill our neighbors."
Gov. Andy Beshear lost a close friend in the shooting and called for compassion in the wake of the Old National tragedy. In a press conference, Beshear said: "I believe we can respect and honor people's Second Amendment rights to protect themselves and their family, but at the same time at least take a step so that we can intervene when we know somebody is about to go out and murder a whole bunch of people."
Power Poll members have strong opinions
We asked if you think Louisville, Lexington and other Kentucky cities should have the flexibility to make their own gun laws.
Not surprisingly, 81 percent said yes; 15 percent said no; and 3 percent said not sure/no opinion.
Our sister Power Poll colleagues in Lexington asked the same question. In Lexington, with slightly different results: 75 percent said yes; 21 percent said no; and 4 percent said no opinion.
Louisville's second question was: Do you think the Kentucky General Assembly will make that move to allow Louisville to govern itself on gun violence?
Poll respondents weren't optimistic: 96 percent said no; 2 percent said yes; and 2 percent said not sure/no opinion.
Voice of the people
Our open-ended questions got people fired up with some interesting responses.
Question 3 was: Why would the General Assembly choose to make the above change or why not? There were 60 responses.
Answers:
Yes, different cities may call for different solutions.
The G.A. Should definitely, positively take action that would apply statewide. If not, the local governments need to step in. And quickly.
Because the cities are Democratic-controlled and the General Assembly is Republican-controlled.
Because the General Assembly hates Louisville and everything that makes it great.
The General Assembly is unlikely to cede control on this or anything else to local government.
Political issue
Gun violence has reached a stage where it is impacting our community in every way. Our community pride and confidence have been threatened. People are questioning if this is a good city to live and raise a family. Our businesses are questioning whether this is a good community in which to invest and grow. This is bad for Kentucky!
They do not want to cede any control to Louisville in particular given its democratic leanings which do not coincide with the gerrymandered Republican supermajority. Although I said they should let cities decide, I actually have mixed emotions because cities like Covington could decide to enact laws that make it easier for all types of guns to be in the community. We need federal gun safety legislation.
The general assembly hasn't yet become comfortable with the fact that Louisville even exists as a government, much less, giving away some of its power to said government.
They are afraid of the NRA and its members
Popular political topic right now and politicians want to get reelected.
Narrow minded partisans
Can't single out just one city/municipality to change things like this - how far will it go?
Heavily partisaned super majority
The General Assembly is steeped in the culture of guns. They won't allow local control because they want everyone to have unfettered access to guns.
Public pressure
They will not choose to change because our political systems are obsessed with power and by relinquishing control over gun laws, they would be giving up control.
power hungry political narcissists
For the most part the GA does not approve of or in several cases does not like Louisville.
It won't because it is a bunch of right-wing Republicans who will vote for or against anything required to "control" the state's largest city.
Loss of control, fear of jigsaw puzzle of laws causing confusion and chaos and lack of enforcement.
It seems like the General Assembly really enjoys its centralized power.
They are rooted in their more rural counties and their ability to hold some power over Louisville and the more liberal areas.
I wish I was more optimistic with the members of the General Assembly. Past performance does not offer much hope for this to change.
they are against gun control of any kind, so I can't imagine they'd let the cities make their own policy.
The general assembly has been hesitant to even allow local governments enact its own sales tax, the likelihood of delegating powers around the 2nd amendment would be HIGHLY unlikely.
They wont because the Republican majority relishes their power.
Anti-Louisville bias, as well as fear that the new rules might be effective.
The General Assembly refuses to allow any flexibility to the metro areas and never will as long as it is Republican controlled.
Guns are profitable.
Legislators from rural districts will not touch the gun issue.
Individual and emotional decisions could be made, restricting the rights of residents in those cities/municipalities.
General Assembly will claim Second Amendment rights! They need to solicit an expert on Constitutional law and fully understand the true meaning of the Second Amendment. Least pass a "Red Flag" law for the Commonwealth; if they care about citizens- give us a chance to prevent maybe just one further death, mass shooting.
We Kentuckians see gun violence across our nation in rural areas, small towns, and big cities. I think our challenges are similar; so are our similarities. Hunters live everywhere. So do recreational target shooters. And many are concerned with self defense. Yet there are theme of rage, hopelessness, despair at work in our country far beyond what people label "mental illness." Legislators seem more concerned about getting elected by their bases (or maybe they're overwhelmed, too). We all really need to be our best selves, come together beyond parties to work our ways out of this morrass.
The same laws regarding guns do not scale evenly across the state. Lets start with illegal guns being voluntarily turned in or confiscated, being able to be destroy. It is totally insane to allow these guns to go back into circulation in another state.
The General Assembly will never allow Louisville to access the resources it needs, whether for violence mitigation, economic development, or any other major tool that is different from the the needs of the rest of the Commonwealth. They don't understand urban needs and they are reluctant to share power and the discretion needed for urban leaders to best lead and serve their constituents.
Anti-Louisville sentiment among rural legislators.
Generally, I think the General Assembly is narrow minded and thinks it's only a big city problem that doesn't impact most Kentuckians
The Republican supermajority has already demonstrated that they value guns over human lives and will fight against any attempts at reform or gun removal.
A super majority of far right so-called conservatives believe it is necessary to allow people to purchase weapons of war with no check or balance. Literally weapons designed to kill with one bullet at high velocity can be purchased by anyone with almost no restrictions.
Gun violence will never end because the bad guys will always be able to get guns. The good guys are just lucky to own a gun in case we need it. The way the city is going, it will be the wild west in the next 5 years, and we will have to defend ourselves. Having a stronger punishment/new larger jail would help. The slap on the wrist isn't working.
They will not agree because they will lose their grip on power
They will not because they are too influenced (PAID) by the NRA and other extremist groups.
They only care about partisan politics.
because they have not made the efforts in the past so I don't see this happening now.
Inconsistency of actions the urban areas might take
Loss of state control
It's simply just the right thing for us to help ourselves.
I would love to see some kind of gun control/education legislation at the state level. To put this in the hands of each individual city would not affect change for the state. You could buy a gun in one city and drive to another one. There are so many things that could be done at the state level: Outlaw AK47s; Make mandatory firearm education courses on gun safety; add a one month waiting period, Just do something.
No, I don't believe they will give any Democratic led entity any more power or authority.
With the huge Republican majority, they are not interested in gun regulation of any kind
Because they don't care.
The General Assembly never takes action that shows any preference to Louisville.
The General Assembly is Republican controlled and unlikely to give authority to cities which are more liberal/
Partisan politics and they believe guns > people. It's gross.
While giving cities the ability to affect laws might help a little, it will not bring the change needed to have true effect. That will take sweeping legislation to enact Red Laws and take assault weapons off the streets. We have proof that it works, as during the assault weapons ban between 1994-2004, the risk of a person in the U.S. dying in a mass shooting was 70% lower. After the ban was lifted, the average number of yearly deaths attributed to mass shootings went up to 25, compared with 5.3 during the ban. Now that number is over 600 people per year. You can ignore the numbers - we have to make change now.
Gun control unfortunately continues to be a polarizing conversation. For some reason, common sense does not prevail on this topic due to the gun lobbyists and the money that flows from them in elections.
The GA constantly looks to exert additional control over Louisville in ways they wouldn't elsewhere in the state (see: this year's proposal to split JCPS), so there's no way they would move to let Louisville have MORE control. Plus the GOP-dominated GA knows Louisville is a liberal outpost and that any additional self-governance would allow the city to move in the opposite direction of where the GOP thinks the state should go.
There seems to be a disconnect between Frankfort & Louisville.
Because it is a Republican supermajority that wants to get itself reelected by a largely rural constituency that has been brainwashed to believe that ANY restriction on gun access is bad.
Hard core republicans who are against even sensible gun control.
Question 4 was: Do you believe Gov. Andy Beshear and Mayor Craig Greenberg have responded well to the shooting at Old National Bank? Why or why not? There were 68 answers.
Answers:
Yes, both communicated well.
Yes but they are helpless to make actual change
Yes, both the mayor and the governor have delivered emotional yet appropriate responses and shown leadership in ways the "we can't do anything" crowd has not. We must come together on reasonable and passable responses to these mass shootings including red flag laws, expanded background checks, age limits, and banning the sale of .223 ammunition.
The response has been far too weak and too slow in occurring.
Yes. They've shown both compassion and righteous anger.
Yes
Yes. Not quite sure what else either could do given the heavily Republican legislature in Frankfort.
Yes. They have both been present and engaged with our community. Mayor Greenberg's administration's release of body-cam videos, 911 calls, etc. has been a fulfillment of his commitment to transparency, eliminating speculation. While individually, we may not want to view or listen to these, as a community we cannot say that they are being kept from us.
yes - shown compassion and desire to change instead of just "thoughts & prayers"
To this specific incident yes. But the overall problem is years in the making and gun violence is a problem many cities must address. Unfortunately the problems here are worse that most cities are facing.
They have done what they can. Unfortunately, that's not enough.
Absolutely
Yes
they both have genuine feelings for the victums and anger about this tragedy!
Yes; active conversation. But realize a ban on AR's doesn't remove them from the streets... that ship has sailed. Guns are the popular topic, but the roots are in mental health issues combined with social media + popularized shooter video games.
Yes.
Good words ... but nothing else. Actions, please.
Yes, but policy changes could prevent them from having to respond to something like this.
Beshear and Greenberg have done everything they can do.
Yes
I'm not sure to be honest. They know they have incredibly limited power to make systemic changes with gun laws but I do genuinely believe their hearts are in the right place. Will anything change? Probably not...
yes
They displayed real, heartfelt emotion while offering comfort to a grieving city/state.
As best as they can with existing archaic laws currently in place.
They are doing all they can, but their hands are very tied. Few will say it out loud, though I will: it is waaay past time to repeal the 2nd Amendment and bring some sense to this country. Afterall, we repealed Prohibition, so there is a past to look at on this topic. Repeal the outdated 2nd, ban guns and lock up criminals who continue to have them, period.
Yes.
The response is similar to past responses from other cities leadership.
Yes. As well as they can with their hands tied.
The Governor and the Mayor have both responded with grace and a calm resolve. They are both hurting on a personal level as well as professional level. We all have to pull together to change the attitudes of the citizens of Louisville toward each other.
yes, it was clearly very personal for both of them. what they can actually do though is limited by state law.
Yes, I have been impressed by Gov Beshear's ability to navigate through numerous tragedies throughout his tenure.
Why - they were quick to respond. Quick to thank first responders. Quick to personalize the trauma.
Why not - The unspoken discussion along with getting these assault weapons off our streets is the mental health of the shooter (and others like him) and the prevalence of acute distress among males of a similar age.
Yea, because they were both compassionate and justifiably angry.
Yes, absolutely.
Yes. I do want to add I find it interesting this is about the bank but there was a mass shooting in the park which leads me to believe people only care about shootings in communities where they see themselves. We can't ask if the mayor and the Governor care when the very nature of this survey shows you don't care about the shooting on the west end.
Governor Beshear had the difficult task of simultaneously grieving for a close friend and as Governor leading a state at the time of tragedy. Mayor Greenberg faced his biggest test as a new Mayor and rose to the occasion.
Yes. Expeditious and heartfelt. This is so hard.
Absolutely - both have been passionate, outspoken on the issue and willing to lead - they care and want to prevent further shootings/deaths.
I thought this was a beautiful example of what occurs when those with the most power actually know, up close and personal, those who are impacted by gun violence. Wouldn't it be a miracle if the entire community responded the same way every time one of our neighbors were killed by gun violence? Picture the front page of the CJ treating every death just like the employees of Old National Bank!
Yes
Yes, done quickly, on a personal level, and saying what the general populat5ion feels. Stop the violence now.
Yes. Both men responded quickly with caring messages and called for action from the only body able to address it: the Kentucky General Assembly.
I have seen response to the shootings, but no response to the shootings other than talk. Also, the Chickasaw Park mass shooting should have been included in this survey. It has been treated very differently than the bank shootings.
Outstanding
Yes I think they have responded well initially. Let's see if they are willing to keep the issue at the forefront of their attention
They were empathetic and called for action but gave no real plan for solutions. I call upon both administrations to put together a proposed bill for Congress (even if they know that the GOP supermajority will not bring it to the floor).
Yes I think they responded as well as they could to a heinous tragedy like this.
What can they say. It's not their fault this happened but yes, they did a nice job responding.
Yes, calls to action are great. But their power in office and public addresses can only take them so far unfortunately.
For the most part. I did take issue with Gov Beshear's initial comments about he still believes Louisville is a safe city, because there are many in West Louisville, and our city's Black population, who would not agree with this statement. I know it was meant to calm nerves, but I would rather he had not made a blanket statement that isn't really true.
Yes they have done all that they can but their hands are tied. I know they want to do more but cannot.
Yes. Both were compassionate , yet both were insistent that things can be done to help reduce gun violence and are asking the Legislators to give cities the power to try to stop gun violence.
Yes, and LMPD too.
Yes!
Empty words. Further, there was a marked difference in response when white Louisvillians are killed than when POC are.
no- it has immediately turned political. And when that happens, we lose the ability to grieve for the lives lost to another senseless killing.
Yes. They responded well but did not come close to respond to the Chickasaw mass shooting
Yes, they provided clear concise information with compassion. They pushed the line on the need for gun reform, knowing they must be smart about the words they use and how far they push their advocacy efforts or the state will move in the opposite direction.
Yes, I have been very proud of both. They are meeting with family , coworkers, ministers, etc and both are looking for solutions to this ever increasing problem
Yes.
They have responded well, showed their human side over this tragedy.
I think they responded well under the circumstances although I am not sure their acions had much of an impact.
Yes.
Yes. Unfortunately, their hands are tied due to the current laws. Until we make change at the legilative level, nothing will change.
Yes. They led with compassion and urgency. However I wish they could do more to enact change. They currently don't have the power to enforce anything with regards to gun control.
Yes. While I hope to see more actual action come from this, they responded quickly and compassionately. I hope they will continue to be so vocal when it's not their personal connections affected, and when it's not wealthy white people affected.
Yes, the response was swift, compassionate, compelling, personal. Both leaders continue to plead for a call to action for increased, common-sense gun control legislation.
Yes.
Yes
Image: Terrance Barksdale/Pixabay
About Power Poll: Power Poll asks questions of the most powerful, influential people in U.S. cities. It is not a scientific survey. But because the people responding to the surveys comprise the leadership structure of their cities, the results afford a fascinating glimpse into the thoughts, opinions, and beliefs of those in a position to make change. Power Poll is distinctly nonpartisan.