November Power Poll: Election Aftermath
The election is over. What did you think?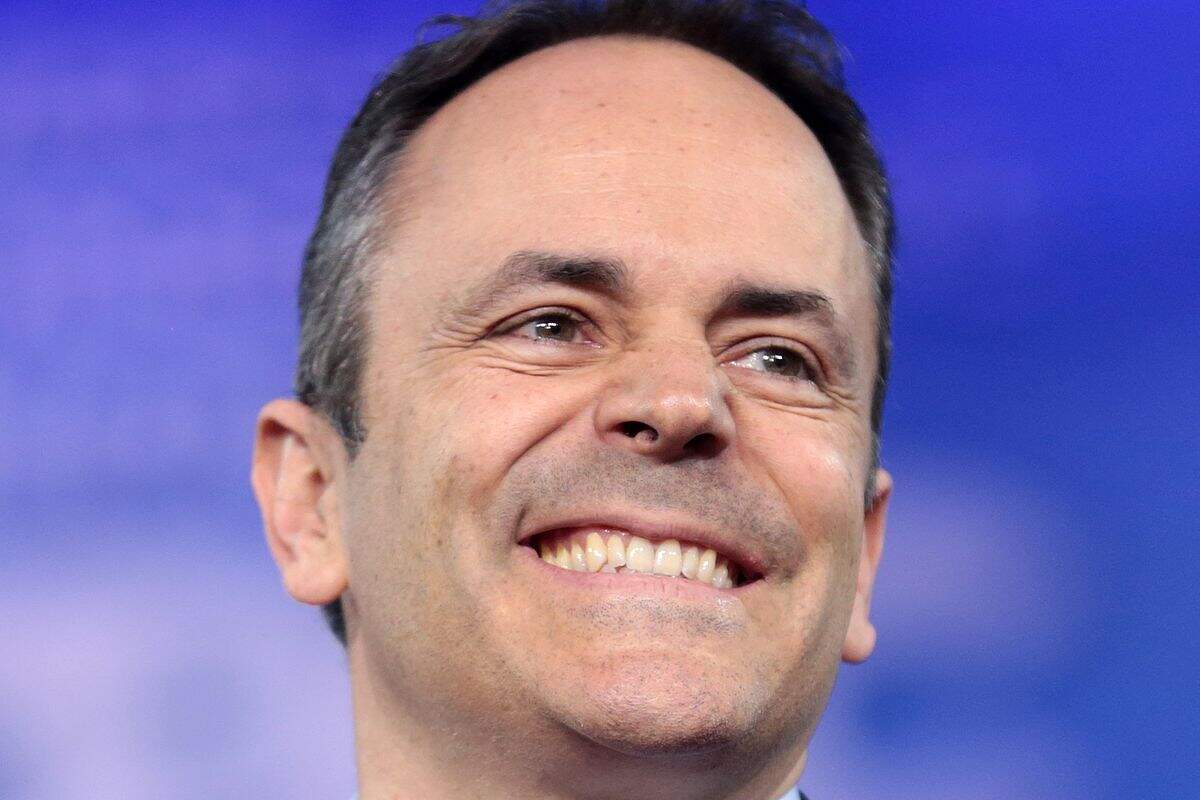 We wanted to visit Election 2019 one more time before it receded too far into the rearview. So we asked Louisville Power Poll members to answer several questions about the statewide vote earlier this month, and what you think it meant.
Specifically, we asked you about Republican incumbent Gov. Matt Bevin losing his seat to Democratic Attorney General Andy Beshear in a nailbitingly close election. And about how Bevin handled that loss, bringing up allegations of voting irregularities as the state had a recanvass. And about what you think it might mean for next year's elections, in which both Mitch McConnell and Donald Trump will be on the ballot.
The president flew into Kentucky for an election-eve rally in Lexington for Bevin, who ended up losing Fayette County to Beshear by about 36,000 votes and by almost 100,000 votes in Jefferson County. Beshear bested Bevin by about 5,000 votes statewide, the only Democrat to win a statewide race this go-round. The recanvass made it official: Andy Beshear won, no doubt, and is Kentucky's next governor.
In retrospect, maybe we shouldn't have been so surprised — if we were surprised — that Beshear came out on top.
As a May 21 Courier-Journal article noted, Bevin's closer-than-expected primary challenge by Robert Goforth indicated the governor's negatives needed shoring up, even though he tried to put a smiley face on the win. Of the fall match against a Democrat, Bevin said, "It's going to be a remarkably stark contrast ... Conservative versus liberal, black and white, night and day."
And he still lost. Despite the red victories in every other race. Despite the 11th-hour appearance by Trump.
So what gave, Power Pollers?
— All about Bevin
Two separate questions sought to gauge how much you thought the race was about Bevin's negatives and Beshear's positives.
In explaining the incumbent's loss, 58 percent of the respondents (we had 59 responses out of a polled 266 people) said the governor's race was a referendum on Bevin. Zero percent of respondents singled out Beshear and his agenda, although 34 percent said the loss was a combination of those two factors as well as a vote against Trump and because of Democrats' get-out-the-vote efforts.
In a question to see what you thought about the higher than expected voter turnout — statewide, projections were bested by 11 percentage points, and in Jefferson County by 15 points — we provided the same choices for your answer options. And again, more than half the respondents said it was all about Bevin and zero percent again said it was about Beshear. Almost a third said it was an "all the above" situation, as it was with Bevin's loss.
— Voter confidence strong
Despite Bevin's unspecified allegations about voter fraud, 75 percent of you said you were "very confident" in Kentucky's elections security and 25 percent said you were "somewhat confident." No one said they weren't confident at all.
A recanvass of votes in the governor's race showed no change in the tally.
As for your reaction to Bevin's charges, 54 percent answered "not surprised, sore loser," 20 percent said you were worried because you thought the allegations could undermine voter confidence, 17 percent gave him a pass because it was so close, 5 percent said you were shocked, and 3 percent said you thought the allegation was true.
— No conclusions about 2020
So do the 2019 results serve as tea leaves for next year?
There was a certain amount of breathlessness in national reporting about Kentucky's results, and in studying how some formerly red counties turned blue for this election.
Power Pollers aren't so easily swayed. That's because they live here.
When asked what harbinger this race would have for Republicans McConnell and Trump in their re-election efforts in Kentucky next year, this tally of answers was the closest in this poll:
37 percent said "None. Republicans won all the other state races in 2019."
27 percent said "They'll energize the vote — for both parties."
24 percent said "Independents and sometime voters will be up for grabs — and they'll have to make a play for them.
12 percent said "For non-supporters, some hope: Sure things — and brands — aren't what they used to be."
So, with these last words about the future, we'll put Election 2019 to bed.
Thanks for your answers. See you next month!
Power Poll Members: Do you have a friend or colleague who should be on Power Poll? Please invite them to join!
About Power Poll: Power Poll asks questions of the most powerful, influential people in U.S. cities. It is not a scientific survey. But because the people responding to the surveys comprise the leadership structure of their cities, the results afford a fascinating glimpse into the thoughts, opinions, and beliefs of those in a position to make change. Power Poll is distinctly nonpartisan.
Corporate Sponsor
We thank the following organizations for their support of Power Poll. Learn more about becoming a sponsor here.