November 2020 Power Poll: The election ... still
What you think about the transfer of power, the reliability of results, and the options voters were given in Kentucky this year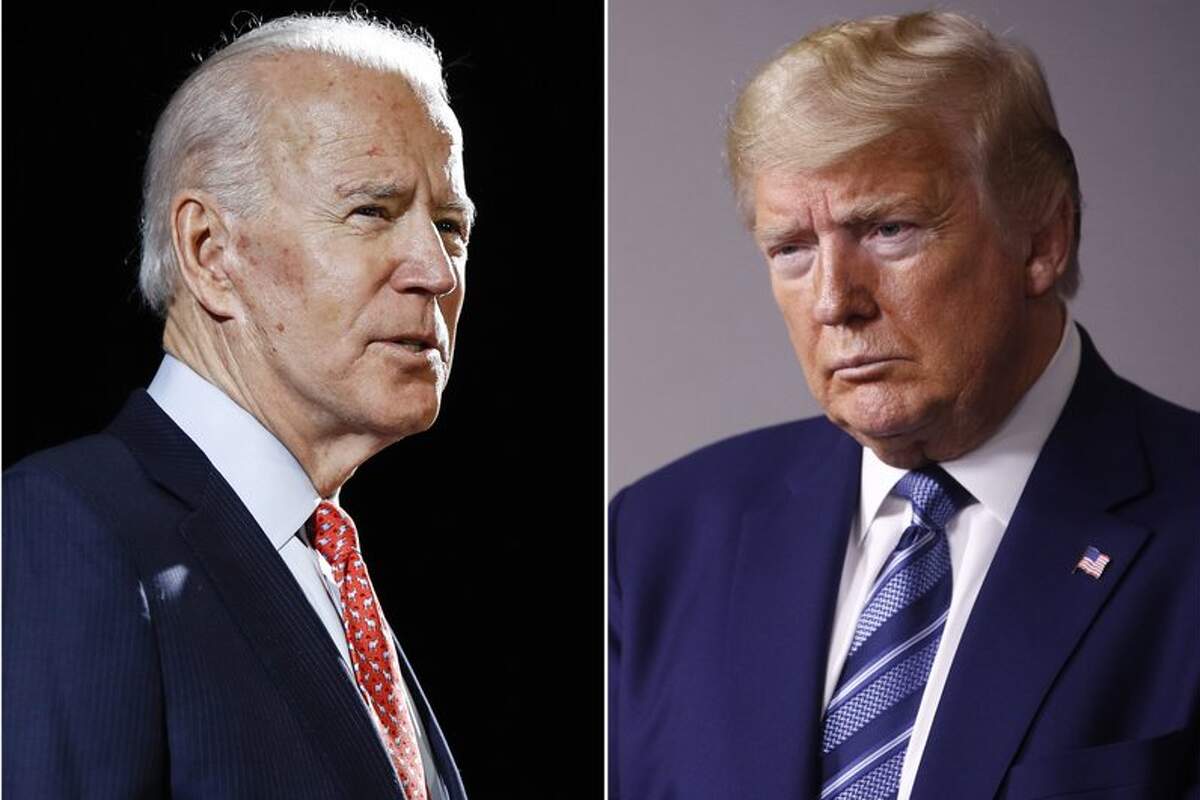 You are forgiven if, almost stir crazy from the Groundhog Day-ness of pandemic existence, which has been compounded of late by the additional Groundhog Day-ness of the election that won't end, your brain has reached recesses that helplessly cough up a song from your child's early days, the one you inwardly whimpered to as you gamely sang along:
"This is the song that never ends
It just goes 'round and 'round, my friends
Some people started singing it
Not knowing what it was
And we continue singing it forever just because
This is the song that never ends ... "
(You're welcome for the ear worm.)
We're stuck in the endless refrain.
Because:
It has been more than two weeks since the General Election.
The one in which challenger Joe Biden received 79.5 million votes to incumbent Donald Trump's 73.6 million, both records.
The one in which Biden hurdled over and past the 270 required votes needed for an Electoral College win with 290 so far, to Trump's losing 232, with only Georgia's 16 electoral votes outstanding as it hand-recounts the tally that has Biden ahead, which would give Biden 306 total. All of which has been enough to safely secure victory and "president-elect" status almost without blemish through America's lifetime ... until this election, of course (with an asterisk on the 2000 presidential election, which is a Florida orange to all the other apples).
The one in which Trump has so far refused to acknowledge his defeat, as he raises specters of mass voter fraud in his effort to rewind and rewrite history, and neither have many of his party's enablers publicly acknowledged ... a refusal which has stonewalled and obstructed a transition and transfer of power.
The one in which Trump's litigiousness as a private citizen has found new life in this post-election purgatory we find ourselves in now, one created by the lame duck's active resistance to a majority of voters rejecting a second term for him, a reality he continues to fight in court with one unsuccessful legal challenge after another when there's no evidence of the voter fraud he alleges.
Meanwhile, 250,000 Americans have died in the covid pandemic this year. The president reportedly hasn't attended a coronavirus task force meeting in a number of months and has gone quiet and absent with the American people except for his tweets. Masks are still being debated and politicized, despite the science and medicine that support and recommend them, and even states that previously espoused personal freedom over public health have issued mask mandates and other common-good safety measures, the rising numbers of infected people are so alarming.
Yet, ob-la-di, ob-la-da, to mix music if not metaphors, " ... we continue singing it forever just because ... "
So, even though we wish we could quit Election 2020, we can't, not quite yet, and we felt we had to check in again with how Power Pollers are doing with this song that never ends. Here's hoping it will be settled, once and for all, by the time we meet again next month and we will be onto a different tune.
The Power Poll is not a scientific survey, but a way of checking in with how Louisville influencers are registering on issues of the day. This time, in our pool of 231, we had a response rate of 25 percent. Thank you.
Our questions, your responses, about the current situation — we are at both standoff and in upheaval — in our land:
— How confident are you of the peaceful transfer of power between President Donald Trump and President-Elect Joe Biden?
The overwhelming majority of you did not express great confidence in how peacefully Trump will go, or how peacefully he will hand over power to his successor: 46 percent were somewhat confident, 30 percent were "not at all confident" — an aggregate 76 percent — while only 25 percent said very confident.
— President Trump has launched allegations and lawsuits against results in several states. How confident are you in the reported results throughout the country, which gave Biden the Electoral College win and the popular vote record?
Your responses tell a different story in this case: 86 percent of you said you are "very confident" in the reported results, even as the president sows disinformation and tries to spread mistrust in the results; 9 percent of you said somewhat confident; and only 5 percent said you were not at all confident. Take a bow, elections officials and poll workers.
— We asked, "Should new rules or reform be considered to deal with a president who refuses to concede or to facilitate the transfer of power in a timely way?"
48 percent of you answered, "Not sure, but this should be added to the list of discussion points in a post-Trump presidency America."
30 percent of you answered, "Yes, this president and this election have revealed a flaw and weakness in the American system. And if there's been one Trump, there will be another."
21 percent of you answered, "No, leave it alone. There will not be another candidate or president like Trump, so there's no need."
— As for new voting options in Kentucky, birthed by the need produced by the pandemic, we asked, "Should state lawmakers make permanent the changes that have been made in Kentucky voting — early voting, more access to absentee ballots — because of the pandemic?"
80 percent of you said yes.
16 percent said no.
4 percent said "not sure."
As always, we appreciate your weighing in with these results, and with your comments.
Most of those who left comments this month wrote about voting.
Helen Deines: "Voting was so easy this year! What a joy to see the higher participation rates, regardless of whether I celebrated the outcomes. If we believe in our democracy, we should make it easier for everyone to participate!"
Jerry Miller: "No-excuse absentee is too expensive and insecure. I do think we should keep at least five days of early voting to give working parents and those with demanding work schedules more flexibility."
Dolores Delahanty: "Congratulations to the governor and the secretary of state for making mail-in voting so easy and safe. It was a major accomplishment across party lines. While voters may disagree on the outcome, the process was a success based on the number of voters who turned out for this important event."
Sharon Bensinger: "Loved that we were given so many voter options this year ... especially multiple in-person days!"
Michael Jones weighed in on question No. 3: "There is no law a candidate has to concede. His power ends on Inauguration Day anyway. A law would cause more trouble than it is worth."
And Nat Irvin offered an overall assessment of this chapter in American history: "Trump and his accomplices will be remembered for their reckless assault on our democracy ... no matter what they think ... now. History will be unrelenting ... "
We started this month's missive by invoking Groundhog Day and the sameness and repetition of days, and concerns, in this trying time.
We'd like to leave it with a different outlook.
We're approaching a day of Thanksgiving in our nation, and even though we are (we hope) distancing and isolating from each other to stay well, healthy and safe, gratitude starts with us and is possible in each of us, even if we spend this special day differently this year.
A song for this holiday, and every day for that matter, from the poet Maya Angelou:
"This is a wonderful day. I've never seen this one before."
Until next time.
About Power Poll: Power Poll asks questions of the most powerful, influential people in U.S. cities. It is not a scientific survey. But because the people responding to the surveys comprise the leadership structure of their cities, the results afford a fascinating glimpse into the thoughts, opinions, and beliefs of those in a position to make change. Power Poll is distinctly nonpartisan.