Not ready for reparations: People are working at a personal level to address racism
Power Poll members want to see the mayor's apology backed up by actions to address racist policies and historical inequities.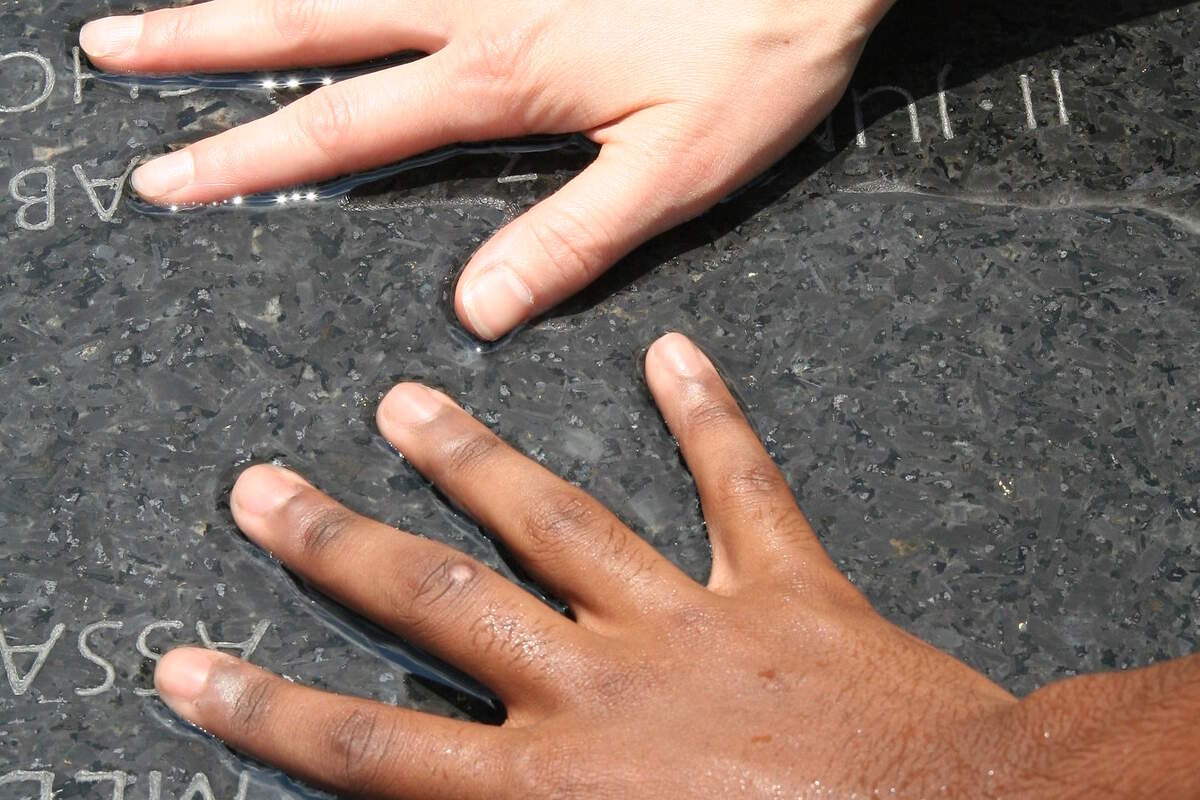 It's complicated. That's the general consensus on how to improve historical inequities in Louisville and address racist policies and practices.
Power Poll community members gave the mayor's recent apology mostly favorable ratings, with 72% describing the apology as a good step and 22% describing it as meaningless or an action that will create more conflict. Most people want to see elected officials and other leaders take actions to improve race relations, not just talk about the problem.
Aleece Smith, the director of inclusion and sector strategies at KentuckianaWorks, said apologies from public officials leave her wondering what the point is.
"Unless it has actual policy/budget change implications, why bother at all," she said in a comment on the June poll. "Without change, it's all ego preening and awareness-washing."
Earlier this month, the Boston City Council voted unanimously to issue an apology for its role in the trans-Atlantic slave trade. This resolution includes removing "prominent anti-Black symbols" and educating residents on the history of Boston's slave trade. The city did not commit to policies or funding to address the racial wealth gap as part is this effort.
Limited support for reparations
Legal scholars credit The Truth and Reconciliation Committee in South Africa for publically acknowledging violent acts in the country's past and establishing accountability for those crimes. One critique of the committee is that it didn't address the ongoing financial impact of racism on Black people.
Only 21% of Louisville Power Poll members think financial reparations will help create a more equitable society. Most people are conflicted on the issue or think repararions won't help with each option receiving 38% of the overall vote. Dot Ridings, the former president of the Council on Foundations, said she doesn't believe that financial help is the best way to approach reparations.
A common critique of repararions is that slavery is in the past and doesn't still affect people in 2022. An expert in urban land planing and policy created a map of Louisville that shows how policy decisions from decades still affect individual finances today.
Joshua Poe created a map that shows which neighborhoods were labeled in red starting in 1937. By clicking on each section of the map, readers can see the original text used to describe the area, such as favorable influences, detrimental influences and characteristics of the residents such as occupation, family income and the number of "foreign-born families" in the neighborhood. Readers can use the map to compare rates of segregation, income and poverty across Jefferson County.
The interactive map, "Redlining Louisville: Racial Capitalism and Real Estate," shows the generational impact of the Home Owners Loan Corporation which was created in 1933 to support the housing market during the Great Depression:
"The HOLC created residential securities maps, better known as 'redlining maps,' to guide investment in US cities. These maps assigned grades 'A' through 'D' to neighborhoods to indicate their desirability for investment. Black, immigrant, and low-income neighborhoods were often given grades of 'C' or 'D,' eliminating their access to mortgage insurance or credit for decades. Although the HOLC was discontinued in 1951, the impact of disinvestment resulting from redlining is still evident in most US cities today."
This historical document shows how financial policies have affected families for generations and "locked Black communities out of wealth access and produced an uneven housing market that systematically excludes and dispossesses Black people from stable and secure housing."
California is the first state to establish a task force to consider the impact of racist policies and actions over the state's history. The state legislature committee is producing two reports, one assessing the situation and one proposing specific actions the state should take to address these wrongs. The committee will consider events such as a decision by the city of San Francisco in the 1950s to raze Fillmore, a Black business district. This destroyed 883 businesses and displaced about 20,000 people from 5,000 homes. The task force proposes that people who lost homes to government seizures, urban renewal projects, freeway construction, or racist attacks be eligible for housing grants and zero-interest loans.
Harvard University also has taken action to address the educational gap caused by slavery. The new $100 million fund is part of the school' s acknowledgement that if it's role in "perpetuating racial oppression and exploitation."
Recently, the Hillerich family donated vacant land in Smoketown to two non-profits. The Louisville Association for Community Economics will use half of the lot to build a cooperative grocery store. Rebound Inc. will use its section of the lot to create a community land trust focusing on things like affordable housing. The two-acre plot is with about $1 million.
Taking action on a personal level
Even if the reparations debate is ongoing, most people have taken specific actions over the last two years to learn more about people of other races with 83% of poll respondents responding in the affirmative to this question. The most common activities were attending discussions or other events focused on race and seeking out people with different life experiences. Only 3% of respondents said they had not changed their habits in this way.
Helen Deines, a social activist and retired professor from Spalding University, said people of different races should worship together, have lunch, work on a Habitat house, chat while knitting and march together.
"I remember hearing once that anything we do together with people of a different race helps to challenge racism," she said in a comment on the poll. "Eventually you will ask each other hard questions and, together, challenge the status quo."
Understanding through the arts
The Louisville Power Poll community was mostly undecided about attending the art shows and performances featuring black artists in the city this month. Twenty-eight percent planned to go to the Speed to see the current exhibit or to take a ride on the Belle during a historical presentation about slavery. Thirty-six percent were on the fence and 33% had no plans to attend.
Joyce Bridge, president at National Council of Jewish Women, said in a comment that she's not sure how to fix or compensate for the past but it will require a lot of work on both sides to move forward.
Photo from Unitarian Universalist Service Committee via Flickr
About Power Poll: Power Poll asks questions of the most powerful, influential people in U.S. cities. It is not a scientific survey. But because the people responding to the surveys comprise the leadership structure of their cities, the results afford a fascinating glimpse into the thoughts, opinions, and beliefs of those in a position to make change. Power Poll is distinctly nonpartisan.