March 2021 Power Poll Results / COVID-19
Where your are, a year later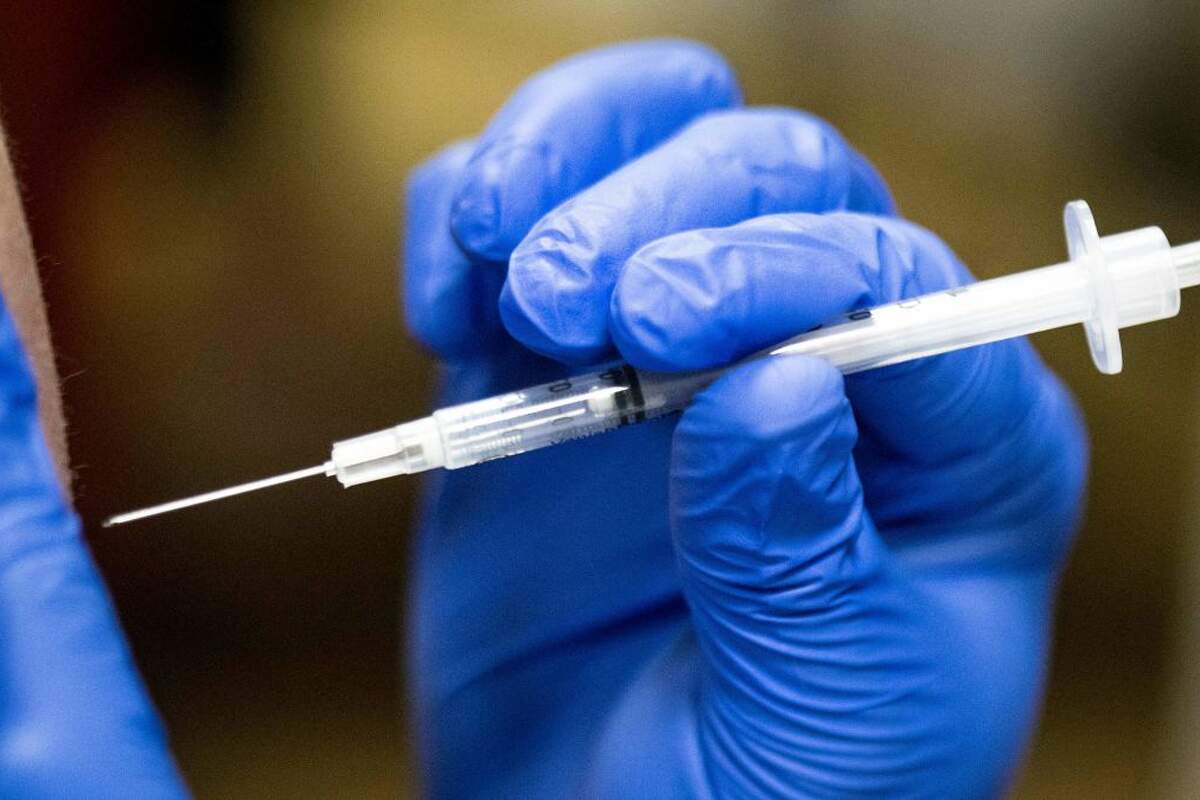 COVID time is an elastic thing. Sometimes it feels stretched; other times, contracted. Does it seem impossible that most of us have been living in some form of virus-related lockdown for more than a year? Or is it like the blink of an eye? Or does it seem like both, depending on when you think about it?
This is (many of) us, now:
Masks hang from our rearview mirrors, the way fuzzy dice once did.
The green porch lights we turn on at night, the ones radiating care and solidarity for this fight and for the fallen in the dark hours, lose their power in the daylight; it's sad to see their wan glow against the inevitable sun that marks day after day after day of a pandemic.
We have to remember to cap our hand sanitizer, the bottles we keep in our cars, after any trip outside the bubbles many of us have lived and worked in ... for a year.
Yes, a year.
Isn't it something, then, that right along with the birdsong and the budding of trees and flowers, which announce our coming spring season, the growing numbers of vaccinations administered to Kentuckians also are a thing of hope, even beauty, among us? More of us are wearing Band-Aids on our arms, too.
The first COVID-19 vaccine rolled into Kentucky in mid-December 2020, 11 days before Christmas. The governor was on hand to meet the delivery. Masked attendees bumped elbows in hello. Fittingly, a brown UPS truck in Louisville carried the precious cargo. Also, fittingly, a handful of front-line health care workers received the first vaccinations in Kentucky.
Since then, a short three months ago, or a long three months (there's that elasticity again), thousands of Kentuckians deemed eligible through a phased system have been vaccinated each week. The numbers can be found at https://govstatus.egov.com/ky-covid-vaccine.
In some respects, they tell a great story. But if you drill down a little bit, they also prompt questions that need prompt answers.
Such as: The numbers of black Kentuckians being vaccinated initially trailed as the vaccine rolled out, perhaps based on a hesitancy and lack of trust built on a history of racism in health care, historical examples of the mistreatment and exploitation of black Americans within memory and in modern times. Perhaps a lack of inclusive, and specific, outreach to black communities throughout the state contributed. This week, the Foundation for a Healthy Kentucky and the Kentucky Nurses Association started a timely, special campaign to reach black Kentuckians called "I Got the Shot," including information and messages from trusted members of the community. The effort is intended to increase the rate of vaccinations, which, according to a WFPL report, has slightly improved but is far short of where it should be. That reality, along with the disproportionate toll of COVID-19 on minority populations throughout the country, as well as what the pandemic has revealed about the cracks in a health care system that does not deliver equal care to all people, underscores the need for more effort to ensure access and excellent care for all. We're either all in this together, or we aren't. And right now, the numbers show we have a way to go.
For more information about "I Got the Shot," go here: https://www.healthy-ky.org/newsroom/news-releases/article/501/i-got-the-shot-campaign-to-address-vaccine-concerns-raised-by-black-kentuckians?#:~:text=%22I%20took%20the%20shot%20to,Kentucky%20Nurses%20Association%20 (KNA).
For statistics about COVID-19 and Kentucky, go here: https://govstatus.egov.com/ky-covid-vaccine
For demographic information about vaccinated Kentuckians through this week, go here: https://chfs.ky.gov/agencies/dph/covid19/StatewideVaccineDemographics.pdf
Even before we asked this month after the vaccination rollout, we figured many Power Poll participants must be among the hundreds of thousands of those to get the shots.
Since last March — there's that one-year point again — we have met over questions and answers about COVID-19 and your lives, and we had to meet here one more time, now that vaccinations have taken hold in our commonwealth. A constant among all these gatherings— the majority of you trusting in science, not politics; and keeping faith with elected officials who mirrored the findings of science.
You are no doubt a little tired of Power Poll questions about COVID-19, but this is at least a once-in-a-generation crisis on personal, professional, economic, social and societal levels, so we appreciate your patience with our persistence.
A year into the American pandemic, 35 percent of 127 Louisville Power Pollers still answered these COVID-19 questions, and we appreciate your participation.
Here's what you had to say:
— Back in December, 93 percent of Louisville Power Poll respondents said they planned to be vaccinated against COVID-19. Have you had at least one dose of the vaccination?
84 percent said yes; 13 percent said not yet but they plan on it; 2 percent said no; 0 percent answered "never going to get one."
— What best describes your observation of the experience Kentuckians, including yourself if you've had the shot, have had in setting up an appointment?
43 percent said very smooth, little trouble; 27 percent said some issues, but overall positive; 20 percent said hard to find an appointment, especially close to home; 9 percent said impossible system to navigate, with little communication and disadvantages for older people and people without access to computers, which needs to change
— When will you stop wearing a mask?
80 percent said when scientists say it's OK; 9 percent said when elected leaders say it's OK; 7 percent said when I feel like it; 2 percent said "after I get vaccinated"; 2 percent said "I don't wear a mask now"
— What has been the hardest part of living with COVID-19 for the past year?
44 percent said "the social isolation, missing people"; 20 percent said "what it revealed about other troubling issues that wait for us on the other side of COVID-19": 16 percent said "it hurt my business and/or my livelihood": 13 percent said "I lost someone I knew to the virus"; 2 percent said "I got sick with COVID-19 myself"; 2 percent said "fear"; 2 percent said "something else"
Undoubtedly, most of us want to return to a semblance of a life we once knew, the one before lockdown, before bubbles (some of them, like the ones outside restaurant, physical bubbles), before classrooms went virtual, before concert halls went silent, before we counted more than 500,000 of our loved ones and friends dying in the past 12 months from this virus, before masks became not only a matter of life and death but a political flash point, of all things; before, before, before ...
But what of after, after, after?
Life, of some sort, will go on for many of us.
With our masks hanging from our rearview mirrors in our cars.
With our green lights going on and off for the dead, and for the living who commemorate them.
With our hand sanitizer at the ready.
For a while.
And then ... who knows?
What will this past year mean for so many aspects of modern life we thought we knew? Home? The workplace? Jobs? Health care? Mental health? Equality and inequality? Community? Family? Entertainment? Political power and ideology? Voting rights? Social safety nets? Our concepts of fairness? The reach of this is almost unimaginable
We'd like to say this is the last time we will ask about COVID-19 and its impacts on our city, our institutions, our people and ourselves. But this story is just beginning. And we're still on COVID-19 time.
Until next month, please keep your virus defenses up and take care of yourselves. Get the shots. Wear the masks. Turn on the lights. Use hand sanitizer.
And ... welcome the spring of all types that finally is in the air.
Power Poll Members: Do you have a friend or colleague who should be on Power Poll? Please invite them to join!
About Power Poll: Power Poll asks questions of the most powerful, influential people in U.S. cities. It is not a scientific survey. But because the people responding to the surveys comprise the leadership structure of their cities, the results afford a fascinating glimpse into the thoughts, opinions, and beliefs of those in a position to make change. Power Poll is distinctly nonpartisan.
Corporate Sponsor
We thank the following organizations for their support of Power Poll. Learn more about becoming a sponsor here.