Louisville Mayoral Race 2022: Who Will Be Our Next Mayor?
Can a Republican ever be mayor of Louisville? Many say yes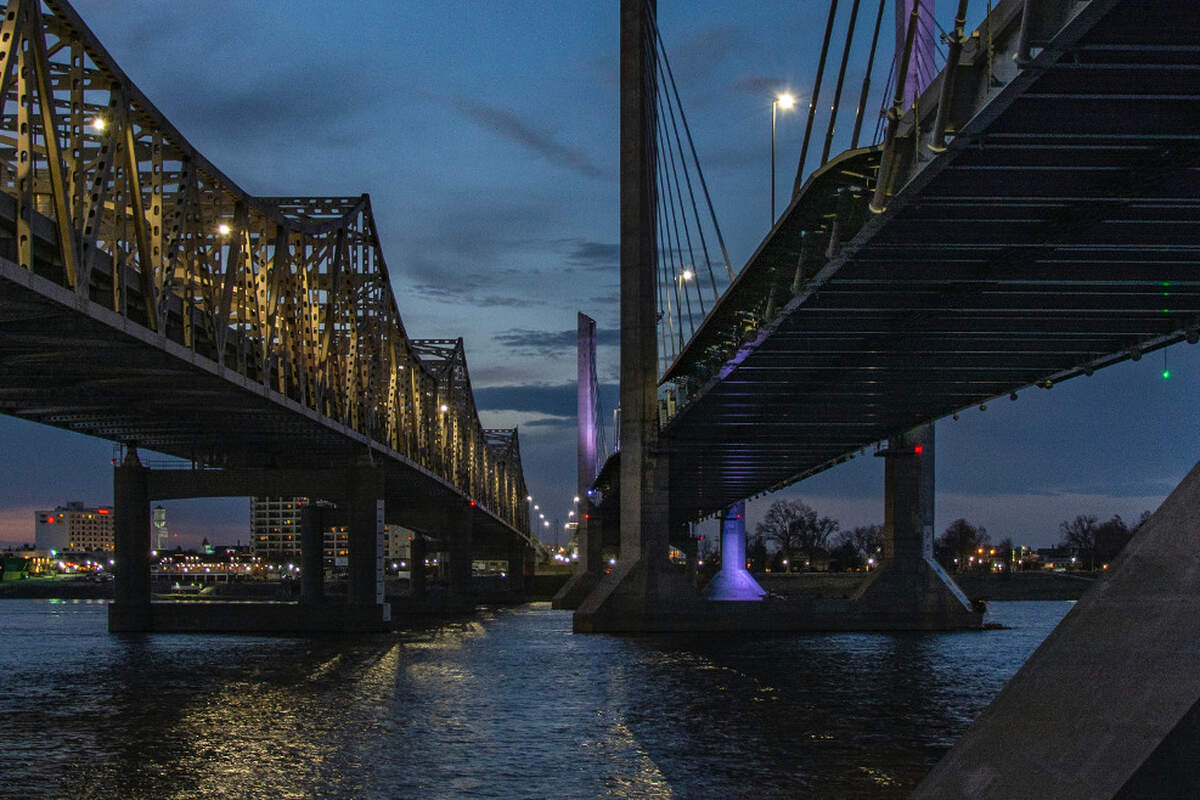 Image: Joshua Michaels/Unsplash
Louisville is about to elect a new mayor for the first time in 12 years. Mayor Greg Fischer's term has reached its limits, so no matter how voters feel about him, he is leaving office.
So, who will our next mayor be? According to our Power Poll users, it will definitely be Craig Greenberg. Eighty-eight people responded to the poll this month, and 73 (84%) believed that Greenberg would be the next mayor of Louisville. Only 14 (16%) said Bill Dieruf will win.
The two candidates are battling it out in the news and in political ads. Here's a look at the campaigns so far.
The underdog
Bill Dieruf, 67, is used to being mayor, though for a much smaller town. He's been the mayor of Jeffersontown since 2010, and before that was a J-town city councilman for 10 years, initially elected in 2000. He's helped run his family's hardware store, Dieruf Hardware, since he graduated from University of Kentucky.
Though he's a Republican, he calls himself a centrist. "We need right now somebody that's a centrist, that can take this community to where we are united. We've had (a) merger 21 years ago, but we've never had the situation where we've united and merged the people in this community," Dieruf told the Courier Journal.
Dieruf's campaign slogan is "Ready Day One," alluding to his experience as a mayor and past leadership history -- and possibly a dig at Greenberg, who hasn't held any public office.
"As I have done in Jeffersontown, I can bring results to Louisville Metro when it comes to public safety, economic development, education and improved quality of life," Dieruf said on his campaign website. "Every person in this community is entitled to justice, safety, and prosperity. Louisville Metro falls short on those fronts today. As a lifelong member of this community, I want to see that services, programs and resources are delivered efficiently and equitably so all citizens have an opportunity to prosper."
Greenberg's ads have accused Dieruf of supporting a ban on abortion and say he's "backed by anti-choice extremists," though Dieruf has denied those allegations.
The favorite
Craig Greenberg, 49, is a lawyer and entrepreneur who has worked on several projects and boards that have helped shape Louisville. He graduated from Harvard Law School and helped build 21C Museum Hotels as well as restore Louisville's Whiskey Row.
"I believe that the experiences that I've had over the past 20 years are the right kinds of experience to unify our city, to invest in our city and to really move our city in a new direction," he told the Courier Journal.
Equality and justice are some of Greenberg's talking points. "Craig has had a lifelong belief that every person should be treated with dignity and afforded opportunity," his campaign website says. "Craig will work to create a more unified community where the pursuit of justice and equal opportunity is a mission, not an afterthought."
Criticism of Greenberg includes his lack of experience in government and his similarities to Fischer. Attack ads from a SuperPAC for Sen. Mitch McConnell say that Greenberg will continue Fischer's policies on policing, causing violent crime to continue to rise. Greenberg has raised about three times the funds of Dieruf, so expect a lot more ads between now and Nov. 8.
What are the odds?
While we can't predict the future with certainty, history is in Greenberg's favor. There hasn't been a Republican elected mayor of Louisville since the 1965 race, won by Kenneth Schmied. He served one term then was defeated by Democrat Frank W. Burke in 1968.
As Louisville serves as an enclave of liberalism when compared with the rest of Kentucky, still some think it's possible to elect a Republican mayor -- 16 percent polled believe Dieruf can win.
Louisville's voter registration shows that the city is decidedly Democratic. In Jefferson County, there are 361,702 (56%) Democrats, 205,884 (32%) Republicans and 69,393 (11%) listed as "other," according to the Jefferson County Clerk's office voter registration statistics, as of Oct. 20, 2022.
Those we polled showed a similar breakdown: There were 53 (61%) Democrats, 22 (25%) were Republicans, 5 (6%) belong to another party and 7 belong to no political party.
We asked who you will vote for, and the Power Poll members leaned heavily for Greenberg (61%), but Dieruf (30%) had a respectable showing. This indicates that while Louisvillians may vote for the candidate they prefer, they understand that Dieruf winning is a longshot.
The long run
For the last question, we asked if a Republican could ever win in Louisville, and the answer was an overwhelming "Yes." Sixty-nine percent said it was definitely possible, and only 18% disagreed.
Power Poll member Greg Virgin, CEO at First Saturday Real Estate, said, "If the right Republican candidate presented themselves, I think it is possible to win the Louisville Mayoral race. I don't expect it will happen in the bitterly divisive times we are currently living within."
One political scientist said a Republican mayor is not likely in the city. "Given the history of the city and its demographic makeup," both Republican candidates have a difficult task ahead of them, Dewey Clayton, a political science professor at UofL, told Spectrum News1. He said Louisville overwhelmingly votes for Democrats in Metro Council, state legislature, governor and federal offices.
While Mayor Greg Fischer has been a largely successful mayor over his 12-year tenure, recent struggles with police violence and police sex scandals have reduced his popularity.
No matter whom you choose to be Louisville's next mayor, make sure you vote Nov. 8.
Power Poll Members: Do you have a friend or colleague who should be on Power Poll? Please invite them to join!
About Power Poll: Power Poll asks questions of the most powerful, influential people in U.S. cities. It is not a scientific survey. But because the people responding to the surveys comprise the leadership structure of their cities, the results afford a fascinating glimpse into the thoughts, opinions, and beliefs of those in a position to make change. Power Poll is distinctly nonpartisan.
Corporate Sponsor
We thank the following organizations for their support of Power Poll. Learn more about becoming a sponsor here.