Lawyer discipline, transgender athletes and Ukraine's fight for freedom
Louisville's March Power Poll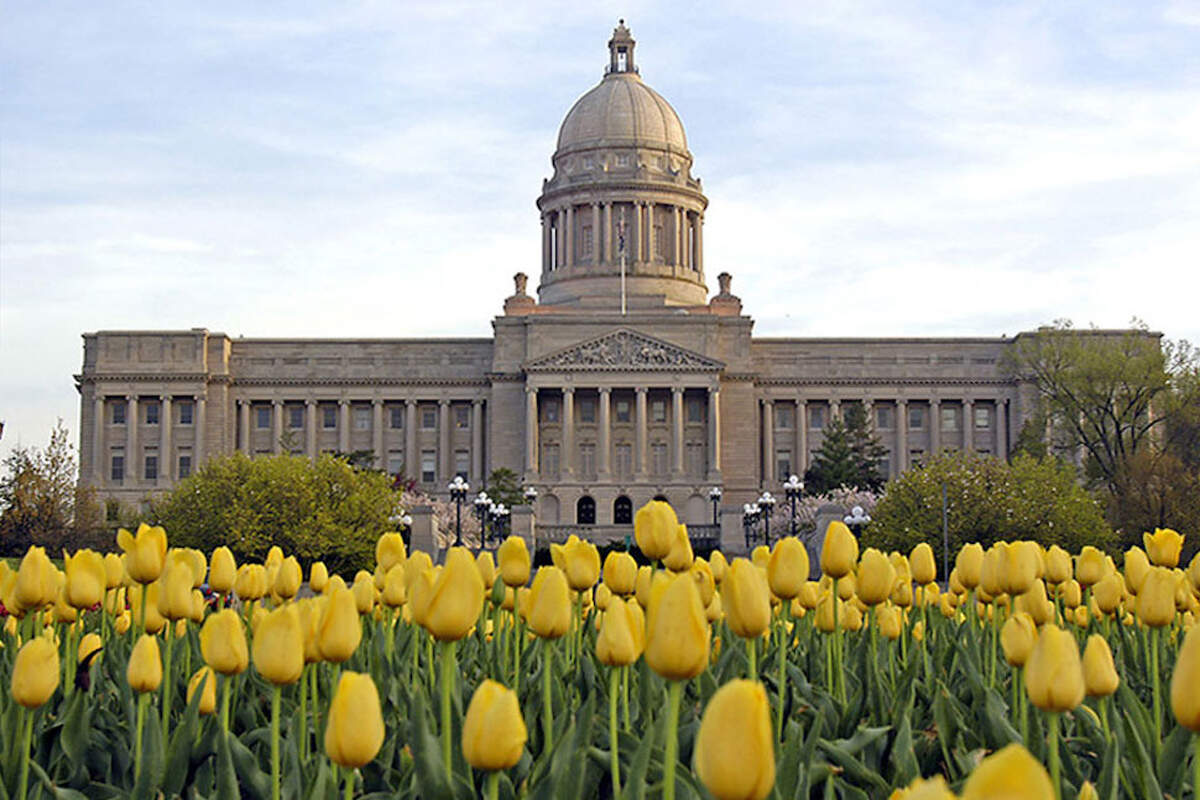 The major news events for folks in Louisville this winter have been the meeting of the General Assembly in Frankfort and the invasion of Ukraine by Russian military forces. Both have made plenty of headlines, but in many ways the invasion has been more surprising than the legislature.
But first, let's look at a reform that is moving forward that affects the 18,908 members of the Kentucky Bar Association, each of whom is licensed to practice law by the commonwealth. (Full disclosure: This writer has been a member of the KBA since 1982.) The Kentucky Supreme Court has proposed changes in the rules of conduct intended to protect consumers and bring more transparency to the process when attorneys are accused of misconduct.
Historically such charges have remained secret until and unless a lawyer is found guilty. Almost three-quarters of those participating in this month's Power Poll (73 percent) agree with the reform as proposed by Chief Justice John Minton. Nineteen percent of respondents would leave things the way they are, and the remaining 8 percent have no opinion. Oh, yes, of the 103 local leaders surveyed, 52 (50.49 percent) participated in this month's exercise.
Now well into its third week, the invasion of Ukraine is not going at all the way that Russian strongman Vladimir Putin expected. His idea of joyful Ukrainians throwing bouquets in the path of "liberating" Russian soldiers has backfired, big time. The fierce resistance of the brave Ukrainian freedom-fighters has had the effect of uniting the West more effectively than any event since 1945. And it seems to be bringing together our nation's Red and Blue voters in a remarkable showing of bipartisan support.
Power Poll Louisville participants are clearly on the side of the Ukrainians, although the question posed offered some leeway for degrees of assistance. Thirty-one percent of the respondents said yes, they would support expanded military support including the creation of a no-fly zone over Ukraine. Only 13 percent opposed that idea. But a majority of 56 percent said they might support a military presence and possibly U.S imposition of a no-fly zone "depending upon circumstances." Not one voter expressed "no opinion" on this question.
Finally, the legislation banning transgender athletes from participating in school sports that match their gender identity from 6th grade through college is not very popular here in Kentucky's largest city. Fully 62 percent of our leaders polled opposed this legislation, while 21 percent support it. Seventeen percent have no opinion. This is one of a dog's breakfast of bills designed to appeal to the right-wing Republican majority in the General Assembly and their adherents. That long parade of conservative bills is no surprise, but it is a scary proposition for more progressive citizens here in Louisville. Since the GOP has a veto-proof majority in both houses, it looks like most if not all of their agenda will become law. Some would say the real March Madness is in the state Capitol, not on the floor of Rupp Arena.
Power Poll Members: Do you have a friend or colleague who should be on Power Poll? Please invite them to join!
About Power Poll: Power Poll asks questions of the most powerful, influential people in U.S. cities. It is not a scientific survey. But because the people responding to the surveys comprise the leadership structure of their cities, the results afford a fascinating glimpse into the thoughts, opinions, and beliefs of those in a position to make change. Power Poll is distinctly nonpartisan.
Corporate Sponsor
We thank the following organizations for their support of Power Poll. Learn more about becoming a sponsor here.