Kentucky's "Don't Say Gay" bill
How Louisville feels about legislation to control speech on LGBTQ+ issues in schools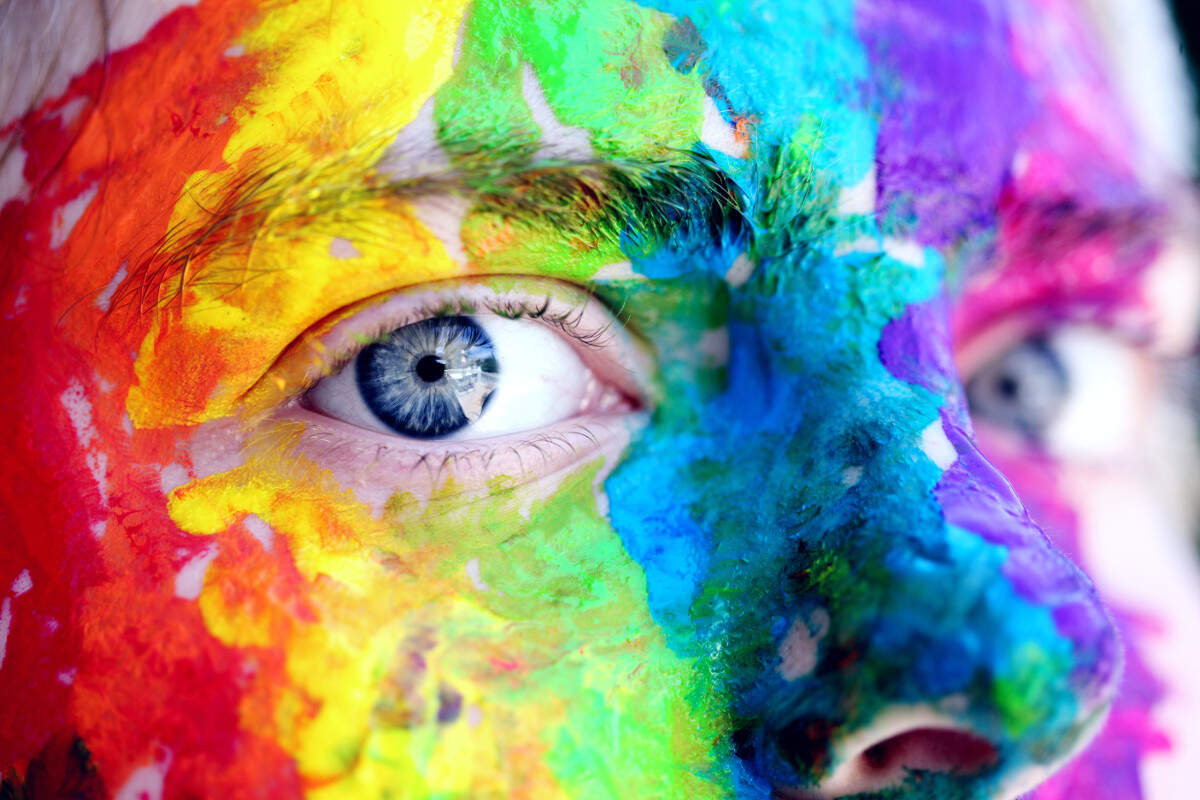 Florida's Republican governor Ron DeSantis -- who has hinted at running for President -- continues to influence the rest of the country by the passage of anti-LGTBQ+ laws. DeSantis' "Don't Say Gay" bill has become law in the Sunshine State, and now similar laws are being passed in other states, including in Kentucky.
Kentucky's SB150, sponsored by Kentucky Sen. Max Wise, R-Campbellsville, was approved in committee, corrected, then passed Feb. 16 by a vote of 29-6. Wise is also the gubernatorial running mate of Republican Kelly Craft. The bill goes to the state House of Representatives next. There are at least nine other bills in the Kentucky General Assembly that restrict LGBTQ rights.
According to the Movement Advancement Project, a non-profit think tank that tracks equality policy in the United States, Kentucky is ranked as "low" for its policies protecting gay and transgender rights, along with 12 other states and three territories. Eight states are ranked as "negative," the only rank lower than "low."
The project said that 3.4 percent of the state's population 18 and older identify as LGBTQ+, and 144,000 of those 13 and older identify as gay or trans, though these numbers are only from those who have reported to Gallup and Williams polls in 2019 and 2020.
Kentucky is not alone in following Florida. According to NPR, more than 12 states have proposed similar bills restricting the rights of LGBTQ+ people or the ability to discuss issues in schools or with children.
Unsurprisingly, most Louisville PowerPoll members do not like these legal attempts but know they will likely pass. This month, we asked, "Do you think SB150 will pass the House vote and become law?"
Power Poll members' views on the legislation were strongly against the law.
Hannah Drake, activist and poet at IdeasxLab, said "How does this bill help anyone in Kentucky? The legislature should be a place that works on behalf of improving the lives of KY residents."
A former resident said it affects his view of our state. "It is stuff like this which made my husband and I flee the Kentuckiana area for the peace and quiet of Maine eight years ago. Up here we live and let live, have a Democrat female governor and a Democrat legislature who would never even have a hearing on a bill like this one," said Ted Fleischaker, former publisher The Word; now publisher of UpPortland in Maine. "It's also the first state where VOTERS (not a judge) passed gay marriage. Of course we do have legal recreational marijuana, too, so maybe the whole state is high or perhaps we just follow our state's slogan of 'Maine, the way life should be!'"
We asked: "Do you think SB150 and other bills in the Kentucky legislature that require parents to be informed and restrict what school staff can and can't say to students are a good idea and should be passed?"
Members were very outspoken in the last two questions, which were open-ended. We asked: "If SB150 and similar bills pass, what effect will they have on LGBTQ+ students in Kentucky?"
These bills hurt everyone but esp LGBTQ+. Mental health, suicide, discrimination and more. Will be an embarrassment to this state.
Negative effects. They will likely feel more isolated from classmates and faculty.
They will directly lead to more suicides and oppression.
Kentucky will fall further behind as a state where people will want to live, further affecting workforce and economic development challenges.
Increased marginalization of and bullying against LGBTQ+ youth resulting in more mental health challenges.
As long as the children are having discussions with their parents. then the bill will not have any affect on the children.
Parents are responsible for their children until they turn 18. This means that parents have to be informed, and must consent to any activity of their children. This bill states that parents can choose the pronouns for their children, but the children cannot do it on their own. I think that is reasonable.
The world will view Kentucky as homophonic, not welcoming to all people. People will move out of state. People will not relocate here even with the best of opportunities in front of them. We will become a more isolated state.
Let's focus on math, grammar and science before focusing on social issues
Horrible
Terrible
Bills like this create an unwelcoming atmosphere for LGBTQ+ youth in Kentucky, which negatively impacts their life in literally every aspect. At best, these students will not perform well academically. At worst, we will see even more self-harm, mental health issues and suicide from an already at-risk group.
Tragic
No effect on those under 8 years old.
None - should be personal info anyway
Increase in bullying, self harm, suicidal thoughts and suicide.
Very negative impact.
If the bill is passed it will have an extremely negative impact on LGBTQ students!!!
They will be driven back into closets and some will self-harm or worse. As in the case of Florida this is right-wing "Christians" pleasing constituents on the far right and not being realistic.
I believe many LGBTQ youth struggle with their identity. It is already challenging to be a young person discovering who you are. This will only add to those challenges.
a negative one, obviously
Many will be adversely affected.
It will be disastrous for kids.
Very damaging to their mental health and personal safety.
These bills negatively impact the health, safety, and education of LGBTQ+ students in Kentucky.
I think these bills are extremely harmful to children who are already confused about who they are. This bill tells them in no uncertain terms that they are not accepted in their school and not accepted by their teacher, and therefore other students will pick up on what the adults are doing and saying and ostracize the children from their group.
I am not sure but I assume that bills like this will have a negative effect on LGBTQ+ students
It will have no little to no negative effects on students themselves. They will be free to express themselves just as they are currently.
It will traumatize students and probably cause more mental health issues.
Negative
No effect
Hurtful
Tragically will encourage mental illness and thoughts of suicide. And makes Kentucky a far less attractive place for businesses to relocate to.
They will suffer further mental illnesses like depression, and more of them will attempt suicide.
No freedoms
Continued trauma and marginalization
Will continue the discrimination of these students & demonstrate lack of care, concern, understanding for them…will encourage mistreatment & bullying.
Potential harmful to that community. Increased harassment. Many youth don't have the support of their parents.
I'd like to know more. The age of the student is important to me but in general, I support LGBTQ+ people and issues without restriction. I have seen firsthand harm to people who don't have the support they need - including people under the age of 18.
It is horrible and embarrassing as a resident of Kentucky.
It will force them to secure their identifies and probably cause more suicides.
increase in mental health problems and suicides
More bullying, more hiding, more suicides, more hatred.
And finally, we asked: "If SB150 and similar bills pass, what effect will they have on teachers and school staff in Kentucky?"
Teachers who truly care will also face mental health issues. They have enough on their plate without having to deal with this.
Unknown. The good teachers will keep being good. The bad teachers will have more leverage for their behavior.
They will restrict their ability to help kids and—in the middle of a terrible teacher shortage—make teaching even less appealing.
restrict woke imstruction
Kentucky will fall further behind as a state where people will want to live, further affecting workforce and economic development challenges.
As a society, we disrespect educators in the classroom by insisting that we know better than they do how to engage students and facilitate learning. We consistently make a difficult job more difficult with rules and regulations.
The question you're not asking is, how will it affect our economy? Legislation like the proposed SB150 negatively impacts, population growth, tourism, economic development, and recruitment of major employers with commitments to diversity, equity, and inclusion.
I would hope that the bill would allow parents and teachers to align on the behavior of their children. I hope that teachers will not use this bill to treat children as they want to treat them, without having a discussion with the parent.
The effect is obvious. Less interest in being a teacher or an administrator of our kid's education. We already have a huge gap in number of teachers that we need.
Hopefully will provide guardrails to ensure personal agendas are not included
Horrible
Terrible
We rely heavily on our teachers to perform roles outside their educational mandate, fulfilling duties akin to social workers, counselors, therapists, and event parents. Most teachers want their students to have the best possible life, full stop — not that they score well on tests or get good grades. That they have a good life. Teachers already lack sufficient support and resources to do their job, and these bills will prevent teachers from achieving what ultimately inspired them to become educators: improving the lives of children.
No meaningful effect.
They can focus on education and not cultural indoctrination
Additional burden of having to ignore minorities and their circumstances in a variety of subjects … from literature, history, civics, etc.
A negative impact as it will make the students reluctant to go to the staff for help and the will promote distrust for the students with people who might be able to help them. Not great for teachers either as it makes it more difficult for them to try to be supportive to students who need them.
If the bill is passed it will have an extremely negative impact on teachers and school staff!!!
Gags.... just gags and they will make teachers liable for answering even the simplest questions regarding sexuality.
I think it will place many teachers in a tough position. Teaching is not a well paid position. It should be however the reality is that it isn't. Many people get into teaching because they have a sincere love for students and want students to learn, grow and thrive. This bill doesn't support that. Teachers shouldn't be put in this position.
same
It will put teachers in a completely untenable position of having to choose what's best for kids and therefore break the law.
Limits how they can best support their students.
I predict that even more teachers and school staff will leave public education, should these bills pass.
This is harmful to all teachers across the state. There is absolutely no harm in calling a child by another name or pronoun if that makes the child happier!
As with the question above, I assume bills like this will have a negative effect on teachers and staff
Teachers and school staff will be forced to teach curriculum and cease all focus on gender identity and sexuality. This is what we pay them to do. Morality, sexuality and identity are taught in the home.
Will probably result in some retirements. Morale will be devastated.
Chilling effect
Teachers are focused on the academic needs of all students. They will continue to be compassionate but, as usual, not focused on the sexual aspects of their dtudents
Insulting to teachers' professional judgment
Discouraging and will be a real deterrent to attracting men and women to the teaching profession
It will exasperate the shortage.
Trouble, restrictions-
Make it more difficult to ensure all students can succeed
Teachers should be able to present facts, encourage discussion, allow students to explore differing points of view. The growing trend to control what realities students can read, talk about, debate, is a reminder of the book burnings in Nazi Germany! ,
Increase bullying and additional mental/behavioral support may be a necessity for the students or the teachers will bear this burden.
I haven't had a career working as a teacher or with young people but I would imagine it could be stressful. I also bet some in the profession would welcome the restrictions because they align more with their own personal beliefs and/or because it might be easier to be able to 'sidestep' the issues.
I'm concerned that a bill like this could reduce the number of qualified teachers in classrooms.
Open the door to restrictions in other areas, not necessary
The same things that are already happening - staff shortages, apathy and a lack of belief in state leaders.
some will resist. many, who are themselves ambivalent about non-traditional sexual identification will feel emboldened to model negative and judgmental attitudes. I believe this anti-LGBTQ atmosphere is what the legislators hope to institute.
More anger, more divisiveness, more bullying, more hatred, more fear - fewer qualified teachers in Kentucky.
Whatever your views, vote and make sure your state representatives know how you feel and continue to work on your behalf.
Power Poll Members: Do you have a friend or colleague who should be on Power Poll? Please invite them to join!
About Power Poll: Power Poll asks questions of the most powerful, influential people in U.S. cities. It is not a scientific survey. But because the people responding to the surveys comprise the leadership structure of their cities, the results afford a fascinating glimpse into the thoughts, opinions, and beliefs of those in a position to make change. Power Poll is distinctly nonpartisan.
Corporate Sponsor
We thank the following organizations for their support of Power Poll. Learn more about becoming a sponsor here.