Kentucky's best seasons
Do you hate winter? So do most of our respondents.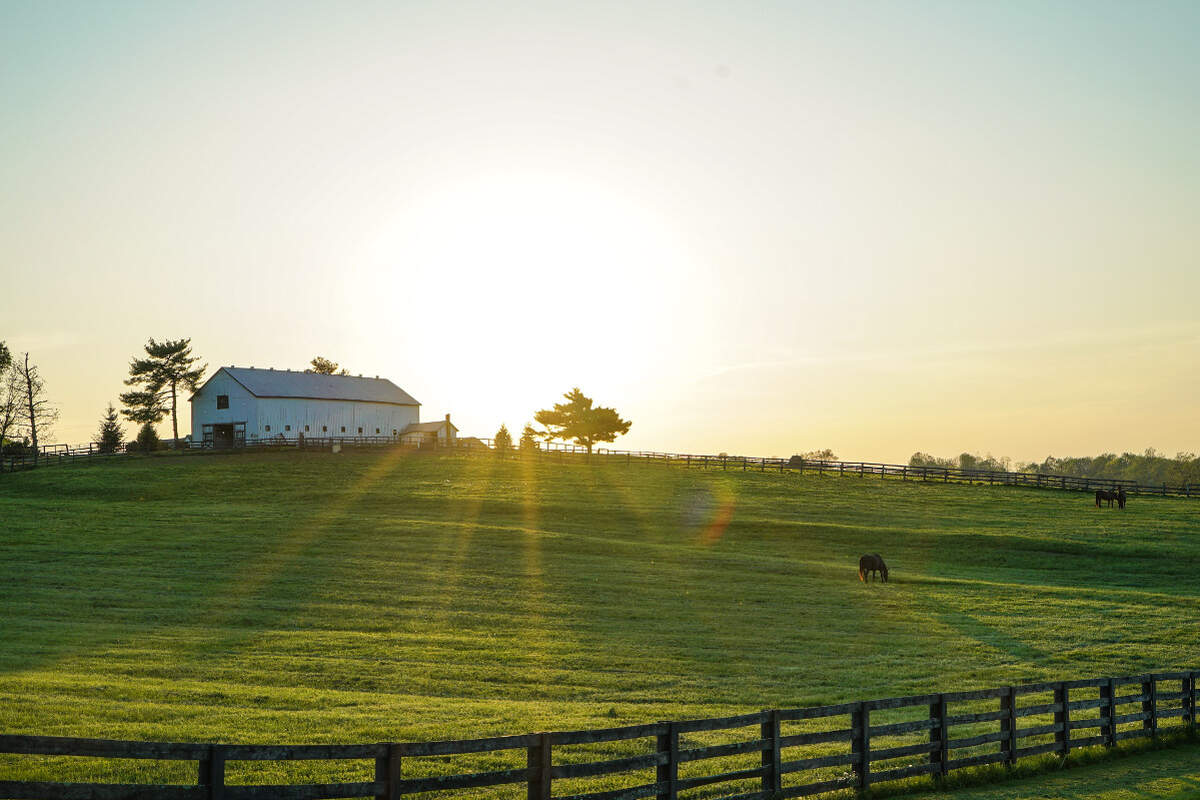 Image: Brandon Randolph/Pexels
Now that election season has come to an end in Kentucky and most of the United States (are you OK, Georgia?), our TVs are no longer filled with political ads and we can relax and enjoy autumn. Or not, depending on your perspective.
This month's poll asked about two different topics: your favorite Kentucky seasons and your satisfaction with the midterm elections.
Let's get the elections out of the way first.
Election results
We asked how you rate the results of the midterm elections. Of 92 responses, 58 percent were somewhat satisfied. Does that mean you wanted Bill Dieruf to be mayor but also wanted Amendment 2 to be struck down? Unfortunately, we didn't go into that much detail, so we don't know, and you weren't keen on commenting about the elections.
We do know that Kentucky's voter turnout was very low this time, which is surprising, given that Amendment 2 would have stated that there is no right to abortion in Kentucky -- a hot issue on both sides of the political spectrum.
According to the Courier Journal's Joe Sonka, the State Board of Elections said the unofficial turnout rate in the November election was 41.8 percent, the lowest for a midterm election since 1994, and about 1.5 million of Kentucky's 3.6 million registered voters cast a ballot. Jefferson county's turnout was at 44 percent, the lowest since 1986.
"I would have thought that Lexington and Louisville would have had higher turnout because of the abortion amendment, the motivation to turn out for that," Joshua Douglas, a law professor focused on election law and voting rights at the University of Kentucky, told Sonka. "I can't explain that, besides, perhaps, the lack of what they perceived as a competitive race for Senate, that didn't drive a lot of people to vote."
Powerpoll voters were equally middle-of-the-road. Only 7% were very dissatisfied and 4% were very satisfied with the results. Everyone else was somewhere in the middle.
Let's move on to more fun polling results, shall we?
A hazy shade of winter …
Trying to mix it up and bring in lighter topics after the barnburner election cycle, we asked you which seasons you like the best.
No surprise here -- pretty much nobody likes winter in Kentucky. Do you like winter in Colorado or Florida? We don't know, but in Kentucky, well, it pretty much stinks. In fact, nobody commented on winter. I can tell you, though, it's cold, wet and slushy. And driving is often a nightmare. People always want to say, "I don't mind driving on snow -- it's the ice I hate." But I always remind them that in Kentucky, where there's snow, there will be ice. It might take a day to melt and refreeze, but it's coming. And while we're not close to Earth's poles, the lack of sunshine in the winter can take a real toll on one's mental health.
Sunshine on my shoulders …
The respondents to our Power Poll seem to like summer a lot, despite the often brutal and increasing heat. There were 18 who chose summer as their favorite, 16 put it in second place, 41 put it in third and 10 said nope and put summer and its heat and bugs in last place.
"Love the Summer when the days are longer and I feel safe outside," said Hannah Drake, activist and poet. "The winter brings early darkness and I don't feel safe being out."
Louisville's parks are a hit with our commenters, and several related the seasons to the parks.
"Love summer in Louisville when I can enjoy all our amazing parks, and it's sunny from morning until late evening," said Kelley Bright, partner, Kentucky and Tennessee office leader at Mercer. "Also have the opportunity to engage more with the community as folks are out and about."
Lesa Siebert agreed: "Love Spring and the excitement and events around Derby time in Louisville," said the co-founder and CEO at Mightily. "It also, along with fall, provides a great time to get out and enjoy our beautiful parks and other amenities that we are so lucky to have."
Wake me up when September ends …
Fall in Kentucky tied for first place with 33 people, choosing it. There were 34 who chose it second, 16 placed it third and only 3 put it in last place. The cooling temps bring beautiful colors and relief from the scorching temps in the Bluegrass State.
Ted Fleischaker, Former publisher of The Word; now publisher of UpPortland in Maine, waxed poetic about fall. "Love my winters, but nothing like a day in our fabulous Olmsted Parks in Fall with leaves turning, kids playing and a quiet cool. Ahhhh my hometown does it right," he said.
Run for the Roses …
Though other seasons have their benefits, nothing beats Derby time. Thirty-three people chose Spring as their top season, 29 chose it second, 21 chose it third and only three put it last.
"Love the Spring because it's Derby time! But I love the change of scenery the fall brings with it," said Josh Suiter, CEO of the St. Matthews Chamber of Commerce.
Why the hate?
Just for fun, we asked which season in Kentucky you hated the most. A whopping 69 of you chose winter -- no big surprise there. Summer got 11 hate votes, spring got 9 and fall got 1.
While we don't know why anyone could hate fall, we'll speculate it's the dread of winter on its way or the hatred of raking leaves.
Whatever your preferred season, one thing's for sure -- we see all four of them here in Kentucky, and they all have their benefits and miseries. We just put our heads down and push through, and in a few months, winter will be over.
Power Poll Members: Do you have a friend or colleague who should be on Power Poll? Please invite them to join!
About Power Poll: Power Poll asks questions of the most powerful, influential people in U.S. cities. It is not a scientific survey. But because the people responding to the surveys comprise the leadership structure of their cities, the results afford a fascinating glimpse into the thoughts, opinions, and beliefs of those in a position to make change. Power Poll is distinctly nonpartisan.
Corporate Sponsor
We thank the following organizations for their support of Power Poll. Learn more about becoming a sponsor here.