June 2021 Power Poll results
Your answers about teaching about race and racism, and what you think vaccinations for health care workers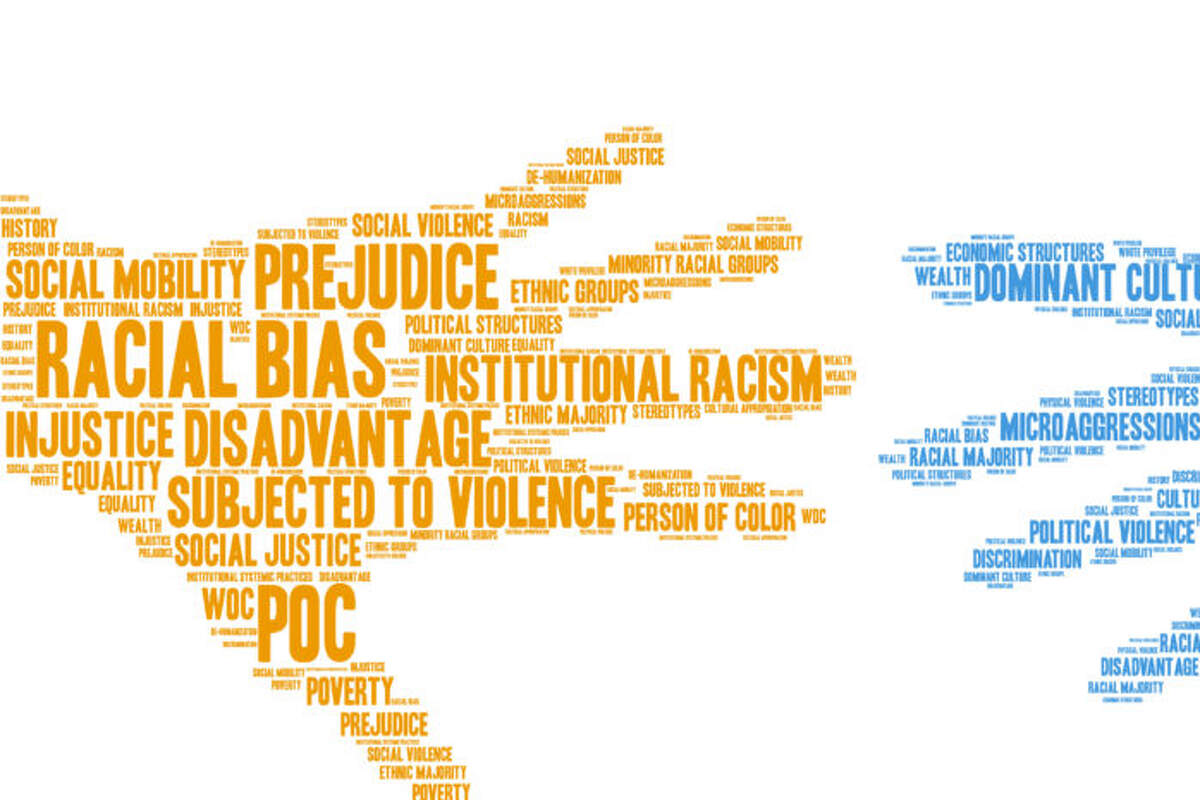 In meeting halls, large and small, the reaction to whether and how to teach racism's role in the history of this nation, and in how it affects institutions and individuals, played out this week in memorable fashion.
At the heart of the current debate is something called "critical race theory," which Education Week describes as "an academic concept that is more than 40 years old. The core idea is that racism is a social construct, and that it is not merely the product of individual bias or prejudice, but also something embedded in legal systems and policies." Click here to read the story.
In other words, systemic racism that affects everything from employment, to health care, to public safety, to education, to housing, to representation in elective government, and more. America's history of slavery, and Jim Crow laws that extended its reach in myriad ways by a century or more, are part of that story. In other words, again, life as too many Americans know it.
But some of its critics have harsher assessments of it — CRT is destructive, they say, and tag it with the "woke" label — and don't want it anywhere near classrooms. Hence, bills that are popping up in state legislatures — including Kentucky's — to blunt that teaching to public school students. Further, CRT has become like an absorbent sponge, soaking up other efforts at diversity, equity and inclusion, and improving outcomes for marginalized students, by way of the vague, if not incorrect, explanations and understandings of it; also lost is that CRT is not usually taught in primary or secondary schools.
Even the U.S. military is in the CRT debate.
During a hearing this week at the U.S. Capitol before the House Armed Services Committee, Chairman of the Joint Chiefs of Staff Mark Milley defended the services for having "a situational understanding of the country we are here to defend." He said, "I do think it's important for those of us in uniform to be open-minded and be widely read. The United States Military Academy is a university. It is important that we train and we understand. I want to understand white rage — and I'm white. What is it that caused thousands of people to assault this building and try to overturn the Constitution of the United States of America? What caused that? I want to find that out. I want to maintain an open mind. I do want to analyze it. It's important that we understand it."
Meanwhile, in Louisville, a Jefferson County School Board meeting to discuss a strategic plan ground to a halt from "screaming matches and security kicking out several people," per The Courier-Journal's reporting, as about 24 protesters showed up to register their disapproval of CRT.
"Protesters then moved into the district's school board meeting," the CJ's Olivia Krauth continued, "falsely believing JCPS was considering building critical race theory into the district's strategic plan — the first item on Tuesday's agenda.
"While the theory is not in the strategic plan, racial equity is. To many in Tuesday's crowd, they are the same concept."
The meeting continued after most of the protesters left or were escorted out.
Cue, the state legislature, where a prefiled bill outlines what can and can't be discussed in classroom lessons about racism, but also allows any citizen to file a complaint against a school district employee for violating the concepts outlined in the bill, and places the elected attorney general as judge and enforcer, which includes potential fines and withholding of funds. Something to look forward to in General Assembly 2022.
So of course Power Poll was going to ask you about these issues, as well as a couple of Covid-19 vaccination issues involving health care workers.
34 percent of the 107 Louisville Power Pollers responded to the questions.
Bottom line: Most of you think education should belong to educators, not politicians and, not surprisingly, are against the prefiled bill that would put a political official in charge of deciding violations of the limits on teaching race and racism, and their ability to levy fines or withhold funds.
in the other area of questioning, most Power Poll respondents are still big supporters of this vaccine and vaccinations for health care workers.
Read on:
— What best describes your overall reaction to some lawmakers, in Kentucky and other states, trying to pass legislation that would limit discussion of racism in public school classrooms?
Only one respondent said they agreed with this effort; the vast majority said the effort by this sort of legislation is wrong.
— What best describes your reaction to the prefiled bill, described above?
92 percent said they were against this bill.
— U of L Health is the first major health care system in Kentucky to require Covid-19 vaccines for its employees, except for employees with religious or medical exemptions. What is your reaction to this move?
92 percent agreed with this move by U of L Health.
— Should all health care workers be required to have the Covid-19 vaccine?
Reactions were still overwhelming in favor, but there was more nuance:
83 percent said yes, with some exceptions for health and religious beliefs
8 percent said yes, with no exceptions
3 percent no, not until FDA authorization
6 percent said no, never, it's a personal decision
Among the comments on this month's questions and issues:
Helen Deines: — "Regarding Covid-19 vaccine and health care workers, the issue I see is the professional code of ethics relevant to each licensed provider. Each of us affirms in our training to put patients first. We promise to use our specialized knowledge to do no harm. We do not say, 'Only when convenient.' I am reminded of the early days of AIDS — heroes and the others. The same is true in this pandemic: (some of the others are saying) 'my freedom is more important than the health of those who enter the facility that pays me, the community within which I live, and the society that sanctions my profession.' "
Nat Irvin II: "That a member of the Kentucky State legislature would propose a bill that would limit discussion of race in the public schools i.e. " critical race theory" is beyond irony, inasmuch as the state only recently (1976) finally ratified the 13th amendments...Of course we all know that slavery in Kentucky is complicated (having barred in the importation of slaves in 1833) but it's the systemic use of race as determining factor in the shaping of all of our institutions -- economic, civil, governmental, educational, even religious that must be revisited, relearned...restudied, and in many instances rejected."
Until next month ...
Thanks for participating and take care.
Power Poll Members: Do you have a friend or colleague who should be on Power Poll? Please invite them to join!
About Power Poll: Power Poll asks questions of the most powerful, influential people in U.S. cities. It is not a scientific survey. But because the people responding to the surveys comprise the leadership structure of their cities, the results afford a fascinating glimpse into the thoughts, opinions, and beliefs of those in a position to make change. Power Poll is distinctly nonpartisan.
Corporate Sponsor
We thank the following organizations for their support of Power Poll. Learn more about becoming a sponsor here.