July 2021 Power Poll / Masks, vaccinations and public schools
Should JCPS extend its new mask recommendations for the unvaccinated?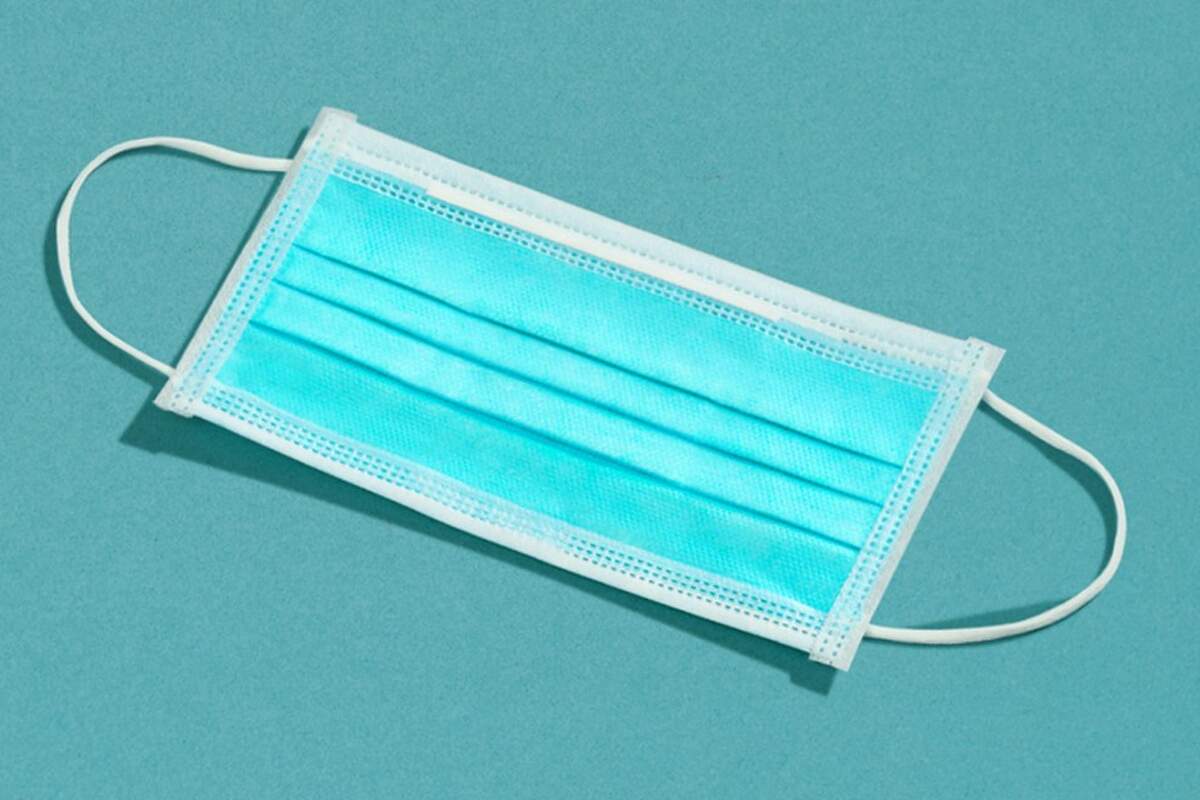 To mask or not to mask.
That still is the question.
After a year of isolating and hunkering down from COVID-19. Of toxic misinformation and rumor-mongering. Of too many deaths, and critically sick patients. Of hopeful news of vaccinations. Of delivery of the miraculous benefits of those free shots. Of millions upon millions stepping up for those shots. Of further millions ... just ... not ... getting vaccinated ... choosing to go unvaccinated from a virus that has killed at least 610,000 of the 34.2 million Americans who had the virus; in Kentucky more than 7,300 of the 473,000 cases of COVID-19 have resulted in death.
Here at Power Poll / Louisville, we have tried to gauge in an unscientific way where you are on health policy, political leadership, and personal and community benefit and fallout every step of the way when it comes to COVID-19. Beyond the obvious reasons for staying with the topic of the pandemic, your answers may present an interesting time-capsule look at what people were thinking as all of this went down around us.
That's why this month, we asked about schools and masks. Forty-two percent of Power Pollers responded to our questions, which were prompted by this message from Jefferson County Public Schools. Posted July 11, 2021, on the JCPS website, it read:
"Late last week, the Centers for Disease Control (CDC) issued new guidance for school districts across the country to reduce the spread of COVID-19. The new document explains the safety measures recommended for schools. After reviewing the new information, we want to share an update with you.
"The CDC guidance recommends masks for any student or staff member who is not fully vaccinated while inside school property. As a result of this new recommendation and expected guidance from the Kentucky Department for Public Health, students and staff who are not fully vaccinated must wear a mask inside JCPS property beginning Monday, July 12th. Masks are not required while outside on JCPS property.
"Guidance from the CDC also recommends masks for everyone on the school bus, even for those who are vaccinated. In light of this new recommendation, all students and staff on our buses for summer programming must wear masks.
"This mask update is in place across the district for the next few weeks. The Jefferson County Board of Education (JCBE) will vote at the July 27th board meeting and make a determination about safety requirements including masks for unvaccinated students and staff for the start of the 2021-22 school year.
"Our concern for our students, our families and our staff has been at the center of every decision we have made connected to COVID-19. We have used, and will continue to use, guidance from state and national medical experts about the safest path forward. Thank you for being partners with us during a fluid time of change in our community. We will keep working together for our students."
The day after this mask message was posted and shared by JCPS, this headine rang out through Louisville:
"Louisville man cited after allegedly threatening JCPS Superintendent Pollio over mask policy"
WDRB's story details the citizen who threatened the superintendent also had a weapon in his car, which he said he usually carries.
Meanwhile, the nation's foremost infectious disease expert, Dr. Anthony Fauci, has been calling for more local vaccine mandates and has verbally jousted publicly, and with increasing contention, with Kentucky's junior senator, Dr. Rand Paul (an ophthalmologist), about the senator's understanding — or lack of understanding — about the virus. On July 11, the same day as JCPS's mask notification, Fauci told CNN's Jake Tapper, " ... I do believe at the local level, Jake, there should be more mandates ... There really should be. We're talking about life-and-death situation. We have lost 600,000 Americans already."
All of this is happening in the context of what health officials are calling a "pandemic of the unvaccinated," surging numbers of unvaxxed individuals being sickened by the delta variant of the virus.
In Kentucky, on July 19, Gov. Andy Beshear announced new mask guidelines, per The Courier-Journal in response to the new outbreaks:
"— Unvaccinated Kentuckians should wear masks indoors when not in their home.
"— Kentucky residents with pre-existing conditions and thus at higher risk of contracting COVID-19 should wear masks even if vaccinated.
"— Vaccinated Kentuckians whose work lends them to "significant public exposure" like the hospitality or restaurant industry, should consider wearing masks.
" — Eligible Kentuckians should get vaccinated immediately. "
So, this month's questions about schools and masks, the July 27 vote by the JCPS school board on the coming year, and whether an eventual COVID-19 vaccination for children should be added to the list of vaccines students need.
Our questions, your answers:
— Last week, Jefferson County Public Schools updated its mask policy to mirror new Centers for Disease Control and Prevention guidelines for schools across the country, and now requires staff and students not vaccinated against COVID-19 to wear masks while in school property (not required while outside). Do you agree or disagree with this new policy?
A whopping 89 percent agree. Only 11 percent disagree.
— The Jefferson County School Board is expected to vote at its July 27 meeting on safety requirements for the new school year, which begins Aug. 11. Should the board extend the mask requirement while in school property for unvaccinated staff and students for the start of the 2021-22 school year?
91 percent said yes; only 9 percent said no
— Should COVID-19 vaccinations eventually be included among other required vaccinations for public school students who meet age and health criteria?
84 percent said yes; 7 percent said no; 9 percent said they didn't know
— If COVID-19 infection rates continue to grow, would you support a return to mask requirements and social distancing in public places for everyone, regardless of vaccination, until rates subsided again?
70 percent said yes. Significantly almost 30 percent said no, the highest percentage of dissenters in this round of questions. Only 2 percent said they didn't know.
Please be sure to read the thoughtful comments left by Power Pollers, one of them a current school board member.
And until next time, please get vaccinated if you meet age and health criteria and haven't already, stay up-to-date on mask recommendations and requirements ... and live to tell.
Power Poll Members: Do you have a friend or colleague who should be on Power Poll? Please invite them to join!
About Power Poll: Power Poll asks questions of the most powerful, influential people in U.S. cities. It is not a scientific survey. But because the people responding to the surveys comprise the leadership structure of their cities, the results afford a fascinating glimpse into the thoughts, opinions, and beliefs of those in a position to make change. Power Poll is distinctly nonpartisan.
Corporate Sponsor
We thank the following organizations for their support of Power Poll. Learn more about becoming a sponsor here.