Gun violence and racial equity may be biggest factors in mayor's race
Both candidates for mayor have a plan for violence reduction and police reform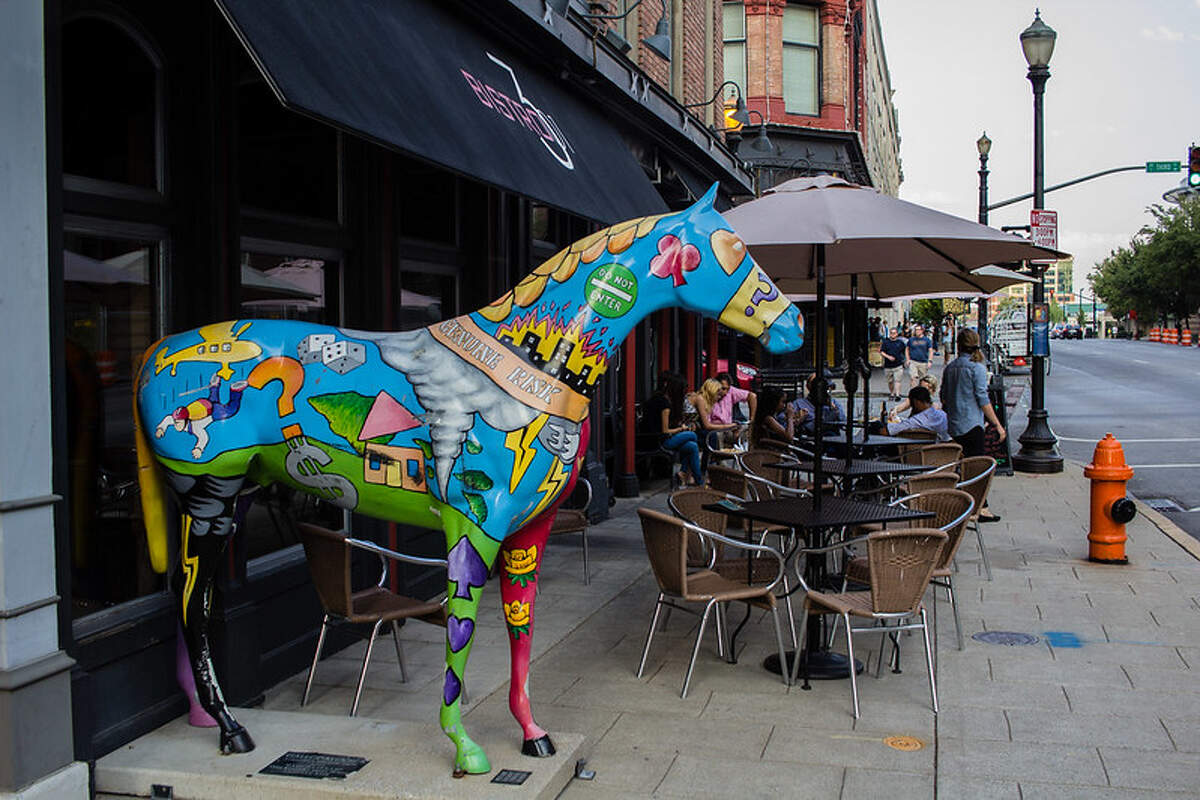 There weren't any surprises in the primary race for Louisville's mayor this week. Craig Greenberg won on the Democratic side and Bill Dieruf won for the Republicans. Power Poll members predict that gun violence and racial equity will be the most influential issues in the November election, although several also noted that it's hard to pick just one dynamic.
Fifty-two percent of Power Poll respondents said gun violence will be the most influential factor in the fall election for mayor. Racial equity came in second at 16%. Jobs and the economy came in third at 10% and police accountability got 8% of the overall vote. Only 4% of respondents thought Jefferson County Public Schools would have the most impact on voters.
Police accountability may take on a higher profile in the mayoral race after two new reports from VICE News. VICE published the hour-long reports on the Louisville Police Department this week. Roberto Aram Ferdman, a VICE reporter, tweeted that he and other reporters have been investigating the city's police department for two years. The investigation split into two focus areas; sexual misconduct and what Ferdman describes as "largely unchecked abuses within the LMPD's narcotics unit."
The first report aired Wednesday and focused on sexual misconduct. The reporters reviewed internal documents going back decades and interviewed women who claimed officers traded sex acts for leniency with parole violations and other legal troubles. Ferdman said the VICE team concluded that, "By not thoroughly investigating initial complaints, LMPD allowed problem officers to continue acting unchecked and in some cases to victimize more women."
Both Dieruf and Greenberg have plans for addressing gun violence and police reform. Dieruf is currently the mayor of Jeffersontown and has said he would bring the Jeffersontown Police Chief Rick Sanders with him to City Hall, if he wins in November. He also told WFPL in a candidate questionnaire that he will focus on community-oriented policing and hiring more officers. He also said he would expand the Angel Program, which helps people with substance use disorders get treatment instead of charging the individual with a crime.
In January, Greenberg released a four-point plan to address violent crime in Louisville, The plan includes filling vacancies on LMPD, expanding the city's Group Violence Intervention program, addressing the root cause of crime and creating a community ambassador corps to clean up neighborhoods. In his responses to the candidate questionnaire, Greenberg said he also wants to create an LMPD community service academy as a paid part of officer training. He also supports community policing.
In the Tuesday election, voter turnout was low in Louisville and across the state at 20% and 19%, respectively.
Cameron complicates the race for Beshear
Louisville Power Poll voters see Attorney General Daniel Cameron as a significant threat to Gov. Andy Beshear's re-election bid. Seventy percent said Cameron's decision to run for the Republican nomination represent a medium to high risk. Only 28% said the new candidate poses low to no risk.
If Cameron wins the Republican nomination, voters will choose between two distinctly different candidates. Beshear established broad public health measures in response to the coronavirus pandemic and recently vetoed a bill restricting access to abortion. Cameron takes the opposite view on both topics.
In March, Cameron took over the defense of one of Kentucky's restrictive abortion laws, which Beshear had declined to defend after a federal judge found the law unconstitutional. The Kentucky legislature passed the law the 2018 to band the use of a surgical abortion procedure often used in the second trimester. The law was passed while Gov. Matt Bevin was in office. Cameron lists restricting abortion rights as a big part of his platform. When he worked for McConnell, Cameron was part of the Supreme Court confirmation process for Justice Neil Gorsuch. Cameron also supported a lawsuit that opposed the Biden Adminstration's "unconstitutional vaccine mandates for private businesses."
The Herald Leader reported in late April that the current governor has raised almost $2.4 million for his re-election campaign. Beshear also has a 59% approval rate among Kentucky voters, according to a Morning Consult poll from the first quarter of this year. Joe Gerth predicted last fall, before Cameron even joined the race, that Beshear may have a tough time winning a second term, despite this high rating and record low unemployment. As Steve Voss, a political scientist at the University of Kentucky, said in Gerth's Courier Journal column, the big challenge for Beshear is that "voters care more about ideology than past performance."
Cameron will have to beat Ryan Quarles, the state's commissioner of agriculture, and Mike Harmon, the state's auditor of public accounts, to face Beshear in the general election in 2023.
Derby traditions held true this year
Most people stuck with their usual plans on the first Saturday in May this year, whether that was staying home, celebrating with friends or going to the track (that last option was the least popular one in this month's poll). Among the 24% who did something new this year on Derby Day, staying home was the most common choice.
Forecastle is the next big event on Louisville's festival calendar. The music fest was canceled in 2020 and 2021 due to the pandemic. In 2019, there were about 65,000 people at the event. The three-day festival brought in $5 million for the Louisville economy, according to Louisville Tourism. There are still plenty of tickets available for the festival which starts on Friday, May 27.
Doug Bennett, executive vice president at Louisville Tourism, said that Derby was exceptional this year for his industry with rate and city occupance above 2019 levels.
Photo by Two Branches Photography via Flickr
Power Poll Members: Do you have a friend or colleague who should be on Power Poll? Please invite them to join!
About Power Poll: Power Poll asks questions of the most powerful, influential people in U.S. cities. It is not a scientific survey. But because the people responding to the surveys comprise the leadership structure of their cities, the results afford a fascinating glimpse into the thoughts, opinions, and beliefs of those in a position to make change. Power Poll is distinctly nonpartisan.