Deaths in Louisville's jail
Power Poll voters had strong opinions on the Louisville Metro Department of Corrections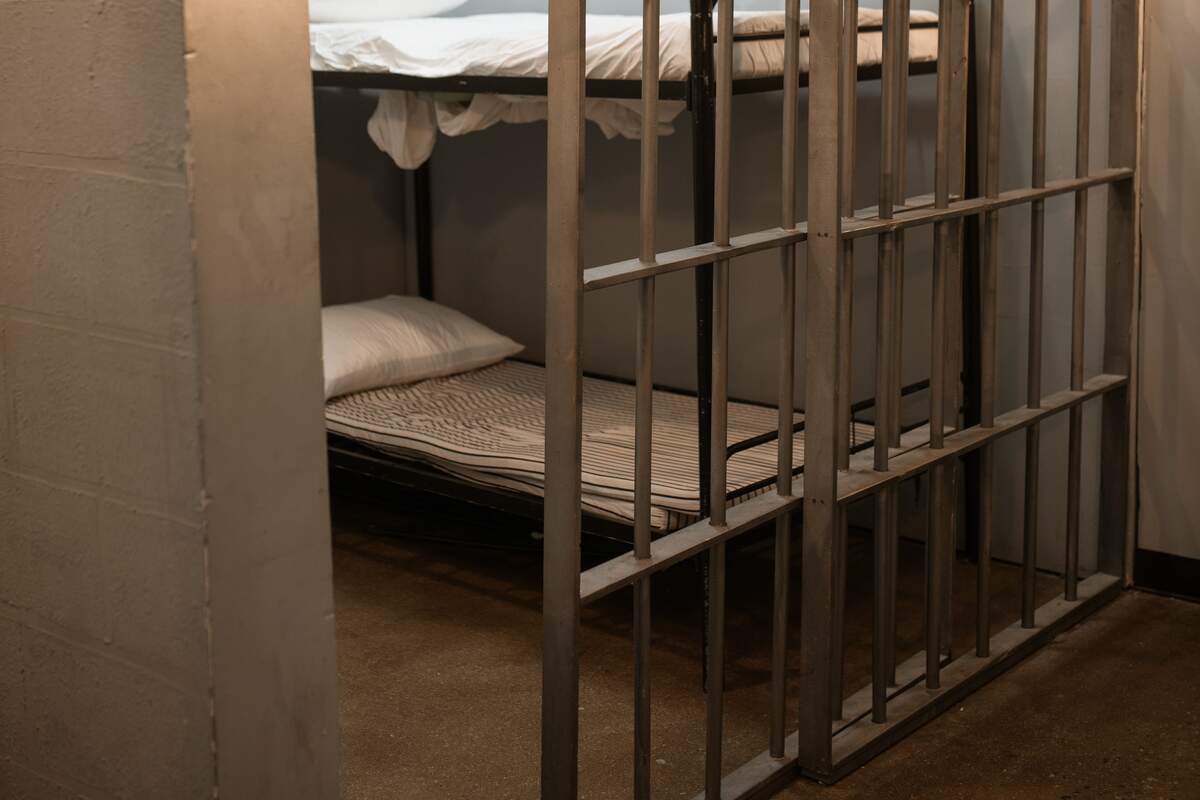 Louisville's jail has been a hot topic of discussion in recent years for a very sad reason: in-custody deaths.
There have been 14 deaths in Louisville's jail since May 2021, and local activists are starting to speak up about it, hoping Mayor Craig Greenberg will do something to help.
The Department of Justice's Bureau of Justice Statistics' most recent report on jail deaths was published in 2019, but it said that deaths in jail are on the rise.
In 2019, there were 1,200 deaths in local jails, a more than 5% increase from 2018 (1,138 deaths).
The local jail mortality rate in 2019 was 167 deaths per 100,000 inmates, up 11% from 2000 (151 per 100,000).
At 49 deaths per 100,000 inmates, suicide was the leading single cause of death for jail inmates in 2019.
The 184 deaths in local jails due to drug or alcohol intoxication in 2019 was the highest recorded in the 20 years that the Bureau of Justice Statistics has collected mortality data, up slightly from 180 in 2018.
The ACLU of Kentucky is joining the fight to prevent jail deaths, and in December 2022 published a list of the names of those who have died since May 2021.
"When the government chooses to incarcerate a person, it also takes on the responsibility of caring for them. These 12 Kentuckians – moms, dads, siblings, colleagues, neighbors – were given detention, not a death sentence," the ACLU said on its website.
"Today, we say their names, grieve this loss, and renew our commitment to keep going.
David Dahms, May 2021
Kenneth Hall, November 2021
Stephanie Dunbar, December 2021
Rickitta Smith, December 2021
Gary Wetherill, January 2022
Keith Smith, January 2022
Lesley Starnes, February 2022
Moman Anderson, March 2022
Barry Williams, March 2022
Norman Sheckles, July 2022
Thomas Bradshaw, August 2022
Buddy Stevens, September 2022
Bashar Ghazawi, October 2022"
Since then, one more has died in Louisville's Jail.
Ishmail Puckett died Jan. 10, 2023
"It was unacceptable when it was three, four, five, six, seven and now we've lost eight of our neighbors and community members," said Amber Duke, executive director of the ACLU of Kentucky in March 2022 to WHAS11. "How many more must die before someone decides we need to interrupt business as usual and take action?"
How can the jail deaths be stopped?
We asked Power Poll members to weigh in on how to stop the deaths at Louisville's jail. To our first question: "How do you think the City of Louisville and Mayor Craig Greenberg should address the recent increase in deaths at the jail?" Members overwhelmingly responded "All of the above" (52%). In second place (18%, a tie) was "implement mental health screenings and interventions" and "hire more staff to monitor inmates." In third place (6%) was "implement more thorough health screenings," and 2% said "other."
Helen Deines, retired professor and social activist at Spalding University, said "The jail deaths contribute to the sense of hopelessness and indignity that must be faced if violence is to decrease in Louisville."
While 2% said they would like to see the jail leadership replaced, the city has recently replaced the director.
Former director Dwayne Clark retired in April amid two "no-confidence" votes and growing calls for his resignation, according to an investigative article by Jonathan Bullington of the Courier Journal published Oct. 13 and updated Jan. 23, 2023. Clark was replaced by Jerry Collins. Bullington's piece outlined ongoing harassment and bullying issues at the jail, and noted that since Collins' takeover, the exodus of officers has slowed significantly.
Several inmates died by suicide while in custody. Collins is now partnering with community organizations to give inmates better access to resources. "We're bringing a lot of smart people in," Collins told WDRB Jan. 13. "We're collaborating with the community. The health department has been great partners with us and we've got some projects going forward with them on harm reduction."
Our second question: "Many are calling for Louisville to do away with cash bail so that fewer people will be stuck in jail with no ability to pay. Cash bail disproportionately affects the poor and unhoused. Do you think Louisville should do away with cash bail?" was met with a strong response. Forty-eight percent said yes, while 38% said no. The maybes were 15%.
"This can't be happening. It should not be happening and it's a public responsibility to make sure that people's lives are not violated or ignored in our public facilities," said Phil Lloyd-Sidle with the Buddhist Justice Collective in January to WHAS11.
"Most of the folks in this jail and jails around the country are there because they have been charged with a crime. Most of them have not been convicted. They stay in there, most of them because they cannot afford the bail," said Sonja DeVries, an activist for Showing Up for Racial Justice, to WHAS11. "Poverty has become a death sentence for all of these people, all of these names and it goes beyond these names, it's been going on for years."
We asked: "It was reported by WDRB last week that the jail was short 65 officers. What do you think should be done to address this staffing shortage?It was reported by WDRB last week that the jail was short 65 officers. What do you think should be done to address this staffing shortage?"
Options included: stronger recruiting efforts; higher pay for officers; better benefits; better training for officers and management; stronger technology solutions; all of the above; and other.
Seventy-six percent said all of the above, while 10 percent only said higher pay for officers. Five percent want better technology, while 2% said "other."
Open-ended question
Poll respondents were very keen to answer our final question: "What are your thoughts on the ongoing issues at the Louisville jail? Please let us know why you think people are dying, and/or what solutions or ideas you have. We'd love to hear your thoughts."
Here are some of the answers:
It's a combination of things. They don't have enough people and the ones they have are under paid and under trained. They need a culture shift to correct things.
Get back to the core. Shore up people, programs and facilities before we invest in more failed initiatives.
I think the deaths are a direct result of short staffing, non-engaged officers, over-crowding, and the mental health and stability of the population being jailed. All of these are fixable with the proper leadership and staff in place. It appears as if the officers remaining do not have the skill sets and coverage they need to successfully identify, segregate, and monitor the individuals. There should be criminal charges brought up against the leadership of the jail for allowing this to happen on their watch.
Admittedly not informed enough to know all the factors involved or best path forward. Obviously, it needs to be addressed and welcome the mayor's thoughts and plans for action.
I really can't describe the cause of issues in the jail. With regard to cash bail, while it's not the tool for every offense, I think dropping it entirely doesn't make sense.
Staff levels. Poor pay and suspect leadership are all areas of concern. Spend more dollars to train, recruit, and retain needed staff
Is this a situation affecting numerous city jails? What solutions are explored? The bail situation bothers me because it is discriminatory, basically affects the poorer part of the population and leads to crowded jails.
I have frequently read that illegal drugs are rampantly available to inmates. This has to stop as it may be behind some of the deaths.
I believe the recently appointed new leadership is making some positive changes and needs time to allow those to become effective.
All forms of payment should be offered and accepted for bail. I think they need to actually give people in jail mental health services and hire officers and jail staff that don't treat people in jail cruel.
I'd start with coming to an understanding of why so many people are jailed.
Understaffing combined with out dated methods focused on traditional incarceration rather than solution based model.
These are hard jobs, the community needs to support those that protect us. No one is going to rush to these jobs so automation and focus on mental health of both officers and inmates would be my vote.
Cash bail should still be required for those being held for violent offenses.
The current jail is an outdated model - has very poor sight lines, labor intense to monitor inmates. Need a new modern facility to serve the inmates, staff and community.
I must admit I have not followed this story very closely (or really at all). I am sure there is no easy answer for these issues and it will probably take some combination of the ideas outlined in some of the Questions to make progress on this issue.
I really think that most people who are arrested are not thought to have value in the community. So if they die…no big deal
Better screening of inmates, better monitoring by more officers who are paid better and are better trained to keep drugs out of jails
Under staffed and not following best practices
We need to support the officers. Trying to get rid of them is the problem. The monuments from our history should stay not tear down our old history to put up something new. The plaque downtown was a slap in the face to our officers.
The only way we will ever get people back to work is to stop long unemployment payments. Know one should be out of work right now. It's called using the system.
The prison industrial complex is real and is steeped in racism. We have got to re-envision what it looks like to build a safe community and incorporate restorative justice into our practices for both nonviolent and violent offenders. The days of "crime and punishment" are over and we have missed the first few trains to get with the times.
Something's rotten in Denmark, or more accurately at 6th and Liberty. A thorough overhaul of operations seems called for.
I think this is a very complex issue that doesn't have a simple solution, like hiring more people. I do think evaluating mental health and have officers better trained to deal with mental health issues, or having dedicated mental health staff, will be key.
Lack of oversight of inmates, including screening for mental and physical health. Lack of proper training for officers.
Better screenings for incoming drugs!
This is not a one-cause issue. The jail is/has been a dumping ground for mentally ill/addicted poor people. Failures of other systems end up at the jail. Correctional staff are not equipped to identify or manage these folks' crises. The jail contracts for minimal medical services. I'd urge Metro Government to hire someone like attorney Greg Beltzley who is an inmate rights advocate as a consultant to give them an outsiders perspective on serious improvements.
More mental health services. Raising money to construct a state of the art facility. Hospitals locally are going gang busters with renovating and constructing modern facilities that are attracting more doctors and making Louisville at last one of the better places to be sick in.
We can't address a staffing shortage without also addressing a jail overpopulation. Policing needs to be examined as part of this, including who gets arrested, for what reasons/offenses, and if other interventions if funded would lead to better outcomes for everyone.
If a judge, following a hearing at which the defendant is represented by counsel, deems a defendant a danger to others, they should be detained pending trial. If the defendant is not deemed a danger to others they should be released without cash bail pending trial. Tonight there was a story on WAVE3 about a person for whom a bail project posted a $10,000 cash bond and is now under arrest for a gang shootout. He should be detained.
Several years ago I had a chance to tour the Louisville jail as part of a Leadership Louisville program and was impressed with the drug rehab program for women. I recommend keeping and investing in this type of health care program that has demonstrated success in reducing recidivism.
While the jail was crowded, the spaces appeared clean and there was not a staff shortage at the time. To address the current staff shortage, continue recruiting, offer sign-on incentives, invest in training, and offer flex scheduling where possible.
Unfortunately, the problem would be better served had Louisville voted for Bill Dieruf. I think that Louisville will be run in the same inefficient way that it has been for the past 12 years...
While I don't completely understand the situation, my heart breaks over the deaths. Clearly, we need very strong leadership. And that leadership needs to be listened to, and empowered to do their job correctly. I am certain there are similar sized jails around the country experiencing less challenges than we are. Empowering our leader to implement best practices, and to give them the funding and authority to move quickly, should be paramount. Our jail should be used as the first steppingstone to restore these individuals…not see them die.
The issues that people come to jail with need to be identified at the beginning of the process.
About Power Poll: Power Poll asks questions of the most powerful, influential people in U.S. cities. It is not a scientific survey. But because the people responding to the surveys comprise the leadership structure of their cities, the results afford a fascinating glimpse into the thoughts, opinions, and beliefs of those in a position to make change. Power Poll is distinctly nonpartisan.