September 20, 2019 6:00am
Bernheim Arboretum and Research Forest
Power Poll participants respond to possible developments involving the historic forest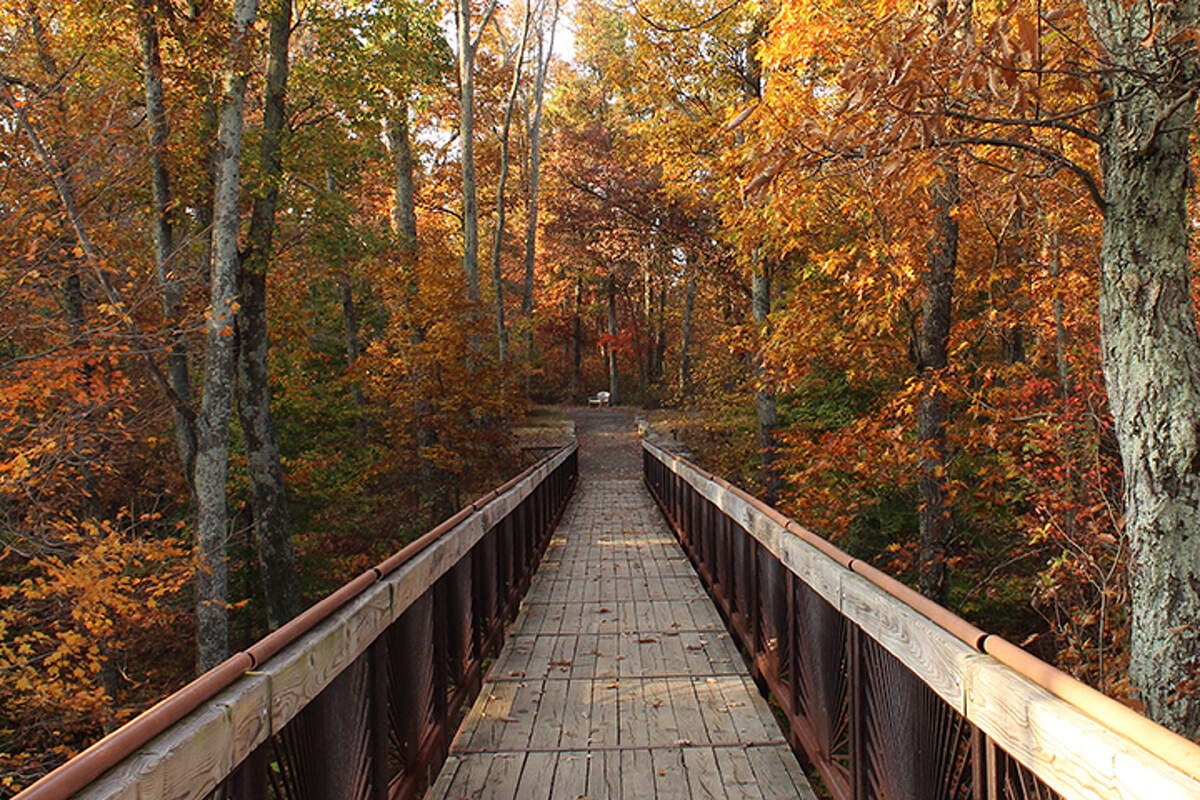 Like campaign harbingers, the yellow yard signs can be spotted throughout Louisville: Save Bernheim Forest, they read, forestunderthreat.com
There, at that site and others dedicated to the issue, area residents find a summary of possible developments to Bernheim, as well as calls to action to protect it from a proposed pipeline by Louisville Gas & Electric, and a proposed interstate connector to bypass Louisville, both of which would cut through some of the 16,000 acres of the largest privately held natural area in the United States, east of the Mississippi River. Legal documents are available for perusal, petitions are at the ready, and news stories about the conflict are a click away.
The means to check out the details may be 21st century, but the conflict is as old as time:
What are we willing to forego, or sacrifice, in the name of growth, development, and human expansion?
Given the storied presence and heritage of Bernheim in the Louisville area, as well as the growth of counties in which the forest is located, we asked Power Poll members what they knew of all this.
Twenty-five percent of the 267 members polled answered this month's questions, which sought to gauge how much information they had on the important plans and decisions being made regarding a unique feature in our area, how they stood on even the idea of compromising the forest for development, and whether they thought a balance could be struck regarding environmental protection of this precious parcel and the need to accommodate more human beings and their needs.
Members were about evenly split between saying they knew everything they needed to know about the conflict, and needing to know more. It's clear that sort of public education effort, among all parties, needs to be continued or undertaken. Advocates for the forest currently are offering "road show" appearances to fill in some blanks.
Most respondents also said they are very or somewhat concerned about the threats to the forest; they consider it an irreplaceable part of the community which should be preserved. Likewise, most of those who answered the poll questions felt that growth is not more important than saving and preserving Bernheim.
At the same time, most of the respondents also said they felt the needs of preserving the forest could be met along with meeting the needs of growing communities, and that all involved should act in good faith and be transparent in their efforts. A look at the legal documents involved in the conflict will guide you to where LG&E and the Public Service Commission are alleged to have fallen short of that. The majority of Power Poll respondents believe common ground can be found if everyone works together, openly and in concert, in finding solutions.
Perhaps revisiting the person of Isaac Bernheim, an immigrant who came to the U.S. with little to no money, is a good starting point.
He became a successful whiskey brewer and amassed a fortune here, bought land that had been stripped for ore, and made it a gift to his adopted country's people. He wanted his neighbors to reconnect with nature, and for this natural site to be a home for the arts, too. He also wanted it to be for everyone, regardless of station in life or color of skin. And so it has been for nearly 100 years.
Today, hundreds of thousands of people visit Bernheim, which also is home to more than 50 species of mammals, each year. The land formerly stripped — in the name of growth and development — now is a diverse habitat of woodlands, wetlands, and grasslands.
A visit to this thriving oasis of nature, just 25 miles from our thriving urban center, is worth your time and effort, especially in the name of your own research — and in the name of reconnecting with Mr. Bernheim's wish for us to reconnect with nature. His gift ensured that we can.
The yellow yard signs urging us to "Save Bernheim Forest" are the color of caution lights. So are some of the results of this month's Power Poll, with others veering into red, full-stop territory.
Power Poll Members: Do you have a friend or colleague who should be on Power Poll? Please invite them to join!
About Power Poll: Power Poll asks questions of the most powerful, influential people in U.S. cities. It is not a scientific survey. But because the people responding to the surveys comprise the leadership structure of their cities, the results afford a fascinating glimpse into the thoughts, opinions, and beliefs of those in a position to make change. Power Poll is distinctly nonpartisan.