August 2021 Louisville Power Poll
How Louisville Power Pollers feel about Sen. Rand Paul and how he represents Kentucky and Kentuckians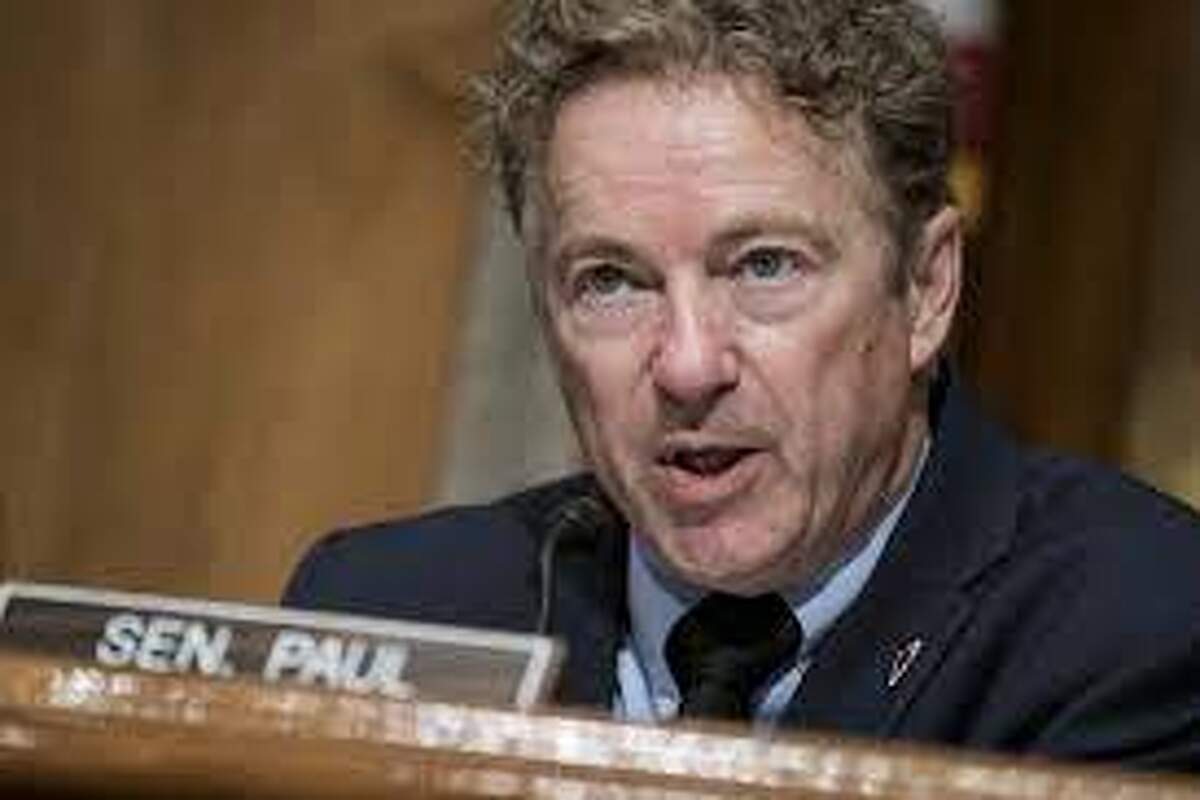 And we didn't even get to the stock issue.
That didn't stop 47 percent of the 101 Power Pollers eligible to vote in the latest Louisville survey to weigh in on Sen. Rand Paul, who had gathered plenty of recent headlines — if not plaudits — already.
A story that was breaking as the poll was being put together last week involved a stock purchase by the senator's wife, a Covid-19 treatment, and a compulsory stock trade/financial report filed 14 months late. I didn't think enough details were known at the time to ask a question about it. In any case, the story would have been a real doozy for any other national pol — but it was just another day in the life of the outlier career of Kentucky's junior senator, where the oxygen for more headlines can be thin given ...
... his verbal cage matches with Dr. Anthony Fauci ...
... the senator's screeds regarding masks and mask mandates ...
... his YouTube suspension for spreading misinformation about masks and their effectiveness against Covid-19 ...
... his refusal to be vaccinated for Covid-19, saying his early bout with the virus protects him from further infection ...
Not for nothing did Time magazine once call Sen. Paul the most interesting man in politics on its cover.
I also threw in a question about his vote against the infrastructure bill, which is supposed to bring $5 billion to the state he represents. That seems pretty important; According to Newsweek magazine, Kentucky has more than 1,000 bridges that are structurally deficient, so the money could come in handy. FWIW, Kentucky's other senator, fellow Republican Mitch McConnell, supported the infrastructure bill and also is publicly supportive of vaccines, which shouldn't be newsworthy but these days is, given his fellow senator's stances and statements.
And of course Sen. Paul, warrior for liberty and freedom, also is publicly in favor of imposing term limits on voters in the form of a constitutional amendment calling for three terms for congressional representatives, and two for senators. And, yes, sportsfans, Sen. Paul is running for, yes again, his very own THIRD term in the Senate in 2022, with no sense of irony, satire or embarrassment. See his signed pledge here.
All of which makes perfect sense about someone, in this case a physician, (ophthalmologist) who ...
— formed his own certification board presided over by family members when he disagreed with the national board.
— and, once banned by YouTube, started posting his videos on a website created earlier this month which borrows the image of its logo from a tree in his parents' front yard (Dad is Ron Paul, former Texas congressman for two different districts). The slim list of "users" on Liberty Tree includes Rep. Kat Cammack, Rep. Thomas Massie, Sen. Mike Lee, Kelley Paul (political consultant, writer, and the senator's spouse) and the senator.
Per The Courier-Journal, before a lot of this activity, Sen. Paul was in good shape for re-election. A Mason-Dixon poll in February 2021 showed 53 percent of Kentuckians polled said they approved of his job performance and 47 percent said they'd vote for another term for him if the election were held then. On the other hand, 41 percent said they'd vote to replace him with a Democrat and 12 percent were undecided.
What do you think of all this? Is it "interesting"? Is it good for Kentucky, Kentuckians and Kentucky's image and standing?
Let's go to the survey's questions and your responses:
In your mind, are Sen. Paul's positions on [these] public health and public safety and transportation issues responsible positions for a U.S. senator? (See the graphic for the longer question.)
— 87 percent said no
— 11 percent yes
— 2 percent don't know
Do you think Sen. Paul cares about Kentuckians as he goes about his business in office?
— 58 percent said no
— 23 percent yes
— 19 percent don't know
Do you think these recent actions by Sen. Paul accurately reflect the beliefs of Kentucky's majority?
— 43 percent said no
— 43 percent said a mixed bag
— 11 percent yes
— 4 percent don't know
Do you think the recent events/actions described in question 1 help or hurt Sen. Paul's his bid for re-election?
— 43 percent said make no difference
— 36 percent said hurt
— 11 percent said help
— 11 percent don't know
Let's go to your comments:
Joyce Bridge: "Sorry. Not being a native Kentuckian I have a difficult time understanding how so many intelligent people can believe someone so out of touch with reality. We all have opinions in both parties but they usually represent two sides of an issue with some facts and ideas. Sen. Paul misses in both counts."
Nat Irvin: "Paul's comments reflect those of a Victorian physician whose only cure for the ailing were quack cures coupled with little primitive understanding of how disease actually spread. The miasmatic senator will be regarded with appropriate disdain and scoriation as time passes."
Bill Weyland: "Pre-Covid, I visited Washington several times to lobby our representatives with regard to preservation, affordable housing, and arts education, issues that are important to me. In the Senate office buildings every Senate office has open doors except one — the office that belongs to Rand Paul. His office door is closed and has a small sign with a phone number. When you call the number a staffer cracks the door open, requests that you give her any materials which you would like the office to review, takes the information and closes the door. To me, the message of the closed door is clear: Rand Paul and his staff believe that they are too important to waste time meeting and understanding the passions that drive their constituents."
Dot Ridings: "I am deeply disappointed in Rand Paul's comments and believe they will do much harm to Kentuckians."
Until next time, be safe. Get the shots if you haven't; urge your friends and family to do so if they haven't. Wear your mask.
Power Poll Members: Do you have a friend or colleague who should be on Power Poll? Please invite them to join!
About Power Poll: Power Poll asks questions of the most powerful, influential people in U.S. cities. It is not a scientific survey. But because the people responding to the surveys comprise the leadership structure of their cities, the results afford a fascinating glimpse into the thoughts, opinions, and beliefs of those in a position to make change. Power Poll is distinctly nonpartisan.
Corporate Sponsor
We thank the following organizations for their support of Power Poll. Learn more about becoming a sponsor here.