Another presidential impeachment, another Power Poll
What you thought of Kentucky's senators and the second impeachment of former President Donald Trump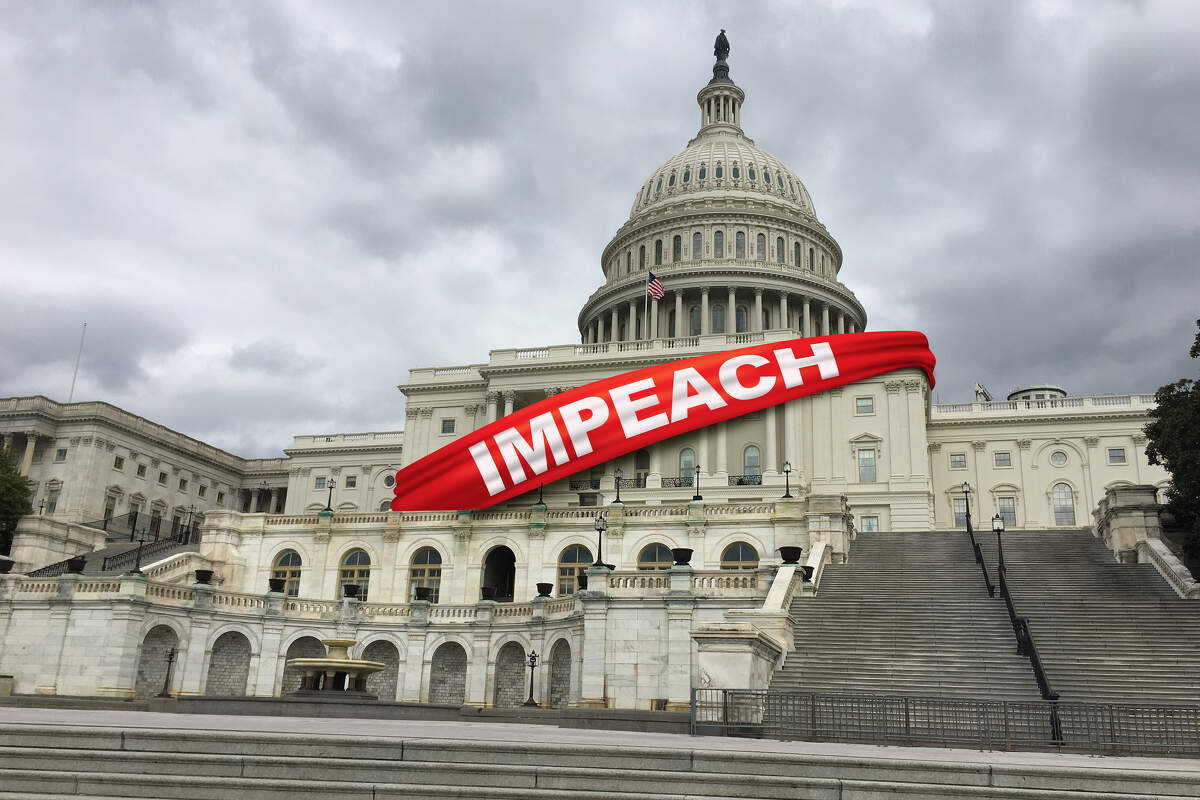 A year ago, after what became former President Donald Trump's FIRST impeachment and trial, Power Poll checked in with Louisville members to gauge how you thought your neighbor, then Senate Majority Leader Mitch McConnell, had done with the Senate portion of that exercise.
In a nutshell, 73 percent of those who responded in February 2020 did not approve of McConnell's handling of the Senate trial (no witnesses, no new documents). The same percentage did not plan to vote for him when he ran for re-election (he bested his Democratic opponent by almost 20 percentage points last November with this 57.8 percent victory). And 78 percent did not approve of Kentucky junior Sen. Rand Paul's attempt to reveal a whistleblower's name during that trial.
A year later, in February 2021, with a SECOND (and history making) impeachment of Trump in the rearview, we thought it would be interesting, if not prudent, to check in again.
This time, almost as last time, we wanted to gauge how respondents think now-Senate Minority Leader McConnell navigated the rough waters going into and coming out of this unprecedented action against someone who was both a president (when the House voted to impeach) and a former president (which is what Trump was when the Senate convened the trial).
McConnell pretty much engineered his two-mints-in-one status for Trump. Kentucky's senior senator condemned the violent riot at the Capitol on Jan. 6 but didn't schedule the trial until after Trump left office, a feat of procedural and political gymnastics that allowed McConnell to both blame Trump in no uncertain terms for the violence while also voting not to convict the former president because ... well, too late, according to McConnell. Even the East German judges would have been impressed with the expertise needed to stick that landing.
On Feb. 13, the Senate acquitted Trump for the second time, this time by 57-43, an historically bipartisan vote but still well shy of the two-thirds needed for a conviction.
In the days since, both McConnell and Trump have issued blistering assessments of each other, underscoring an identity-crisis schism in a Republican Party that lost the White House and the Senate under Trump but whose members still revere the voter-spurned commander-in-chief. As many politicians do, McConnell and Trump accommodated and used each other to enable the furthering of mutual goals (see the "in happier times" photo from 2019 accompanying this piece), until the mutual flamed out and blew away. That's the dust-up that's going on now. Wear your safety goggles.
Lest we forget, we don't want to leave out Sen. Paul, who distinguished himself on the Senate floor this time by not wearing a mask in the middle of a pandemic and among fellow senators whose average age is 62 years old.
Per CNN: "As for senators, mask-wearing as usual is not mandatory in the Senate. But almost all senators and staffers have complied with the Centers for Disease Control and Prevention's guidance to wear masks during the pandemic on the Senate floor and around the US Capitol office complex, with the exception of Republican Sen. Rand Paul.
"The Kentucky senator is often seen maskless around the Capitol and on the floor, arguing he's immune after having Covid early last year. It's still unclear if those who have had coronavirus remain immune to the virus. Other senators, however, who have had coronavirus and/or been vaccinated for the disease still wear masks."
And — Paul is a doctor.
So, what did you say about all this, this time?
In this year-later Power Poll, 59 of 133 people responded, a 44.36 response rate. As it was last time, your judgment of the junior senator was much harsher than that of the senior senator, but it also appears that McConnell's feints and sleights also bought him some confusion and/or goodwill from some of his constituents.
What best describes your overall reaction to Sen. Mitch McConnell's statements, positions and behavior throughout the impeachment process?
Almost half — 48 percent — strongly disapproved, while 25 percent somewhat disapproved. 20 percent somewhat approved, 5 percent strongly approved and 2 percent, undecided.
What best describes your overall reaction to Sen. Rand Paul's statements, positions and behavior throughout the impeachment process?
80 percent strongly disapproved, 10 percent strongly approved, 7 percent somewhat disapproved and 3 percent somewhat approved. No undecideds in Paul territory.
How did the statements, positions and behavior of Sens. McConnell and Paul throughout the impeachment proceedings impact what people think of Kentucky and Kentuckians?
More than half — 53 percent — said the senators hurt what people think of us. 20 percent said no impact, 17 percent said somewhat hurt, 9 percent said somewhat helped and 2 percent said helped.
A recent Mason-Dixon Poll of 625 registered Kentucky voters shows that 51 percent of those surveyed opposed convicting former President Donald Trump in this second Senate trial, 41 percent supported his conviction, and 8 percent were undecided. What do you think?
83 percent of participating Louisville Power Pollers said convict, 15 percent said acquit, and 2 percent were undecided.
As usual, some thoughtful comments about this month's subject matter:
Nina Bonnie — "Jan. 6 will go down in history as either a wakeup call to realize the fragility of democracy and the need to protect it, OR the beginning of democracy's slide into tyranny!"
Helen Deines — "What a challenging time for our country. Each of us can make a difference by reaching out and listening to those whose thoughts are different from ours. Build connections even when unity is beyond our vision. All our leadership is crucial."
Joyce Bridge — "Too little, too late, but better than nothing, Sen. McConnell. Let's see how you do from here on. You have approximately six years to show your real thoughts and motives. Do you revert (return) to the decent human being I hear people talk about when you started out, or stay the course of anything for power? Remember, you will have to face your God one day just like the rest of us. You cannot live forever."
Truly, we hope this is the last impeachment Power Poll we conduct, but with Trump already making noises about running in 2024, you never know.
Until next time, stay warm, stay distanced, stay masked, wash those hands and sign up for the vaccination when it's your turn.
Power Poll Members: Do you have a friend or colleague who should be on Power Poll? Please invite them to join!
About Power Poll: Power Poll asks questions of the most powerful, influential people in U.S. cities. It is not a scientific survey. But because the people responding to the surveys comprise the leadership structure of their cities, the results afford a fascinating glimpse into the thoughts, opinions, and beliefs of those in a position to make change. Power Poll is distinctly nonpartisan.