Warren leads, Buttigieg surges in Iowa Power Poll
"Fluid" is a word frequently used to describe the 2020 Iowa caucus race – with good reason.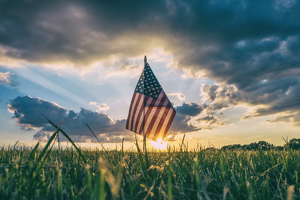 For the second month in a row, Massachusetts Sen. Elizabeth Warren topped the field of Democratic contenders for the 2020 nomination. However, the share of Iowa political insiders who predict her to win the Feb. 3 caucuses fell from 54 percent in October to 40 percent in the Iowa Power Poll conducted this week.
South Bend Mayor Pete Buttigieg moved into the races' so-called top tier by matching Warren's 14-point drop with 14-point jump to 16 percent of the insiders naming him as likely winner of the first-in-the-nation precinct caucuses. Each was named by 27 percent when survey respondents were asked who would finish second.
Based on 29 percent of the Iowa Power Poll respondents saying he's most likely to finish atop the caucus field, former Vice President Joe Biden would get one of the proverbial three tickets out of Iowa. Nineteen percent said he will finish second and 18 percent forecast a third-place finish for Biden.
For the past six months, the Iowa Power Poll has been asking Iowa political observers not who they want to win, but who they think will win. Plans are to survey once a month until the caucuses.
The Iowa Power Poll is not a scientific poll. Instead, it is a fascinating glimpse into what Iowa's political leadership class thinks about the 2020 Democratic caucus. The Iowa Political Power Poll member list is composed of 1,594 party activists, media figures, political consultants and elected officials at the city, county, state and federal levels. It includes both Republicans and Democrats. This month the response rate was 10.29 percent.
Four percent of those voting in the sixth Iowa Power Poll tabbed Minnesota Sen. Amy Klobuchar as the potential winner. No other candidate, including Vermont Sen. Bernie Sanders, had more than 1 percent.
Despite Sanders' strong caucus performance four years ago – he finished less than 1 percentage point behind Hillary Clinton, the political insiders continue to be doubtful of a repeat performance in 2020. Only 8 percent projected him as the winner in June and he's been at 1 percent since September. Ten percent see him taking second and 16 percent predict a third-place finish.
The political insiders' observations also reaffirm the accepted caucus truth that to do well in Iowa a candidate has to have a strong ground game. Since the inaugural Iowa Power Poll in June, Warren's ground game has been rated as the best in Iowa. This month, 48 percent of the insiders called her campaign organization, which is one of the largest in Iowa, the strongest.
With less than 90 days until the caucuses, the intensity of the campaign has heated up. Candidates have been adding to their staffs and opening field offices across Iowa. In some cases – notably California Sen. Kamala Harris and former secretary of Housing and Urban Development Julian Castro, they are laying off staff elsewhere and concentrating their resources in Iowa.
In Buttigieg's case, ramping up his Iowa operation appears to have paid off. It hasn't gone unnoticed by the political insiders as the percentage of those who saw his ground game as the strongest increased from 6 percent in October to 20 percent this month.