Biden again seen as most likely to win Iowa first-in-the-nation caucuses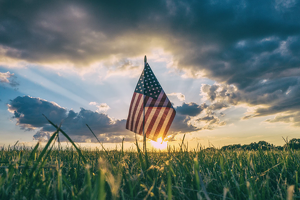 Joe Biden is back on top.
The former vice president is seen by 33 percent of Iowa political insiders as the candidate most likely to win Iowa's first-in-the-nation precinct caucuses, according to the Iowa Power Poll. The poll was in the field in the days after Biden's eight-day, 18-county No Malarkey bus tour of mostly rural and small town Iowa.
Biden led the poll from June to October when he fell behind Massachusetts Sen. Elizabeth Warren, who this month is seen by 18 percent of the sample as the likely caucus winner.
South Bend Mayor Pete Buttigieg moved into second place with 29 percent of the insiders predicting he will win when Democrats gather Feb. 3, 2020 to make known their preference for their party's 2020 presidential nominee.
The Iowa Power Poll is not a scientific poll. Since June, it has been providing a fascinating glimpse into what Iowa's political leadership class thinks about the 2020 Democratic caucus by asking not whom they want to win, but who they think will win. The Iowa Political Power Poll member list is composed of 1,578 party activists, media figures, political consultants and elected officials at the city, county, state and federal levels. It includes both Republicans and Democrats. This month the response rate was 10 percent. Another poll is planned before the precinct caucuses Feb. 3, 2020.
The share of them who see Vermont Sen. Bernie Sanders winning ticked upward to just 5 percent -- his best Iowa Power Poll finish since June.
Time spent in Iowa may be paying off for the neighbor from the north – Minnesota Sen. Amy Klobuchar. The percentage projecting her to come out on top caucus night climbed to 8 percent.
Rounding out the first-place predictions were Cory Booker (3 percent) with Tulsi Gabbard and newcomers Michael Bloomberg and Deval Patrick all at 1 percent. No one projected Julian Castro, John Delaney, Tom Steyer, Andrew Yang or Michael Bennet to win.
Since June, the insiders have seen Warren as having the best on-the-ground campaign organization. This month 37 percent called her organization the best in the Iowa. Buttigieg's organization was seen as best by nearly 29 percent. No one else was in double digits.
The Iowa Power Poll also asks the political insiders who they think will finish second and third. That's relevant because if a candidate doesn't have the support of at least 15 percent of those caucusing in a precinct they either can join another candidate's preference group or be counted as "uncommitted."
Buttigieg is seen by 30 percent as most likely to finish second followed by Warren (24 percent), Biden (21 percent) and Sanders (11 percent).
Biden (21 percent) edged Buttigieg and Warren (both 20 percent) followed by Sanders (15 percent) and Klobuchar (11 percent) as most likely to finish third.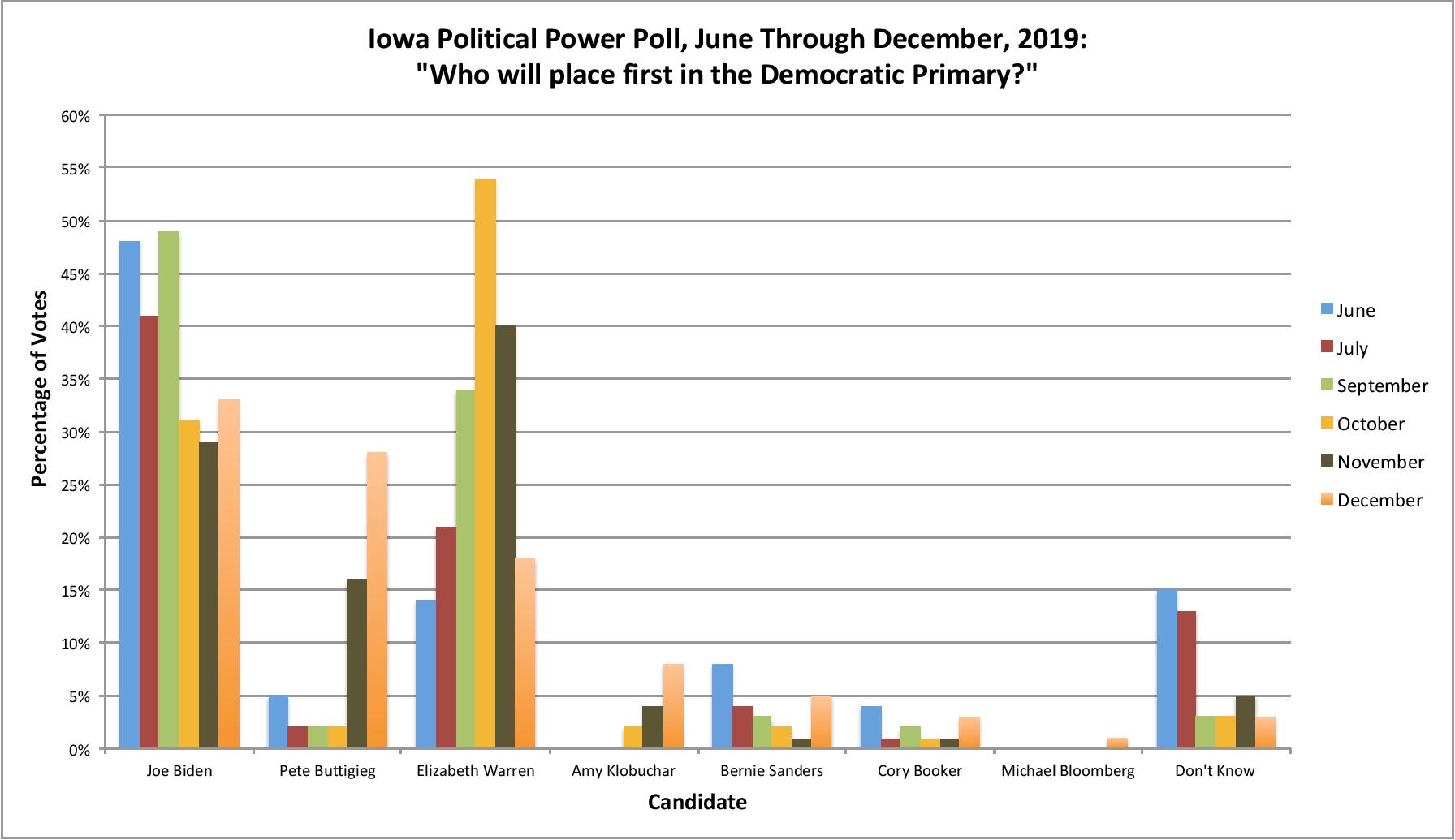 Visit https://www.powerpoll.com/ to see earlier Iowa Power Poll results as well as those from New Hampshire, which hosts the first primary election in the nomination process.