As caucuses near, Biden again seen as most likely winner of first-in-the-nation contest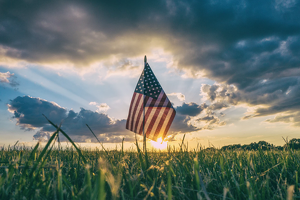 Iowa's Democratic caucuses aren't until Feb. 3, but the state's political insiders believe former Vice President Joe Biden will be the winner.
For the second consecutive month, a third of the party activists, media figures, political consultants and elected officials surveyed by the Iowa Power Poll see Biden as the candidate most likely to win the caucuses. Biden was predicted to be the winner by 34 percent – up one percentage point from a month ago.
Vermont Sen. Bernie Sanders scored the biggest gain over the past month, moving up from just 5 percent in December to 26 percent predicting a caucus win for him. Former South Bend Mayor Pete Buttigieg slipped from 29 percent predicting a first-place finish for him last month to 15 percent. Despite Buttigieg's slip, one respondent praised his campaign as being "stronger than his campaign is given credit for."
Back in October and November, Massachusetts Sen. Elizabeth Warren was considered the most likely winner, but three weeks before the caucuses only 14 percent predicted her to leave Iowa with a victory.
"Sen. Sanders and Warren's people are highly motivated, but the candidates' positions may be perceived as too far left to risk re-electing Trump," a northeast Iowan wrote.
Rounding out the field, 7 percent predicted a caucus-night win for Minnesota Sen. Amy Klobuchar while Hawaii Rep. Tulsi Gabbard was seen as the winner by 1 percent – just behind "don't know" at 2 percent.
With some Iowa polls showing that as many as 45 percent of likely caucusgoers are struggling to make up their minds, "uncommitted will be viable and may even finish in the top tier" on caucus night, one woman told the Iowa Power Poll. "I might have chosen it for third place rather than 'don't know' if it had been an option."
The Iowa Power Poll is not a scientific poll. Since June, it has been providing a fascinating glimpse into what Iowa's political leadership class thinks about the 2020 Democratic caucus candidates by asking Republicans, Democrats and independents not whom they want to win, but who they think will win. Ten percent of the Iowa Political Power Poll member list responded.
If there is a knock on Biden, it might be his age.
"Biden's supporters may be entrenched, but I haven't met a lot of people really excited about 'going back to the future,'" one respondent told the Iowa Power Poll.
In another age-related comment about the race, a southeast Iowa city council member predicted Klobuchar will be the surprise winner because "she can beat too-old Trump" and Democrats will prefer her to "elderly Bernie" and Warren, "the elderly lady in the race."
Klobuchar prompted more comments – most of them positive -- from the Iowa Power Poll respondents than any other candidate. One said Klobuchar, the "Senator from next door," has less baggage for Trump to exploit.
"There is little, if any, negatives he can use against the senator from Minnesota," he said.
The caucuses may start the nomination process, but not all respondents were convinced the caucus results will determine a nominee.
"I think it is going to be much closer than we realize with the top four and Sen. Klobuchar gaining some momentum," said an east central Iowa Democratic Party official. He wouldn't be surprised it the nominee is determined at the Democratic National Committee convention in Milwaukee in July.
Not all Democrats were optimistic about the outcome of the November election.
"I don't feel anyone will beat Trump. Everywhere I go almost everyone is for Trump," a western Iowan said. "They are all fed up with what the Democrats are doing."
Regardless of the outcome, another officeholder praised the process with livestock show terms.
The caucus process has "once again done a pretty good job of sorting a herd of hopefuls into a ribbon-worthy bunch of candidates ready to be presented at the show round."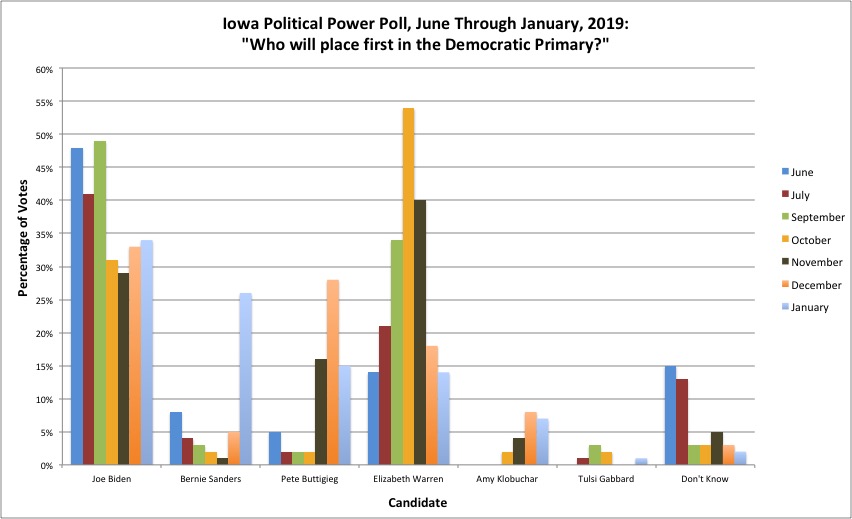 Visit https://www.powerpoll.com/ to see earlier Iowa Power Poll results as well as those from New Hampshire, which hosts the first primary election in the nomination process.