Your Treasure Valley Power Poll results: Strong support for ARPA funds, primary participation
Split reaction on city elections by district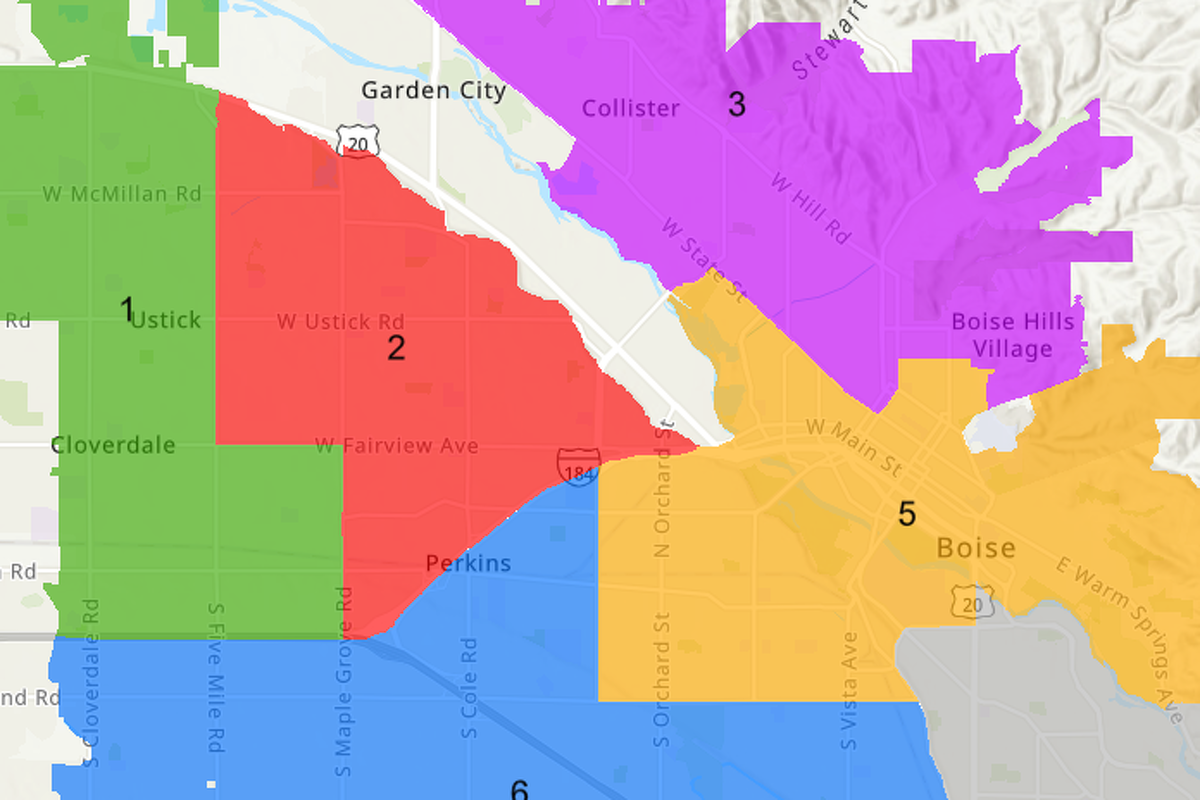 With municipal elections next week, and statewide elections and redistricting looming, the power of the ballot box is heavy on Idahoans' minds. But before next year's primary, lawmakers have some big decisions to make on the state's surplus and federal ARPA funds.
Power Poll is a nonpartisan survey organization that partners with newsrooms and journalists across the country to gauge opinions on issues affecting their communities. The poll is not a scientific survey; Rather, it measures opinions from Treasure Valley community leaders.
November 2nd marks the first local election under a new law that requires cities with more than 100,000 residents to vote for city council members by district. The Legislature passed the law during the 2020 session.
Most Republican lawmakers supported the bill, while every Democrat in the Legislature opposed it. The change has caused some confusion, with some comments on social media asking for clarification on where Boise residents can find their district boundaries. Residents in smaller cities expected to vote for districts and wrote that they were surprised they could vote for candidates running for every seat.
Power Poll asked its participants what they thought of the change, and respondents were split; 52.6 percent supported the change, while 34.2 percent said voters should elect councilors at large. Another 13.2 percent said they weren't sure.
Last week, during the Joint Finance and Appropriations Committee's interim meeting in Boise, the Legislature's budget writers heard reports on the state's record breaking surplus, as well as the influx of federal funds available through the American Rescue Plan Act, or ARPA.
As of this month, the state has appropriated just 4 percent of ARPA state recovery funds. Nationally, other states have allocated 41 percent of those dollars. But a handful of Idaho officials, including lawmakers and local government leaders, have resisted using ARPA funds.
The issue came up repeatedly over the spring during joint budget committee hearings at the legislature, with Rep. Ron Nate, R-Rexburg, bringing up his concerns in both committee and on the House floor.
"I want to remind us that the ARPA funding is borrowed funding," Nate said in a May 4th committee discussion on an appropriation to help homeless children with needs such as temporary housing, personal protective equipment, and school supplies. "ARPA funds are borrowed from our grandchildren. We are dealing with a situation in America where we are at $28 trillion dollars of debt. … We're spending money we don't have. We're spending money our kids and grandchildren don't have, and we are the gatekeepers, we are the only ones who can put an end to this."
At the time, budget committee co-chair Rep. Rick Youngblood, R-Nampa, refuted Nate's concerns, citing Idaho's US Senator Jim Risch.
"He said, 'Rep. Youngblood, use the ARPA funds, take them, and use it to the best of Idaho's ability for short and long term needs.' Just period," Youngblood said. "He said, 'If you send those dollars back, they will not go into the treasury, period.'"
The overwhelming majority of Power Poll respondents said they support taking advantage of available ARPA funds and investing them into the state. Just 7.9 percent of respondents said the state should spend as little as possible and return the rest to the federal government.
"I think that the American Rescue Plan Act's state relief fund should be spent only if there are no egregious strings attached," said Michael Keyes, Star city council member. "I'm unfamiliar with the details, but I am wary of more federal overreach."
Though the statewide primary election is still more than half a year away, some Idaho voters are already discussing strategies to block candidates they don't prefer. On social media, independents and Democrats are openly discussing registering as Republicans to participate in the closed GOP primary to vote against conservative candidates they don't want to see in office, while a handful of moderate Republicans, like Bob Kustra, retired Boise State University president and former Republican lieutenant governor of Illinois, are publicly encouraging the cross-over.
"The battle for the soul of Idaho will take place first in the Republican primary in May," Kustra wrote in September. "Given Idaho's more conservative and Republican politics, the candidates who win the primary usually go on to win the general election. I know there are Idahoans who would not feel comfortable leaving the Democratic primary, and I respect that, but they might also think about where they can have the greatest impact on Idaho's future."
Other officials, both Democratic and Republican, are discouraging the move, saying each party should have the ability to choose its own candidates without interference.
Most Power Poll respondents were open to the idea of voters who aren't party-faithful participating in the GOP primary, with 84.2 percent saying anyone should be able to vote in the process. Just 15.8 percent said only Republicans should participate in the Republican primary.
About Power Poll: Power Poll asks questions of the most powerful, influential people in U.S. cities. It is not a scientific survey. But because the people responding to the surveys comprise the leadership structure of their cities, the results afford a fascinating glimpse into the thoughts, opinions, and beliefs of those in a position to make change. Power Poll is distinctly nonpartisan.