What should Idaho's budget surplus be spent on?
Poll shows public transportation, schools rank high in priority for Treasure Valley residents.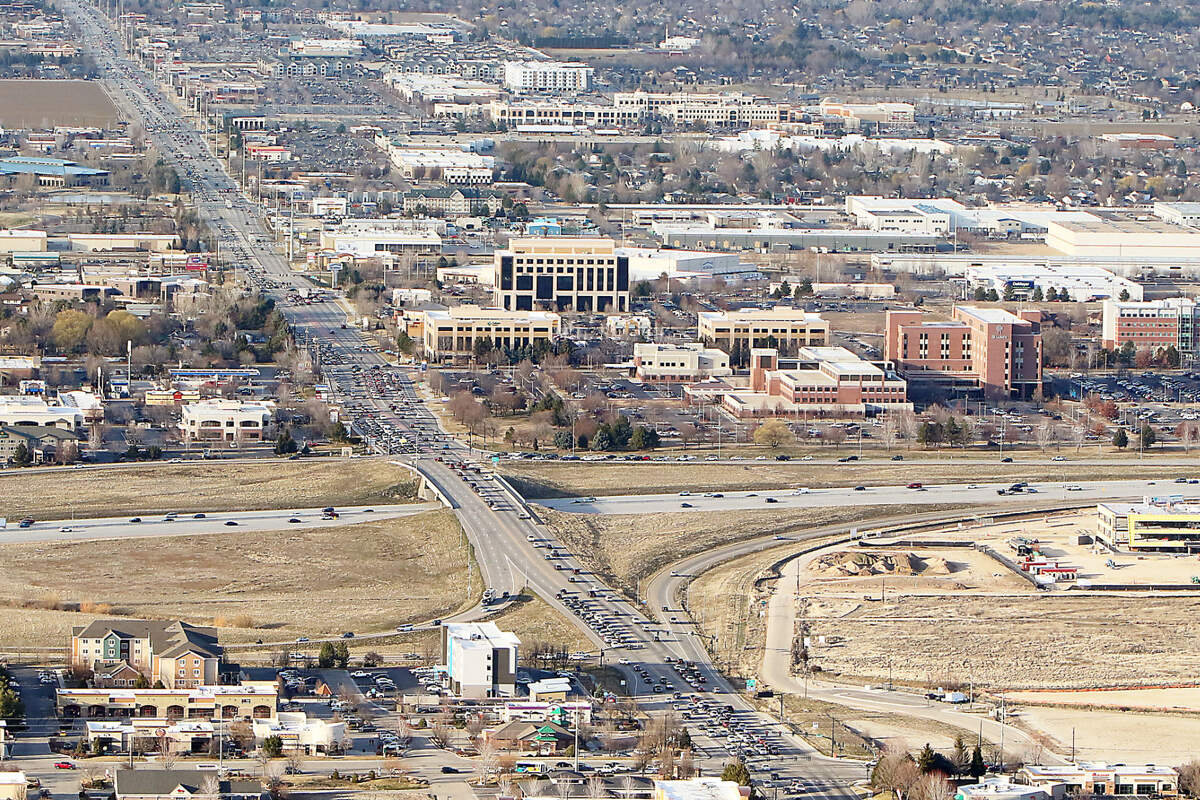 In our latest Power Poll survey, the Idaho Press asked 180 Treasure Valley leaders about what areas should receive extra funding from the state's record budget surplus.
In his State of the State address this month, Gov. Brad Little announced Idaho has a budget surplus of more than $600 million.
"The sound decisions of Idaho leaders in the past have gotten us to where we are today," he said. "Let's keep our state on this strong economic trajectory, together. Now is the time to make meaningful investments."
The governor outlined a "Building Idaho's Future" package of tax cuts and infrastructure investments, including additional funds to transportation, education, and tourism in the upcoming fiscal year.
This month's Power Poll focused on the governor's plan to see if our participants agreed with his priorities.
Power Poll, a nonpartisan survey organization, is used by newspapers across the country to gather thoughts and opinions about key issues affecting their community. The people who are surveyed are influential in their respective fields, including business owners, local politicians, nonprofit managers, teachers and doctors.
The poll is not a scientific survey, but rather a gauge on the perspectives and positions of leaders in the community.
For this poll, the questions were sent to 180 participants on Jan. 11, with 36 responding.
By a far majority, our participants wanted to see Idaho's public schools receive a boost in funds. In the governor's speech, he laid out his plan for a $30 million investment in education, including a priority to address concerns raised by the pandemic's impact on the state's students.
"Restore funding for higher education: why are colleges taking budget cuts when the government has a huge surplus. It is absolutely absurd," one participant said.
Another participant agreed that education should receive extra funding, but that it should not be the sole focus.
"It is a combination of the above," the wrote. "Money was provided through taxes and Idaho has among the highest state tax rates. Lower the taxes for all (individual, business and property) creates a more competitive environment to attract business while freeing up earnings to the individuals and business to re-invest. We should not rely on government to invest on behalf of citizens. I think the governor's plan to hit all these components is prudent."
The governor's plan includes $295 million in one-time tax relief and $160 million in permanent, ongoing tax relief each year into the future.
Also listed in the governor's speech was his plan for a $206 million investment into transportation, including $126 million one-time and $80 million ongoing into the future. While the governor did specify what projects the funds would go to, we asked our participants their thoughts on the priorities.
A recent Boise State University study shows Idaho has a $241.8 million-a-year transportation funding gap — that it needs that much more in funding each year just to maintain its current transportation system as is, not accounting for growth. Idaho's population grew 14% from 2010 to 2019, the study reported. And from 2010 to 2018, its number of licensed drivers increased 17%, and its number of registered vehicles increased 31%.
The study also found that 953 of Idaho's 3,761 bridges are in poor or fair condition, and nearly 45% of the state's bridges will be 50 years or older by 2021, which typically marks the end of their expected lifespan.
"Ultimately, without adequate investment in its transportation system, Idaho's economy and its people will be negatively impacted," the study concluded.
You can expect monthly articles like this one, detailing the results of the Treasure Valley Power Poll.
About Power Poll: Power Poll asks questions of the most powerful, influential people in U.S. cities. It is not a scientific survey. But because the people responding to the surveys comprise the leadership structure of their cities, the results afford a fascinating glimpse into the thoughts, opinions, and beliefs of those in a position to make change. Power Poll is distinctly nonpartisan.