Treasure Valley Power Poll results: Widespread support for dropping COVID mandates
While the Legislature has finally left town after a record-breaking session, the ramifications of their decisions will be felt by Idahoans for years to come.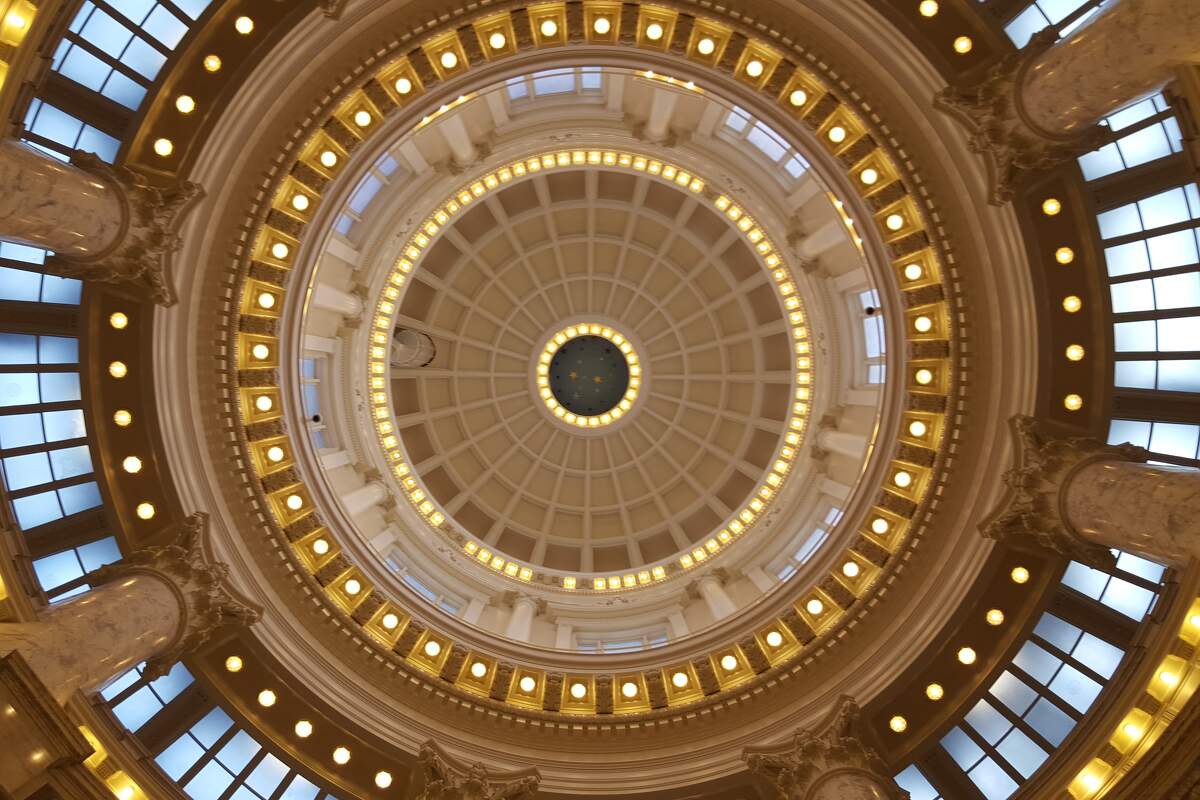 While the Legislature has finally left town after a record-breaking session, the ramifications of their decisions will be felt by Idahoans for years to come.
This month, we asked Treasure Valley leaders how they felt about the legislature's final grade, as well as COVID-19 public health orders and group gatherings.
Power Poll is a nonpartisan survey organization that partners with newsrooms and journalists across the country to gauge opinions on issues affecting their communities. The poll is not a scientific survey; Instead, it measures opinions from Treasure Valley community leaders.
The legislative session finally ended on May 12, with the Senate adjourning and the House recessing, leaving open the possibility of reconvening without the governor calling a special session. Before they ended the longest session in Idaho history, lawmakers passed number of bills, some with little public input: The largest income tax cuts in Idaho history, a ban on teaching critical race theory in schools, a transportation funding package, and a complex (and controversial) property tax reform bill that had some Treasure Valley city leaders scrambling to understand the implications on budgets and city services. The concern was so great, Caldwell's city council passed a moratorium on new residential development so they could study the new law.
At the same time, lawmakers also passed on millions of dollars in federal funding for early childhood education grants and COVID testing for public schools.
Most of this months' Power Poll respondents weren't impressed. When asked how they would grade the Legislature's final performance, 52.8 percent said "F," and another 27.5 percent said "D."
7.5 percent said "B." No one responded "A."
Those marks are lower than when Power Poll participants were asked how they would grade lawmakers just two months ago, when 43.7 percent responded "F" and 21.9 percent said "D."

On May 13, the Centers for Disease Control and Prevention issued new public health guidelines saying fully vaccinated individuals no longer need to wear masks indoors. Over the following days, cities and health districts across Idaho rescinded mask mandates and public health advisories. Nampa got rid of its group size limit, while Boise ditched its mask mandate, and Central District Health dropped its public health advisory for Elmore, Boise, Ada and Valley counties.
Four out of five respondents either agree or strongly agree with local governments' decisions to step back on COVID-19 mitigation efforts. Just 12.5 percent either disagreed or strongly disagreed, with another 7.5 percent saying they neither agreed nor disagreed.
(Note: This poll question was sent out before Lt. Gov. Janice McGeachin, acting as governor while Gov. Brad Little was out of town on business, issued an executive order on Thursday morning banning mask mandates in the state. Several school districts in the Treasure Valley still had mask mandates in place as of Thursday, with both Boise and West Ada districts saying they were consulting with their legal counsel.)

While the CDC's guideline shift applied to fully vaccinated individuals (and was meant to encourage more people to get vaccinated) Idaho continues to have one of the lowest vaccination rates in the nation.
Vaccination rates vary by county in Idaho, and across the Treasure Valley. As of Thursday, Ada County reported a 48 percent vaccination rate for people ages 12 and older, while Canyon County is at 32 percent, and Payette County at 24 percent. And while many of those areas never had a mask mandate, and none of them have a mandate now, the CDC continues to recommend that unvaccinated individuals wear masks in indoor spaces.
Still, nearly half of Treasure Valley's Power Poll respondents say Idaho's low vaccination rates won't stop them from attending large indoor events this summer. 47.5 percent said they planned to attend indoor gatherings, while just 30 percent said they would continue to avoid them. 22.5 percent said they weren't yet sure.
About Power Poll: Power Poll asks questions of the most powerful, influential people in U.S. cities. It is not a scientific survey. But because the people responding to the surveys comprise the leadership structure of their cities, the results afford a fascinating glimpse into the thoughts, opinions, and beliefs of those in a position to make change. Power Poll is distinctly nonpartisan.