Treasure Valley Power Poll results: Overwhelming support for employers' ability to require vaccines
The mercury isn't the only thing rising in Idaho. Rhetoric around vaccines and next year's elections are also heating up.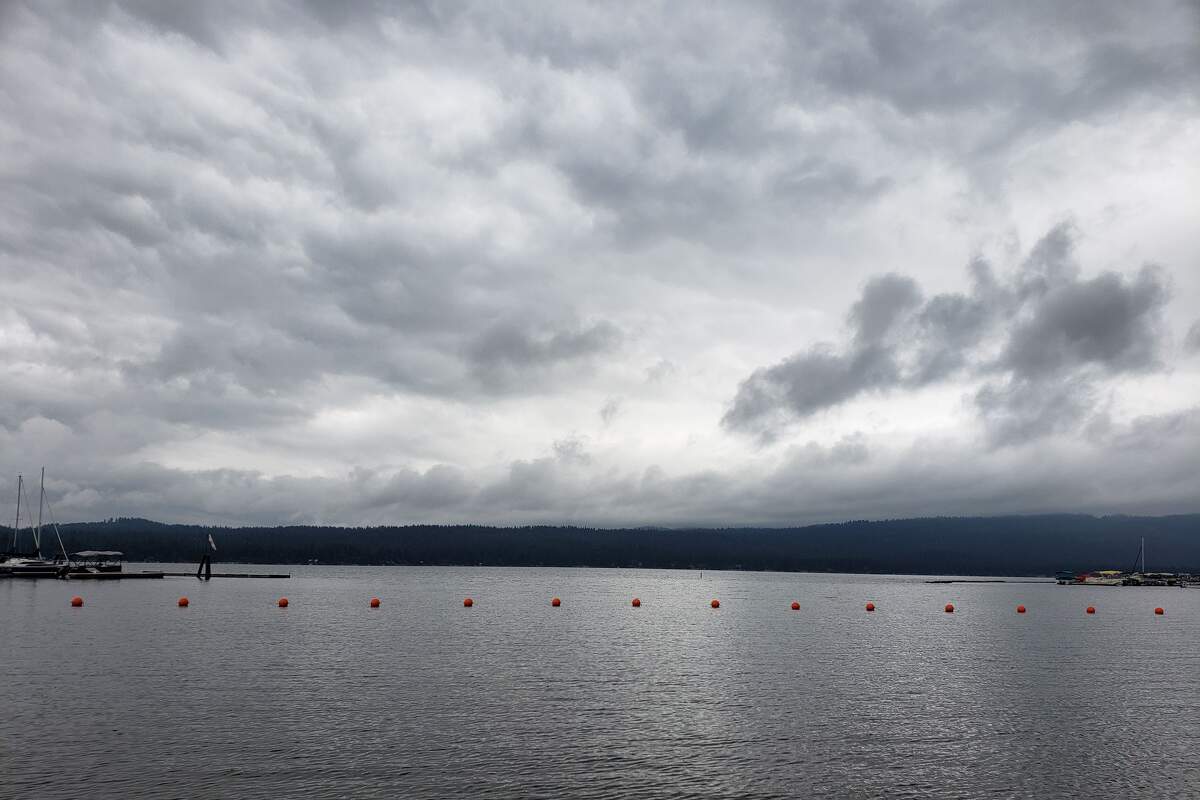 The mercury isn't the only thing rising in Idaho. Rhetoric around vaccines and next year's elections are also heating up.
For July's poll, we asked participants about whether employers should be able to require vaccines as a condition of employment, as well as the May 2022 primary and whether heat and fires had prompted them to change their outdoor recreation plans this summer.
Power Poll is a nonpartisan survey organization that partners with newsrooms and journalists across the country to gauge opinions on issues affecting their communities. The poll is not a scientific survey; Rather, it measures opinions from Treasure Valley community leaders.
---
In July, Treasure Valley's three largest health care providers announced they would require all employees, volunteers, students and contractors to be vaccinated against COVID-19 by September, with a small number of exceptions. Those who choose not to get the vaccine are at risk of losing their jobs.
The announcement prompted immediate condemnation from a handful of elected officials and candidates. Protests began the following week, and continued at the statehouse and health care facilities throughout the month. Those protesting asked St. Luke's, St. Alphonsus, and Primary Health to reconsider the policy, pointing out that facilities across the state already suffer from nursing and staffing shortages. Protesters also asked the Idaho Legislature to reconvene and pass legislation that would prevent employers from making vaccinations a condition of employment.
Ultimately, legislative leadership declined to call lawmakers back to session, and leaders of the health care facilities have said repeatedly they will proceed with their plans. Since the announcement, dozens of major national health care organizations have encouraged hospitals, clinics, and long-term care facilities to adopt similar mandates for their employees.
We asked Power Poll members if they support employers making vaccines a condition of employment.
Three fourths of respondents said they support such mandates. Thirteen percent said no, while another 11 percent said it depends on the industry.
With statewide drought conditions and record-breaking temperatures in some areas of the state, fire season began early this year, and brought lousy air quality with it. The fires have prompted scattered closures on public lands throughout the state, and there's a flash flood warning for recent burn areas over the weekend in much of southwestern Idaho.
Power Poll asked if the combination of heat, fires and air quality had affected respondents' recreation plans this summer. About 60 percent said yes, while 40 percent said no.
As of Thursday, nine candidates have filed to run for the Republican nomination for governor. (Gov. Brad Little hasn't yet officially announced he is running for re-election, but has strongly hinted that he will.) At least three of those candidates are already running hard: Lt. Gov. Janice McGeachin, Ed Humphries, and Ammon Bundy.
Other offices -- Superintendent of Public Instruction, Secretary of State, Attorney General, and Lieutenant Governor -- also have multiple Republican candidates.
So far, just one Democrat has filed to run for governor, and no Democrats have filed to run for other major offices. That's not abnormal -- The primary is still 10 months away.
But with so many candidates revving up their campaigns, Power Poll asked members if they had already decided who would get their vote in May 2022. (Note: We didn't ask which candidates members prefer.)
The results show good news for campaigns: Just 13 percent said they already knew which candidates they were voting for, while 39.5 percent said they didn't know. Another 39.5 said they had settled on candidates in some races, but not others. Eight percent said they were waiting for other candidates to enter the races.
About Power Poll: Power Poll asks questions of the most powerful, influential people in U.S. cities. It is not a scientific survey. But because the people responding to the surveys comprise the leadership structure of their cities, the results afford a fascinating glimpse into the thoughts, opinions, and beliefs of those in a position to make change. Power Poll is distinctly nonpartisan.