'This legislature does not speak for me': Treasure Valley leaders give failing grade to 2021 session
TREASURE VALLEY — In the Idaho Press' March Power Poll survey, Treasure Valley leaders gave the 2021 Legislative session a failing grade.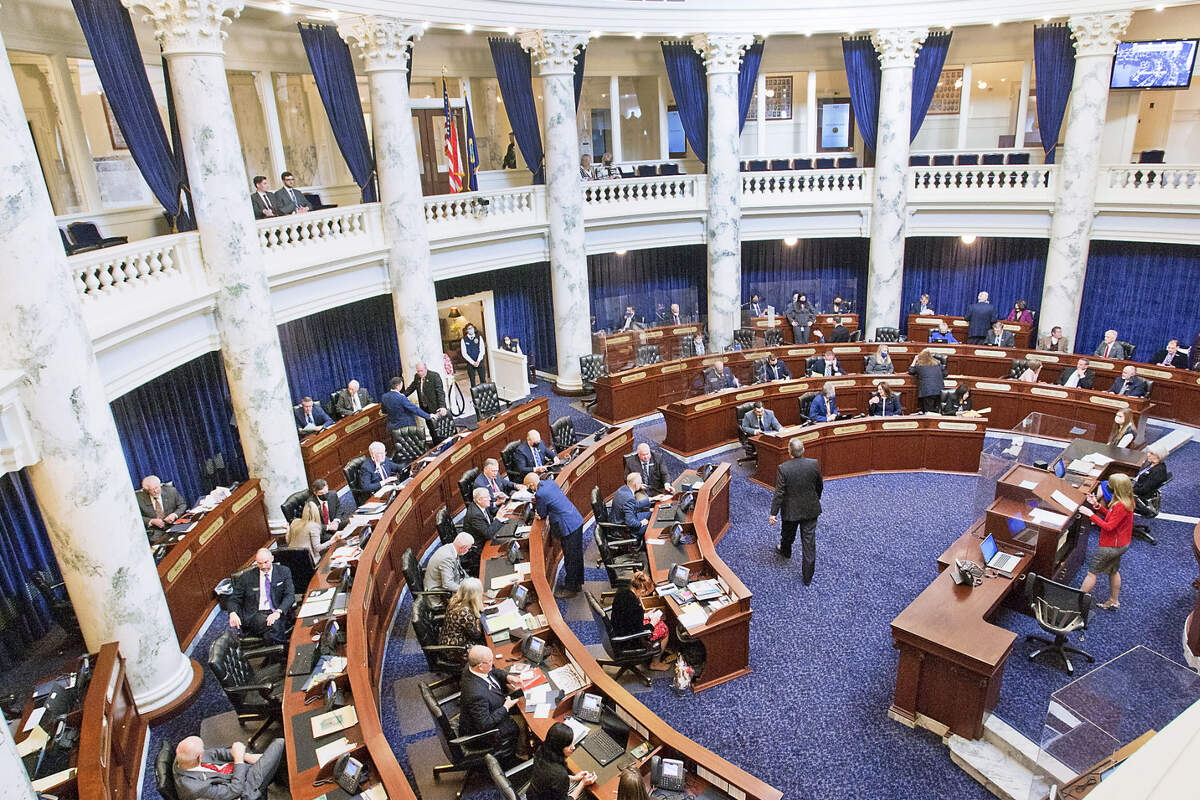 TREASURE VALLEY — In the Idaho Press' March Power Poll survey, Treasure Valley leaders gave the 2021 Legislative session a failing grade.
In this month's poll, the Idaho Press asked recipients their thoughts on how the session was going, including how well they feel represented at the Capitol.
Power Poll is a nonpartisan survey organization that partners with newspapers across the country to gather thoughts and opinions about key issues affecting their community. The poll is not a scientific survey, but rather a gauge on the perspectives and positions of leaders in the community.
For this poll, the questions were sent to 107 participants on March 11, with 32 responding.
When asked to give this session a letter grade, 43% of our participants chose F. None selected an A grade.
"This may be the worst legislative session in Idaho history," one respondent explained. "The Legislature is focused on grabbing power from the governor and hamstringing cities and counties and taking voting rights and constitutional power away from the people of Idaho."
Another wrote, "Although some legislation has good intent and will be good for Idaho, it seems as though some groups have sewn distrust among the members and a skewed understanding of reality is taking place."
Next, the Idaho Press asked if the legislature's priorities seemed to be in line with their constituents.
We invited our participants to expand on their answers. Here is what some had to say:
"I'm a Republican, and this legislature does not speak for me," a participant wrote.
"My priorities are balancing public health with swift local-business recovery; supporting education for long term prosperity; and shoring up infrastructure for good commerce and high quality of life," another wrote. "By contrast, the Legislature seems to be mostly interested in amassing power."
"The conservatism for conservatism sake, is mind boggling," said one.
"Instead of focusing on important issues such as Covid-19, property taxes, and education they are intent on passing laws to rebuke the Governor and to make it harder for citizens to approve ballet [sic] initiatives."
Finally, we asked participants about their feelings about the specific state senators and representatives from their districts. At the district level, participants felt better represented by their lawmakers.
You can expect monthly articles like this one, detailing the results of the Treasure Valley Power Poll.
About Power Poll: Power Poll asks questions of the most powerful, influential people in U.S. cities. It is not a scientific survey. But because the people responding to the surveys comprise the leadership structure of their cities, the results afford a fascinating glimpse into the thoughts, opinions, and beliefs of those in a position to make change. Power Poll is distinctly nonpartisan.