Strong support for libraries among Treasure Valley community leaders
This month's Treasure Valley Power Poll measures opinions on adult books in libraries, Gov. Brad Little's special session, and "the cruise" in downtown Boise.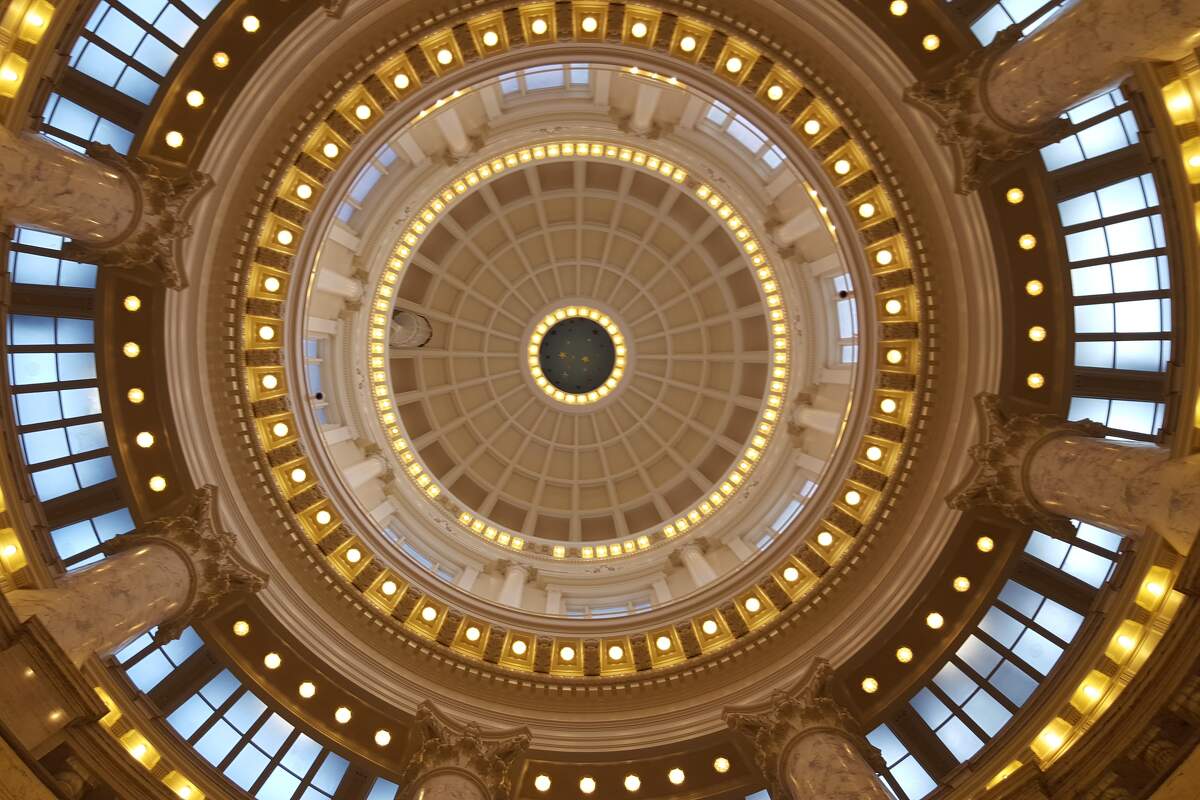 Late summer is usually quiet in the public policy world -- lawmakers have been out of session for months, and if officials aren't on vacation, they're likely focusing on their upcoming elections or the school year.
But nothing about the past two years has been normal, and this last month is no exception.
This month, we asked Power Poll Treasure Valley participants about debates over library books, the upcoming special legislative session, and "the cruise" in downtown Boise.
---
Earlier this month, dozens of residents attended a Meridian Library board meeting after a small group of citizens raised concerns about books depicting sex scenes. The group said nothing stops minors from checking out books with graphic sexual content, and asked the library to change its policies or remove those books from its shelves. During testimony, the majority of residents supported the library, and said parents are responsible for what their children are reading. Those who objected pointed out that not all children have parents with them at the library, and some said they didn't want their taxpayer dollars paying for books with sexual content.
The debate isn't limited to Meridian; That same week, a library director in north Idaho resigned her position, citing veiled threats and repeated protests from residents over content.
We asked Power Poll Treasure Valley respondents if they thought libraries should do anything to limit the materials minors can check out. Of those who responded, the majority, 56 percent, said no. Another 38 percent said libraries should restrict materials by age. Just 4 percent said libraries should remove the books, while 3 percent said they weren't sure.
---
When we first sent this poll out, rumors were flying that Gov. Brad Little would call a special legislative session to address the nearly $2 billion state budget surplus with tax cuts and investments in public education.
Since then, those rumors proved to be true. On Tuesday morning, Little, along with legislative leaders from both chambers and parties, announced a September 1st special session to introduce a wide-ranging bill with both tax cuts and education spending. The bill includes up to $500 million in income tax rebates starting in September, a flat income tax rate of 5.8 percent, and more than $400 million in ongoing education spending. Read more about the proposal here.
The governor's proposal already has more than 60 legislative co-sponsors, with majorities in both the House and Senate. Education and business groups have already come out in support of the draft legislation, and while lawmakers will accept public testimony during Thursday's special session, the bill has enough support to pass.
Before the governor released his draft legislation on Tuesday, we asked Power Poll Treasure Valley respondents what they would like the legislature to focus on during a special session. Of those who responded, 46 percent said education, while 7 percent said tax cuts or rebates. Thirty three percent said both, while 6 percent said something else. Another 8 percent said the governor shouldn't call a special session at all.
"Surplus funds could be used to pay off school bonds and reduce taxes that way," wrote Chase Erkins of Erkins Commercial Real Estate of Lee and Associates. "(The funds) could be put into dated transportation systems (or) into the housing fund. Could support education more. Many other options that are better than sending $50 checks back to people who wouldn't notice it." (Since the question went out, the governor released his proposal that said the minimum check would be $300 for individual income tax filers.)
"The surplus merits richer discussion," said Dwight Pond of Trinity Health Systems. "What longer term liabilities do we face that we can address?"
---
Anyone who has been to downtown Boise on a Friday or Saturday night knows about "the cruise" -- a circuit of cars on Main and Idaho, driven mostly by young men who rev engines and sometimes speed as they show off high performance cars and trucks.
For years, the cruise has prompted complaints from downtown business owners and residents who are upset with noise and occasional property damage. Recently, the Boise City Council has discussed reigning in the noisy flaunting and strutting -- last weekend, Boise PD issued more than 100 citations for speeding, equipment violations, and other traffic issues, according to the Idaho Statesman. And next week, the Statesman reports the Downtown Boise Association will hold a meeting about the cruise with a Boise Police Department liason in attendance.
We asked Power Poll Treasure Valley participants if they thought Boise leaders should reign in the cruise. Of those who responded. 46 percent said yes, while 39 percent said no. Another 15 percent said they weren't sure.
"Rather than try to shut down "The Cruise," the root source of the nosie needs to be addressed," said Mary Stewart, Board and Executive Coordinator and the Idaho Community Foundation. "Are the modifications to these vehicles legal? If the modifications aren't legal then that is what needs to be addressed. Don't punish everyone for the few that are causing the disturbance."
About Power Poll: Power Poll asks questions of the most powerful, influential people in U.S. cities. It is not a scientific survey. But because the people responding to the surveys comprise the leadership structure of their cities, the results afford a fascinating glimpse into the thoughts, opinions, and beliefs of those in a position to make change. Power Poll is distinctly nonpartisan.