Poll shows Treasure Valley influencers split over mask mandates, reopening plans
The Idaho Press surveyed 187 people around the Treasure Valley to gather their thoughts on Idaho's COVID-19 response, in light of skyrocketing cases around the state.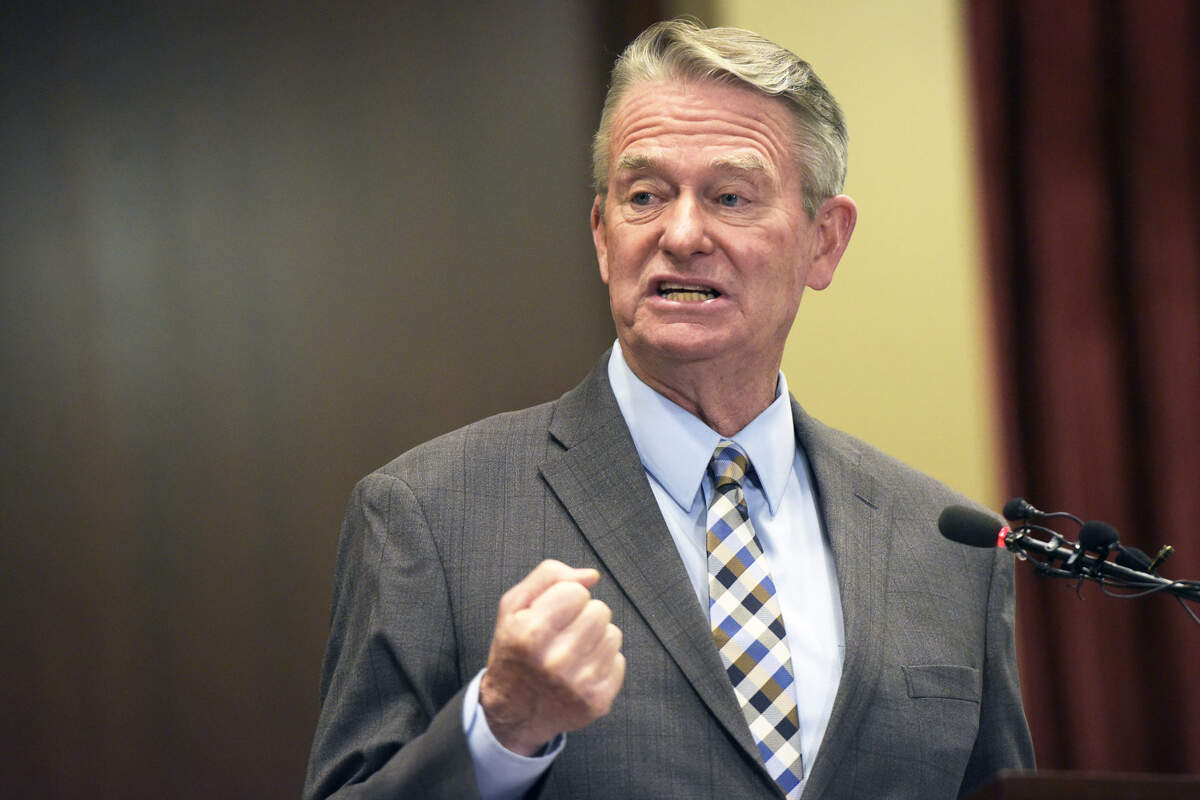 The Idaho Press surveyed 187 people around the Treasure Valley to gather their thoughts on Idaho's COVID-19 response, in light of skyrocketing cases around the state.
This survey was the first of many the Idaho Press will be conducting. The paper is now a participant in Power Poll, a nonpartisan survey organization, used by newspapers across the country to gather thoughts and opinions about key issues affecting their community. The people who are surveyed are influential in their respective fields, including business owners, local politicians, nonprofit managers, teachers and doctors.
For our first Power Poll, we sent out the questions to 187 participants on Nov. 2, giving them until Nov. 5 to answer. 39 did, giving us a response rate of just over 20%.
By and large, our participants were split on the questions we asked. While 64% believe that yes, Gov. Brad Little should institute a mask mandate across the state, participants disagreed over when that should happen.
A little over 23% said the state should in essence continue what we are doing now, which is leaving the mask mandate decision up to local officials and health districts. This local approach to handling the pandemic has been something Gov. Little has been advocating for over the last few months.
Currently, only nine cities and 10 counties in Idaho have mask mandates, including Ada County.
Last week, 11 Idaho health care administrators sent a letter to Gov. Little urging him to institute a statewide mandate before Idaho hospitals reach the breaking point.
"We strongly implore you, we beg you, to take the courageous step of immediately instituting a statewide, enforceable masking mandate," they wrote in the letter. "Without that action we fear the nightmare scenario we have had to design in our crisis plan will come to fruition."
In response to the letter, Little's press secretary, Marissa Morrison Hyer said Idahoans "value local control and the local approach to addressing important issues."
"Governor Little continues to have robust discussions with community leaders and the medical community to convey to Idahoans the effectiveness of wearing masks to stop the spread and win our battle against COVID-19," Morrison Hyer said.
Four times last week, Idaho broke its record for highest reported daily case increases. Friday, Nov. 6, 1,473 new confirmed and probable cases were recorded. Still, our survey participants were relatively evenly split on whether we should change our current strategy when it comes to reopening.
28% said they believe that it is time to fully reopen, albeit with strict mask and social distancing requirements, while 25% said Idaho should return to a more restrictive phase of reopening. These answers came over a week after Little moved Idaho back to Stage 3 of reopening, a move that adds only minor restrictions for citizens, including limiting indoor gathering to 50 people or less and requiring social distancing at all events.
Stage 3 does not include any new guidelines when it comes to reopening Idaho's schools, however. The lack of concrete plans has resulted in wildly different strategies for schools around the state. Early in October, both Ada County and Emmett experienced a high uptick in cases, including among students and staff. While this pushed Ada County to consider the move to a solely online model of teaching, Emmett instead chose to continue in person teaching as well as shortening the time that infected/exposed students were required to quarantine before returning to class.
Our survey participants echoed this uncertainty when it comes to who should decide when and how schools reopen.
Over 64% said some combination of school and government officials should be behind the decision. No respondents said the decision should be made by teachers. This comes after last month's "sickout" in the West Ada School District, where hundreds of teachers called in sick in order to protest the school resuming in person teaching, despite Ada County schools being in the red category of reopening, which specifically warns against in-person teaching.
You can expect monthly articles like this one, detailing the results of the Idaho Press Power Poll. Who do you think should be included in our list of influential people to survey? Email amiller@idahopress.com.
About Power Poll: Power Poll asks questions of the most powerful, influential people in U.S. cities. It is not a scientific survey. But because the people responding to the surveys comprise the leadership structure of their cities, the results afford a fascinating glimpse into the thoughts, opinions, and beliefs of those in a position to make change. Power Poll is distinctly nonpartisan.