June Treasure Valley Power Poll results
Saving power, avoiding crowds, and hoping for property tax relief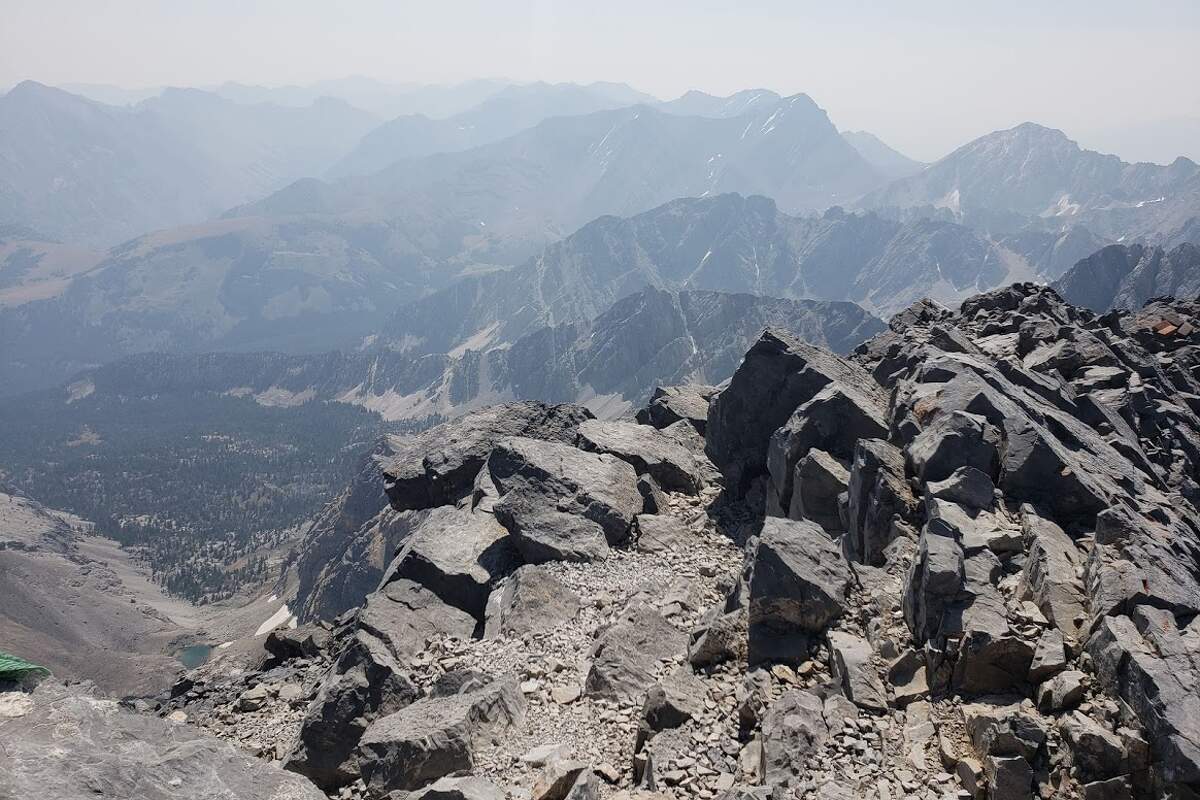 Temperatures are continuing to rise throughout the Northwest, and while some residents are flocking to Idaho's mountains to beat the heat, others are staying away because of the crowds.
For June's Power Poll, we asked participants about power use during the heatwave, what officials should do to address rising housing costs, and whether crowds at Idaho's popular outdoor recreation areas have affected their recreation plans this summer.
Power Poll is a nonpartisan survey organization that partners with newsrooms and journalists across the country to gauge opinions on issues affecting their communities. The poll is not a scientific survey; Instead, it measures opinions from Treasure Valley community leaders.
With the northwest enveloped in a record-breaking heatwave, and no end in sight to Treasure Valley's triple digit days, Idaho Power has asked residents to conserve energy between the hours of 4-9 pm to lessen the strain on the area's power grid. Specifically, the company is asking residents to turn up the temperature a few degrees on their AC units, avoid using ovens and stovetops to make dinner, close blinds and doors, and unplug unused appliances.
While Treasure Valley hasn't (yet) seen widespread outages due to the heat, other parts of the country haven't been so lucky. On Tuesday, Spokane-area utility company Avista implemented rolling blackouts to deal with distribution issues as it hit a new peak demand, according to the Associated Press.
We asked Treasure Valley Power Poll participants if they planned on heeding Idaho Power's pleas and busting out their pressure cookers or waiting until morning to run the dishwasher. Just over three fourths of participants said yes. Another 14.3 percent said no, while 7 percent said they weren't sure.
According to the Idaho Statesman, Boise housing prices climbed at the nation's highest rate in the nation -- 71.9 percent -- over the last four years, while rent increased 6.6 percent between April and June. Meanwhile, property assessments are going up, which had Treasure Valley residents stressing on social media over what their next property tax bill will look like. Others told local media they fear they'll be homeless soon.
Just like there isn't a single cause to the crisis, there's no easy solution -- though some public officials are trying. Last week, Ada County Commissioners announced $12 million in property tax relief, partly funded by federal American Rescue Plan Act funds, according to the Idaho Statesman. And on Thursday, Ada County public-private partnership Our Path Home announced it is launching its Housing Crisis Hotline, aimed at providing resources and support to residents experiencing housing issues.
The Legislature passed a wide-ranging property tax bill before recessing in May; The bill, among other things, increased the homeowner's exemption from $100,000 to $125,000 and capped the levy rate on new construction. The bill drew criticism, both for its rushed passage in the final days of a record-breaking session, and for the content of the legislation; Legislative leaders have said this is just a first step in addressing Idaho's rising property taxes.
We asked Treasure Valley Power Poll participants how they felt officials should address rising housing costs. 67.9 percent supported a further increase in the homeowner's exemption. 21.4 percent supported expanding the so-called circuit breaker program, which provides property tax relief for Idahoans with low income or other qualifying factors. Another 7.1 percent supported freezing or limiting government budget growth.
Between Idaho's population growth and last year's COVID-19 mitigation efforts limiting other recreation and travel opportunities, many of Idaho's state parks and public lands have been slammed with recreators. In May, KTVB reported that Kirkham Hot Springs has an "increasing problem" with piles of trash and waste left by visitors. The Forest Service also posted on social media that it's becoming more of a problem at other campsites throughout the state. This follows last September's temporary closure of Grimes Creek after heavy usage throughout the summer, as reported by KTVB, and reserved campsites booked up months in advance, according to the Idaho Press.
Power Poll members were split on whether the crowds are influencing their travel plans this summer. 53.6 percent said the influx of visitors have affected their vacation or recreation plans, while 46.4 percent said no.
About Power Poll: Power Poll asks questions of the most powerful, influential people in U.S. cities. It is not a scientific survey. But because the people responding to the surveys comprise the leadership structure of their cities, the results afford a fascinating glimpse into the thoughts, opinions, and beliefs of those in a position to make change. Power Poll is distinctly nonpartisan.