September 30, 2022 6:00am
Elections, taxes, and delicious fast food
September was a busy month for politics and business in Idaho.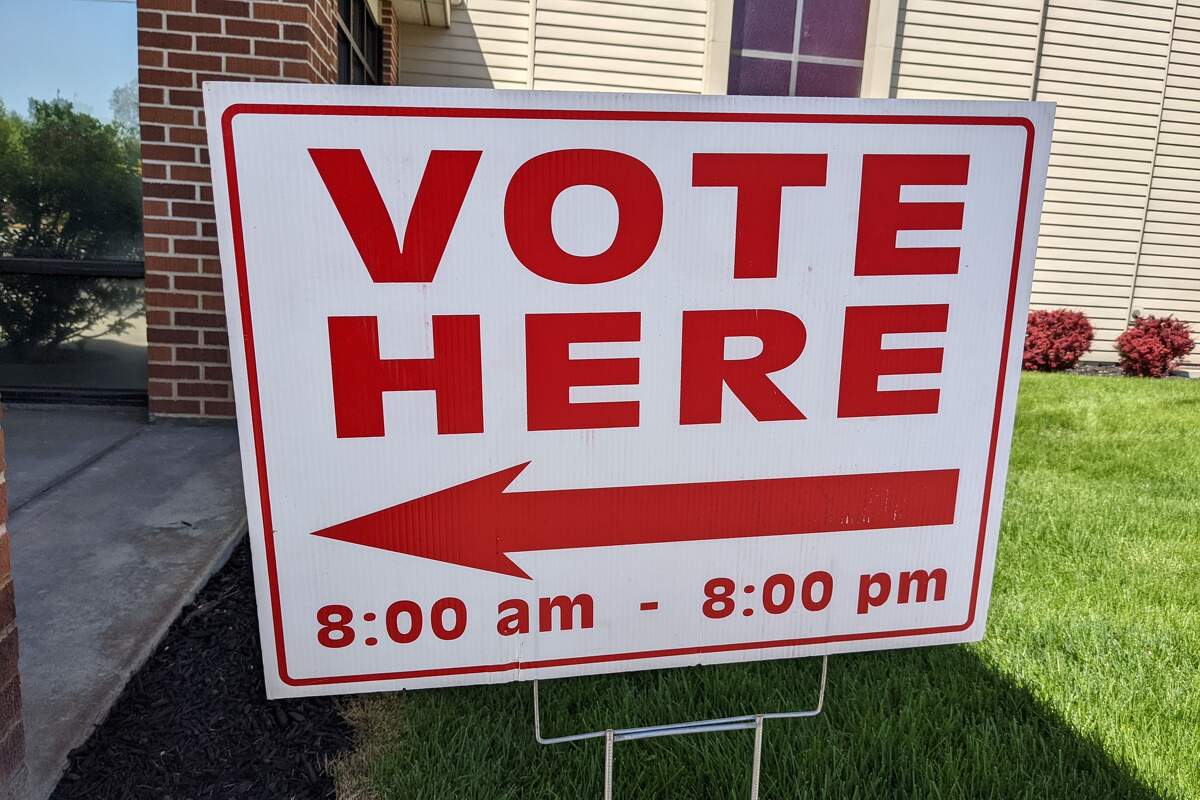 September was a busy month for politics and business in Idaho.
The month kicked off with a special session that flattened Idaho's income and corporate taxes and made historic investments in Idaho education, and ended with absentee ballots going out to Idaho voters for the upcoming general election.
We asked Treasure Valley Power Poll participants about the special session and the upcoming election. And – why not? – we also asked about the pending In-N-Out locations coming to southern Idaho.
---

The general election is November 8th, and early ballots have already started going out to voters across Idaho.
While top-of-the-ticket races get the most publicity, contests lower down on the ballot are just as important. Across Idaho, voters will be selecting new county commissioners, sheriffs, clerks, and other local officials who make policy decisions that directly affect their daily lives. There are several competitive legislative races, and statewide constitutional officers, like attorney general, secretary of state, and superintendent of public instruction, have been at the center of multiple crucial policy discussions over the past four years.
We asked Treasure Valley Power Poll participants if they have already decided who they are voting for. Of those who responded, 50 percent said yes. Another 39 percent said they had decided in some, but not all races, and 11 percent said not yet. (No one said they didn't plan on voting, which warms this reporter's heart.)
---
On September 1st, the Idaho Legislature reconvened for a one-day special session to pass a wide ranging bill that gave one-time tax rebates of $300 to individuals, flattened the income and corporate tax rate to 5.8 percent for everyone, and invested more than $400 million into public education and a new In-Demand Career Fund. The move came after a nearly $2 billion surplus in Idaho's general fund, coupled with months of inflation and high gas prices.
While the rebates and education spending generated a lot of talk, the move to a flat income tax was cause for celebration for some.
"Thanks to the adoption of the new flat tax, Idaho's revenue sources have now become more predictable, Idaho's working families will benefit, and Idaho has sent a message to the nation that it remains open for business," wrote Chris Cargill, president and CEO of the new Mountain States Policy Center.
We asked Treasure Valley Power Poll participants if they were happy with the shift to a flat tax. The question divided respondents: Almost half, 46 percent, said yes, while another 47 percent said they weren't sure. Seven percent said they thought the tax rate could be lower.
And with a complicated policy discussion, it's no surprise that there were mixed feelings.
"I would personally prefer that taxes generally (including my own) were higher," April Hoy of the Idaho School Boards Association said. "Idaho has a lot of important public services that would benefit from more funding."
"I favor flat tax," said Dwight Pond. "I am concerned about reducing government where we can."
---
We've asked a lot of serious policy questions over the last few months. But sometimes, we want to talk about French fries.
Ask any journalist who covers business in southern Idaho, and they'll tell you how long residents have been asking if In-N-Out Burger will ever come to the Boise area.
The famous burger chain is based in California and has locations throughout the west, including in Utah, Colorado and Nevada. As of now, Idahoans craving a Double Double Animal Style with well-done fries have to drive more than four hours to the nearest location in Logan to get their fix.
But as BoiseDev.com has reported, In-N-Out has made moves to open up locations at The Village in Meridian and by Boise Towne Square in Boise. Those who go on the first few days can expect long lines. When the restaurant opened its first location in Colorado Springs in 2020, some customers waited up to 12 hours. (That had better be one good burger.)
After all the talk on social media, we had to ask Treasure Valley Power Poll participants: Are you planning on going when In-N-Out finally opens here? And if so, when?
Thirteen percent said they planned to go as soon as possible. The majority, 60 percent, said they would go once the initial crowds died down, and another 27 percent said they had no plans to go.
About Power Poll: Power Poll asks questions of the most powerful, influential people in U.S. cities. It is not a scientific survey. But because the people responding to the surveys comprise the leadership structure of their cities, the results afford a fascinating glimpse into the thoughts, opinions, and beliefs of those in a position to make change. Power Poll is distinctly nonpartisan.