Elections and gas prices
Respondents mostly have minds made up on upcoming races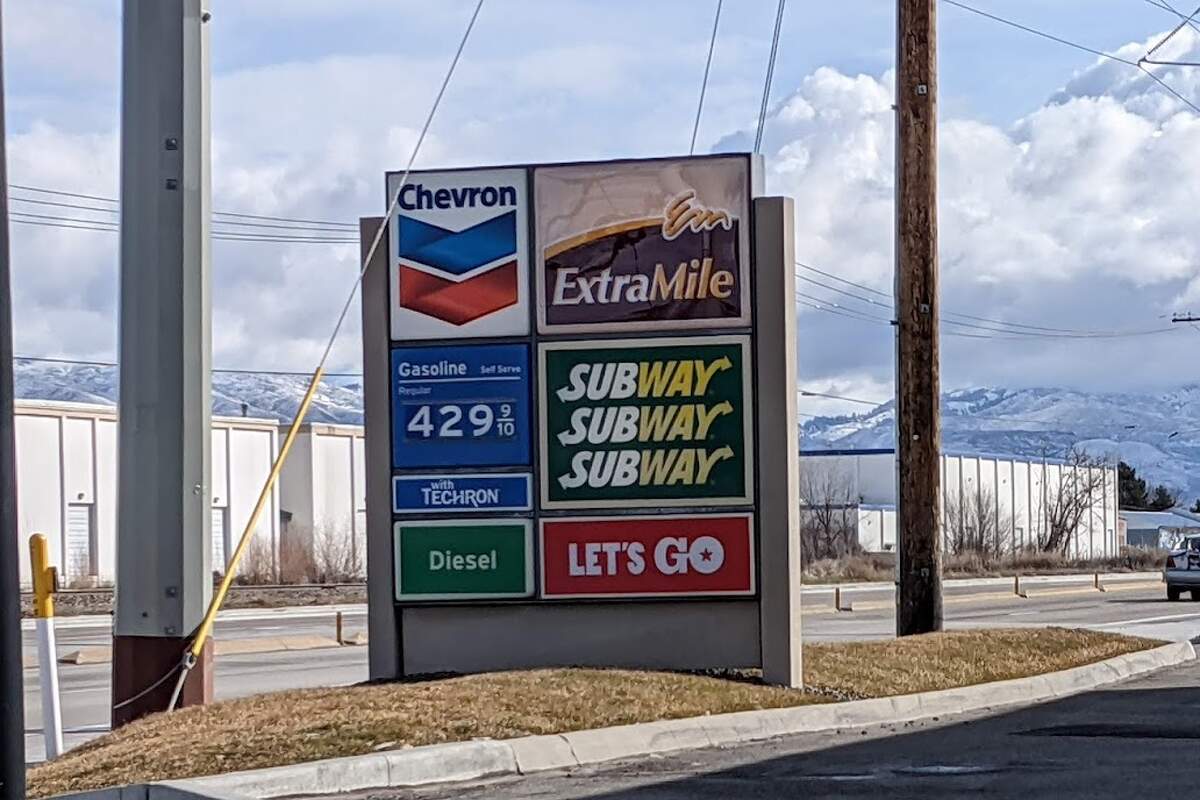 For this month's Power Poll Treasure Valley, we asked participants about the primary election, as well as whether rising gas prices have affected their driving habits.
---
Since 2011, the Idaho Republican primary is closed to voters who don't affiliate as Republican. Of Idaho's nearly one million registered voters, about 475,000 are affiliated with the GOP, with the second largest group being unaffiliated voters.
This year, the vast majority of competitive primary races are within the Republican party. Democrats have just one statewide primary on the ballot (not including Shelby Rognstad's gubernatorial write-in campaign) and just two legislative primaries across 105 seats. Meanwhile, Republicans have competitive primaries in almost every statewide race, and nearly every legislative race as well.
While voters have to sign a statement saying they agree with the Republican party when affiliating, there's no real enforcement of that pledge. Republicans at the Idaho Statehouse have mixed views on the closed primary. A House bill to prevent unaffiliated voters from affiliating at the polls on election day didn't get a hearing in the Senate.
We asked Power Poll Treasure Valley respondents if they planned to cross over and ote in a party they don't agree with, or if they planned to vote in their own primary. (Note: We didn't ask which party respondents identified with.)
Of those who participated, 75 percent said they intended to vote in the primary of the party they personally agreed with, while 24 percent said they planned to cross over. Just one percent said they did not plan to vote.
---
This past week, both Idaho Public Television and KTVB each aired primary debates for Superintendent of Public Instruction and Secretary of State. Campaign ads are filling the airwaves, mailers are flooding mailboxes, and candidates are traveling the state and across their districts to make their last pitches to voters.
But how much does campaigning in the final weeks make a difference? Idaho voters who have requested absentee ballots have already begun receiving them from their county clerks, and some have already filled them out and sent them back in.
Still, while high-profile races for governor and attorney general have dominated the conversation, there are lower profile downticket races that don't get as much attention.
We asked Power Poll Treasure Valley participants if they have already decided who they are voting for. Of those who responded, 60 percent said yes, while 33 percent said in some races, but not all. Just 7 percent said no.
---
On Thursday, the average gas price in Idaho was $4.43 per gallon, and was slightly higher in Treasure Valley, with average prices hitting $4.51 in Canyon County, according to AAA. That's higher than the national average of $4.14.
But even in the Boise metro area, it can be challenging to rely on public transportation or bicycing for commutes. And for those who live in rural areas or depend on driving for their work tasks, there is little choice but to pay the high prices at the pump.
We asked Power Poll Treasure Valley participants if they have changed their driving habits in response to rising gas prices. Just 25 percent said yes, while 75 percent said no.
About Power Poll: Power Poll asks questions of the most powerful, influential people in U.S. cities. It is not a scientific survey. But because the people responding to the surveys comprise the leadership structure of their cities, the results afford a fascinating glimpse into the thoughts, opinions, and beliefs of those in a position to make change. Power Poll is distinctly nonpartisan.