Education priorities
Power Poll members vote on legislative priorities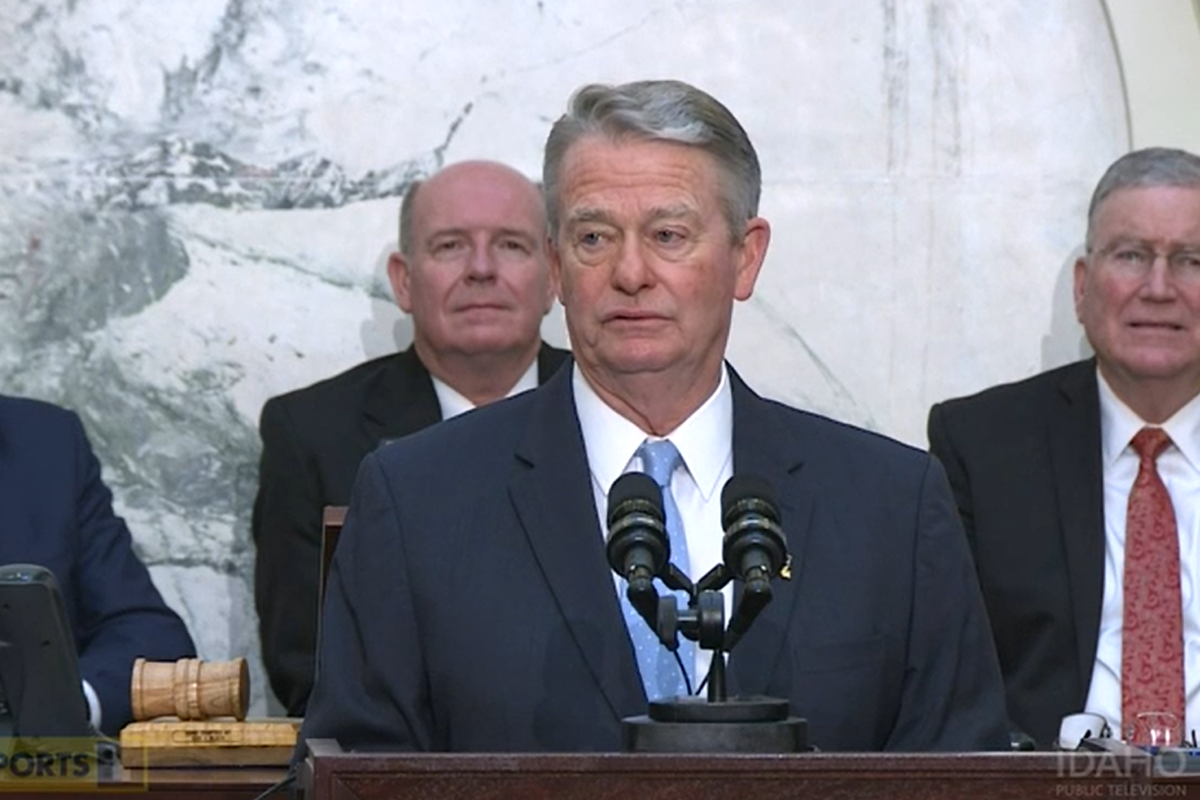 Gov. Brad Little kicked off the 2023 legislative session with his State of the State address, outlining his priorities: Education, public safety, transportation and property taxes. But lawmakers, as always, have their own ideas. This month, we ask Power Poll Treasure Valley participants about education, fentanyl, and using public funds for private events.
---
Gov. Little spent nearly half of his State of the State speech focused on education. After the September special session, during which the Legislature approved $410 million in ongoing funds for K-12 and higher education, Little encouraged lawmakers to support his attempts to raise pay for teachers, invest in facilities, improve student outcomes, and establish a $8,500 scholarship for graduating Idaho students attending in-state higher ed institutions.
Meanwhile, lawmakers continue to discuss school choice options, with proposals ranging from strengthening the existing Empowering Parents grant program to establishing education savings accounts, which would divert money that would normally go to a public school that a child is attending and put it instead into an account to help offset homeschool or private school educations.
We asked Power Poll Treasure Valley participants what they thought the Legislature's number one education priority should be. Of those who responded, just over half said teacher and employee pay should be at the top of the list. Another 20 percent said student achievement, while 17 percent said facilities, 10 percent said expanding school choice, and 1 percent said other.
"Regarding education priorities this session, I think the legislature should do whatever it takes to implement the ability for school districts to collect impact fees for new construction," said former Star city council member Michael Keyes. "This would not only help alleviate overcrowding, it would also reduce property taxes in the long run. A win-win for everyone!"
"Additionally, I can't imagine that this would be controversial to either side of the aisle," he added. "This should be an easy one."
John C. Keenan, deputy attorney general, said education choice should be number one. "Education needs competition, not only to achieve excellence and quality in education at large, but also to bring higher pay and satisfaction in the educational industry," he said.
---
Gov. Little also emphasized the dangers of fentanyl in his State of the State address, announcing targeted investments into fighting fentanyl trafficking and combating addiction. According to the Idaho Department of Health and Welfare, fentanyl deaths doubled in Idaho between 2020 and 2021, and is contributing to a rising number of overdose deaths in the state.
We asked Power Poll Treasure Valley respondents whether they were concerned about the rise of fentanyl in Idaho. Of those who responded, three fourths said yes, while 10 percent said no. Another 16 percent said they weren't sure.
---

Earlier this month, Rep. Jason Monks, R-Meridian, introduced a bill that would ban local governments from sponsoring or financially supporting private events, such as Pride, parades, or rodeos, without the governor's permission.
The proposal comes after conservative outcry over the city of Boise and the Idaho Department of Health and Welfare sponsored Boise Pride in September.
We asked Power Poll Treasure Valley participants if they agreed with Monks' proposal. Sixty nine percent said no, while 14 percent said yes. Another 17 percent said they weren't sure.
About Power Poll: Power Poll asks questions of the most powerful, influential people in U.S. cities. It is not a scientific survey. But because the people responding to the surveys comprise the leadership structure of their cities, the results afford a fascinating glimpse into the thoughts, opinions, and beliefs of those in a position to make change. Power Poll is distinctly nonpartisan.