December Power Poll results: Mixed feelings on masks in schools, Idaho's pandemic response
Nearly two years into the pandemic, Treasure Valley Power Poll members are split on how Idaho has handled its response to COVID-19, and whether schools should continue to require masks for students.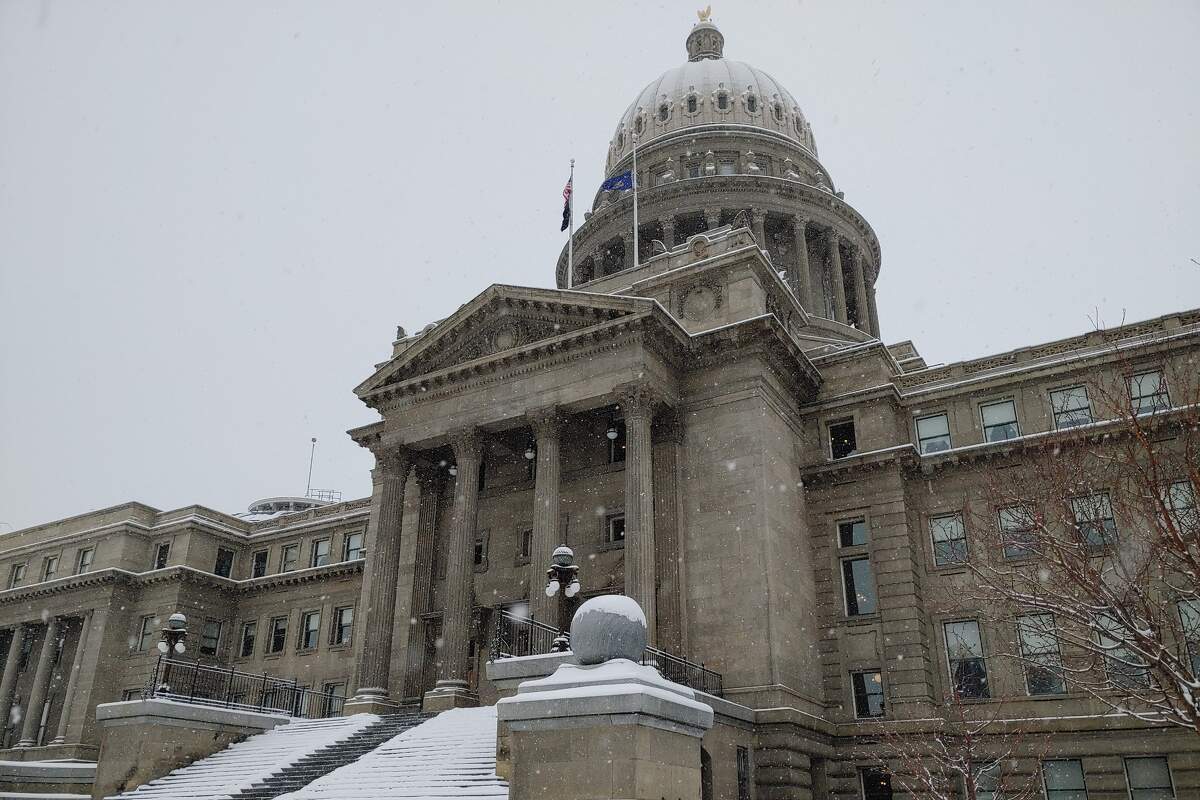 Nearly two years into the pandemic, Treasure Valley Power Poll members are split on how Idaho has handled its response to COVID-19, and whether schools should continue to require masks for students.
This month, we also asked members what lawmakers should focus on during the 2022 legislative session.
Power Poll is a nonpartisan survey organization that partners with newsrooms and journalists across the country to gauge opinions on issues affecting their communities. The poll is not a scientific surgey; Rather, it measures opinions from Treasure Valley community leaders.
---
In mid December, the Boise School District Board of Trustees held off on changing the district's mask policy from required to optional, choosing instead to revisit the issue in February. In late November, the West Ada School District reversed its mask mandate. Most other districts and charters in the Treasure Valley kept masks optional during the fall semester.
The debate came more than a month after the FDA approved vaccines for children ages 5 to 11 years old, and shortly after the Idaho Department of Health and Welfare deactivated crisis standards of care for six of the state's seven health districts. (The final health district, in north Idaho, saw deactivation just before Christmas.) Still, public health officials who testified at the Boise School District meeting urged caution with the rise of the highly transmissible Omicrom variant.
Power Poll respondents were split on whether all schools should require masks this winter, with 54 percent saying no, and 47 percent answering yes.
POLITICO recently ranked Idaho as #4 overall in pandemic response. The nationwide analysis took into account how states' COVID mitigation efforts impacted businesses, education, social well-being, and health outcomes. Idaho scored particularly high in economic and education. Only Nebraska, Maryland, and Utah ranked higher overall than Idaho.
Gov. Brad Little touted the ranking in a Dec. 21 press release.
"Idaho's high ranking among states for our pandemic response reinforces our emphasis on choice and freedom," Little said. "Our businesses and schools stayed open. I never put in place a mask mandate or a vaccine mandate. We banned vaccine passports, and our legal challenges to Biden's overreaching vaccine mandates are working."
Idaho did rank low in health outcomes. The Gem State has one of the lowest vaccination rates in the nation, and one of the highest death rates in the western United States. In its article, POLITICO acknowledged the difficulty in figuring out how to weigh the factors in the rankings.
We asked Power Poll participants whether they agreed with Idaho's overall ranking. The question split respondents fairly evenly, with 34 percent saying yes, 26 percent saying no, and another 39 percent who were unsure.
The 2022 regular legislative session kicks off on Monday, Jan. 10, when Gov. Little is scheduled to give his State of the State address in front of the Idaho Legislature. The start of the session comes just 54 days after the end of the historic 2021 session, which ended after lawmakers reconvened for three days in November to consider legislation opposing vaccine mandates and other COVID mitigation efforts. Ultimately, lawmakers didn't pass any new laws in November, but that desn't preclude them from taking up those proposals in January.
The Legislature will also have a massive $1.6 billion budget surplus to deal with, as well as federal stimulus dollars. Officials have also cited property tax reform and education as high on their priority lists in the lead-up to the session. In early December, Gov. Little told attendees at the Associated Taxpayers of Idaho annual conference that he plans to focus on education, tax relief, and infrastructure in 2022.
We asked Power Poll participants what they think lawmakers should focus on when crafting laws and budgets for the next few months.
The majority, 68 percent, said education. Another 16 percent said property tax, while 5 percent said opposing vaccine mandates should be at the top of the list. Eleven percent said "other."
About Power Poll: Power Poll asks questions of the most powerful, influential people in U.S. cities. It is not a scientific survey. But because the people responding to the surveys comprise the leadership structure of their cities, the results afford a fascinating glimpse into the thoughts, opinions, and beliefs of those in a position to make change. Power Poll is distinctly nonpartisan.