Abortion voter initiative, community college trustees, and college sports
Most Power Poll Treasure Valley respondents were open to a voter initiative on abortion, and are happy with the results of the November community college trustee races.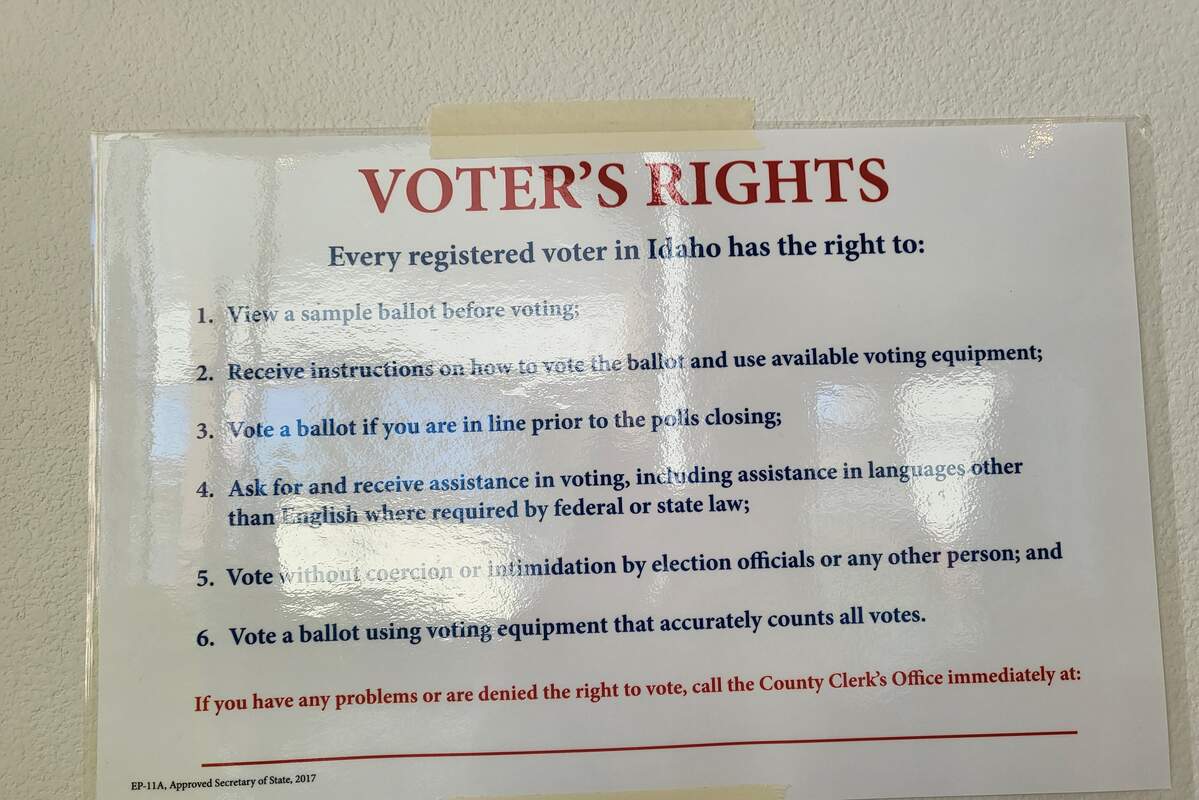 It's been a week and a half since the general election, and hopefully, we've all recovered from a late night of watching results.
Now it's time to look forward to what comes next in policy conversations -- while hopefully enjoying some downtime.
For the November Power Poll Treasure Valley, we asked members about a proposed voter initiative on abortion, as well as their thoughts on the College of Western Idaho trustee results and Boise State sports.
---
Democratic lieutenant governor candidate Terri Pickens Manweiler lost to Republican Scott Bedke, outgoing speaker of the Idaho House of Representatives, getting 30 percent of the vote to Bedke's 64 percent. (Pro Life, a Constitution Party candidate formerly known as Marvin Richardson, got just over 5 percent.)
On election night, Pickens Manweiler said she will now put her efforts behind getting an initiative on the ballot that would protect abortion access, at least partially. Pickens Manweiler made reproduction health a large part of her campaign this fall after Idaho's law banning nearly all abortions went into effect in August.
We asked Power Poll Treasure Valley members if they would consider signing an abortion access voter initiative. Of those who responded, 55 percent said yes, and 29 percent said it would depend on how it was worded. Sixteen percent said no.
"The abortion issue is challenging. Personally, I'm pro life and believe life starts at conception," said Dwight Pond. "I know people of sincere belief who think it starts later at heartbeat or brain waves. I would consider legislation that allowed first 15 weeks abortion."
---

In the Treasure Valley and across the state, community college trustee elections turned from mostly under-the-radar races to contentious face-offs, with the backing of money and high profile names. In southern Idaho, the College of Western Idaho had four trustees up for election, and all positions had multiple candidates. Ultimately, candidates backed by both former Gov. Butch Otter and multiple Democratic lawmakers won, while those running on conservative campaign promises and supported by the Ada County GOP Central Committee lost.
The race follows a trend of community college elections and school board races becoming more competitive, partisan, and often contentious, across the country.
We asked Treasure Valley if they were happy with the outcome of the CWI trustee race. Of those who responded, 79 percent said yes, while 16 percent said they weren't sure. Just 5 percent said no.
"Thank you to all those who ran in this election; the ones who won as well as the ones who didn't," said Michael Keyes, City Council Emeritus at City of Star. "I know what a difficult slog a campaign is and I appreciate you all."
---

College football season is nearing its end, with one more game at Albertsons Stadium left on the regular season schedule. According to The Arbiter, Boise State University had its first sell-out game of the season on September 17 against UT-Martin, and average attendance is consistently significantly higher than the rest of the schools in the Mountain West conference.
It's not a surprise that southern Idahoans are fond of the blue turf. But what about the other teams at Boise State? Basketball season is just getting started, and women's gymnastics meets kick off in January.
We asked Power Poll members if they follow college sports other than football. Forty seven percent said yes, while 27 percent said no, only football. Another 26 percent said they don't follow any college sports.
About Power Poll: Power Poll asks questions of the most powerful, influential people in U.S. cities. It is not a scientific survey. But because the people responding to the surveys comprise the leadership structure of their cities, the results afford a fascinating glimpse into the thoughts, opinions, and beliefs of those in a position to make change. Power Poll is distinctly nonpartisan.