A contentious month in Idaho politics
It was a contentious month in Idaho politics, with primary elections and abortion access dominating the headlines.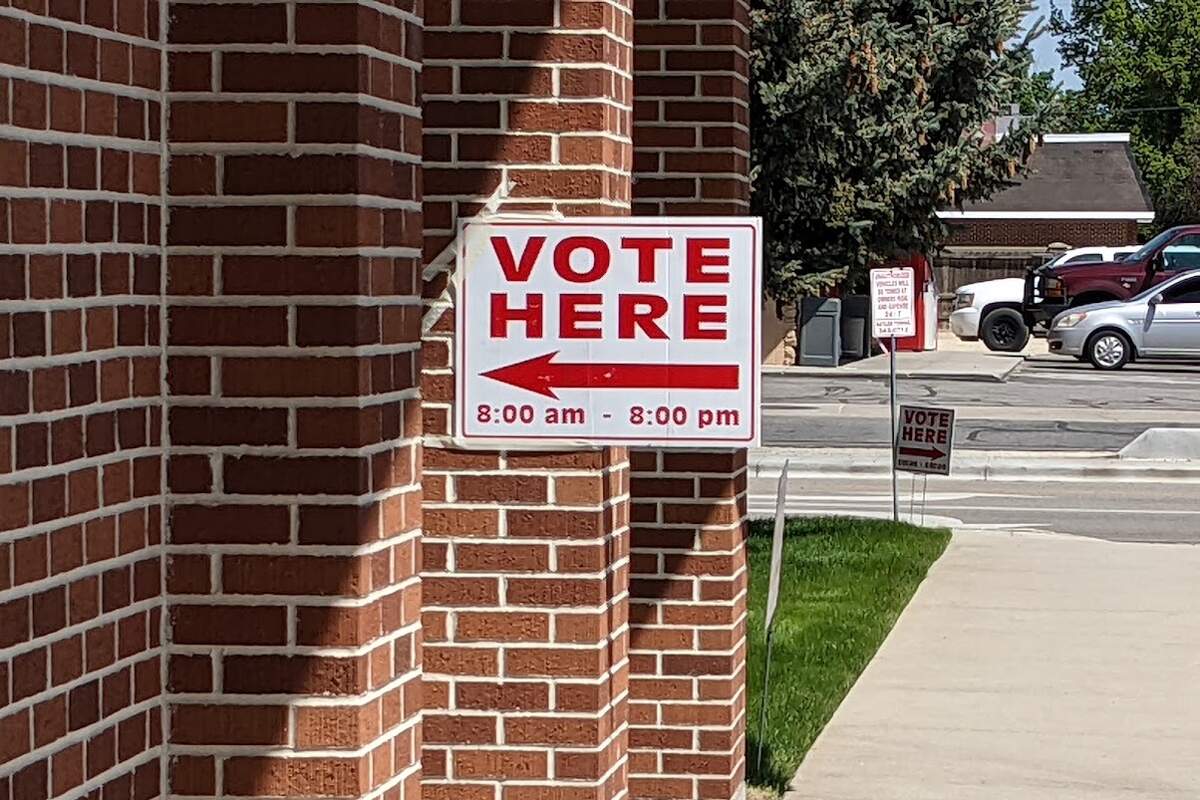 It was a contentious month in Idaho politics, with primary elections and abortion access dominating the headlines.
For May's Power Poll Treasure Valley, we asked participants their thoughts on election results, campaign finance contributions, and Idaho's abortion laws.
---
Idaho's May 17th primary made national news, largely because of the highly publicized fight between Gov. Brad Little and Lt. Gov. Janice McGeachin, who unsuccessfully challenged him for the Republican nomination for governor.
But there were other intraparty scuffles, including former congressman Raúl Labrador beating five-term attorney general Lawrence Wasden, and two-term Superintendent of Public Instruction Sherri Ybarra losing a three-way race to former State Board of Education president Debbie Critchfield.
Establishment Republican candidates won almost all of the statewide primary races, including Secretary of State candidate Phil McGrane and Lieutenant Governor candidate Scott Bedke, the current speaker of the Idaho House of Representatives. But anti-establishment right wing Republicans did extremely well in legislative race; Nearly all of the 20 incumbent lawmakers who lost their primary challenges were ousted by more conservative candidates, including a number of senators and members of the powerful budget-setting Joint Finance-Appropriations Committee.
We asked Power Poll Treasure Valley respondents if they were happy with the results of last week's primary elections.
Seventeen percent of respondents said yes, while 11 percent said no. For the majority, election night was more complicated. Seventy two percent said they had mixed feelings.
Part of those mixed feelings may have something to do with the tone of the campaigns.
"The vile mud-slinging from most of the candidates was sickening," said Rev. Bill Roose, president and CEO of the Boise Rescue Mission. "We need to hear more of 'I'll do this...' rather than 'That person is a pig.'"
"The extremist, conspiracy-theory riddled rhetoric from too many of the candidates sends chills down my spine," wrote Autumn Kersey, founder and executive director at Treasure Valley Children's Theater. "They don't represent the Idaho I was born and raised in and they don't represent the Idaho I want to lead in. Level-headed, researched, and moderate policy makers not influenced by big $$$ is what our state needs, regardless of party affiliation. Vote independent!"
---
In early May, POLITICO reported on a leaked draft US Supreme Court opinion that would overturn Roe v. Wade, which guarantees access to abortion care in every state. If the opinion doesn't change, each state would have the ability to determine abortion access laws within their borders.
If the Supreme Court overturns Roe v. Wade, Idaho has a trigger law in place that would make illegal nearly all abortions, with narrow exemptions for rape, incest, and the life of the mother. The law would take effect 30 days after the ruling.
We asked Treasure Valley Power Poll respondents if they agreed with the abortion ban. Nineteen percent said yes, while 81 percent said no.
No one said the ban isn't restrictive enough, though at least some elected officials disagree with that sentiment. On May 9, Lt. Gov. Janice McGeachin said she hopes Gov. Brad Little will call a special session to eliminate the exemptions for rape, incest, and the mother's life.
"It is shameful that Idaho's abortion laws are not the most pro-life in our country," McGeachin said in a press release. "No child should ever be murdered because of the circumstances surrounding his or her conception."
Some anti-abortion groups and lawmakers repudiated her remarks, including Idaho Chooses Life director David Leroy, who told the Associated Press that McGeachin was offering "cheap rhetoric on the campaign trail (to) try to salvage her campaign by politicizing the abortion issue."
---
This primary election cycle saw several six- and seven-figure campaign finance reports, including record-breaking hauls in the race for Superintendent of Public Instruction. A number of out-of-state contributors chipped in to legislative and statewide races, including tens of thousands of dollars funneled to conservative candidates from California-based Rattlesnake Holdings and its affiliates.
We asked Power Poll Treasure Valley respondents if the big-dollar donations in Idaho elections concerned them.
Eighty three percent said yes, while eight percent said no. Another nine percent said they weren't sure.
About Power Poll: Power Poll asks questions of the most powerful, influential people in U.S. cities. It is not a scientific survey. But because the people responding to the surveys comprise the leadership structure of their cities, the results afford a fascinating glimpse into the thoughts, opinions, and beliefs of those in a position to make change. Power Poll is distinctly nonpartisan.