Is Fani Willis's 2020 election investigation motivated by politics? Over half of Power Poll respondents say "Nope."
But most also agree that neither party stands to benefit from the investigation, even if it leads to indictments.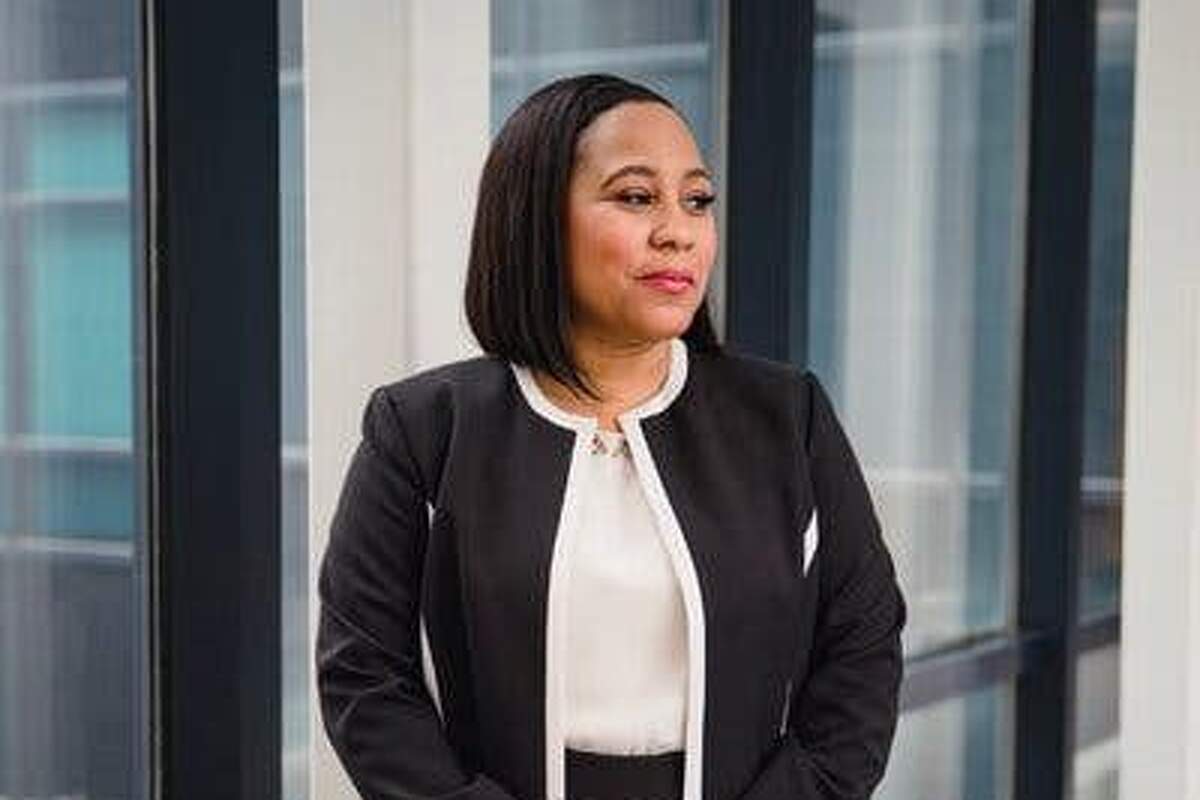 Fani Willis, the Fulton County district attorney, has cast a wide net as her investigation into Donald Trump's efforts to overturn Georgia's 2020 election results gains steam. So far, no fewer than 18 people, including former Trump lawyer Rudy Giuliani, have been told by her office that they are targets of the probe. Giuliani has already testified before the special grand jury that Willis has been allowed to convene. (While a "special" grand jury can issue subpoenas, it can't hand down indictments; rather, it issues recommendations, and if Willis wanted to pursue charges based on the recommendations, she would need to empanel a separate grand jury, who would opt whether to issue indictments.)
The drama continued this week, when on Thursday lawyers for Gov. Brian Kemp faced off in court against representatives for Willis. Willis wants Kemp, who earned Trump's eternal wrath for certifying Georgia's electors for Joe Biden after the president beat Trump here, to testify before the special grand jury. Kemp, gearing up for a re-match this fall against Democratic challenger Stacey Abrams, doubtless sees no political upside in testifying, and has accused Willis of wanting him to testify for "improper political purposes." Willis, a Democrat, denies this.
In this month's Power Poll, we sought your opinion on Willis's investigation. First, we wanted to know if you believe her investigation is politically motivated. Just over half of the 134 respondents (53 percent, to be precise) said no, it's not politically motivated. A smaller percentage (37 percent, representing 49 respondents) said yes, it is politically motivated. Ten percent had no opinion. One of the respondents, Michael Sullivan of Womble Bond Dickinson, says the question was "written to lead a large group to assume political motivation for the investigation." Sullivan suggests a better-worded question would have been, "Do you believe the DA should investigate criminal wrongdoing even if it may be a politically sensitive topic."
In any case, Mary Baker, a Clayton County school board member, questions the cost of the special grand jury and asked whether Willis should be "using these resources on something that is more or less a dog and pony show." Jim Hannan, executive vice president and CEO at Koch Enterprises, agrees, writing, "The only thing all these investigations will accomplish is to waste taxpayers' money."
Mark Fogas, executive vice president at Epsilon, comments that just because the events in question were politically motivated doesn't necessarily mean an investigation into them is: "If we don't take the time to understand the facts and learn from them we are destined to find ourselves in the same situation in the future."
Most respondents, by the way, don't think the investigations stands to benefit either party at the polls this fall. Those who did were split almost 50-50, with 20 percent saying Republicans stand to benefit, with 19 percent saying it's Democrats who will get a bump. As for criminal indictments, though, almost half (48 percent) believe we'll see some by the time this is all over. Thirty-seven percent disagree, expecting no charges as a result of the probe. (The special grand jury, by the way, is authorized to operate until next May.)
Our final question this month was about the whiplash-inducing economy. Unemployment in Georgia has never been lower, and the stock market has been making halting but steady gains since bottoming out in June. But inflation remains so high that it's driving more consumers to shop at the nation's two largest dollar stores, where sales are up significantly. Meanwhile, regulators are looking to rein in inflation by raising interest rates, which is putting the brakes on housing sales. So, is the glass half-full, or half-empty? Power Poll respondents were circumspect, with almost the same number saying they have "quite a lot" of confidence in the economy as those saying they "very little" confidence. A plurality—43 percent—report having just "some" confidence in where the economy is headed. Tellingly, only five respondents said they had a "great deal" of confidence.
About Power Poll: Power Poll asks questions of the most powerful, influential people in U.S. cities. It is not a scientific survey. But because the people responding to the surveys comprise the leadership structure of their cities, the results afford a fascinating glimpse into the thoughts, opinions, and beliefs of those in a position to make change. Power Poll is distinctly nonpartisan.