Community leaders say they're voting, mostly in person
Metro Atlanta community leaders weigh-in election integrity. Most are voting in person in the General Election and are evenly split on whether ballots cast by mail will be counted accurately.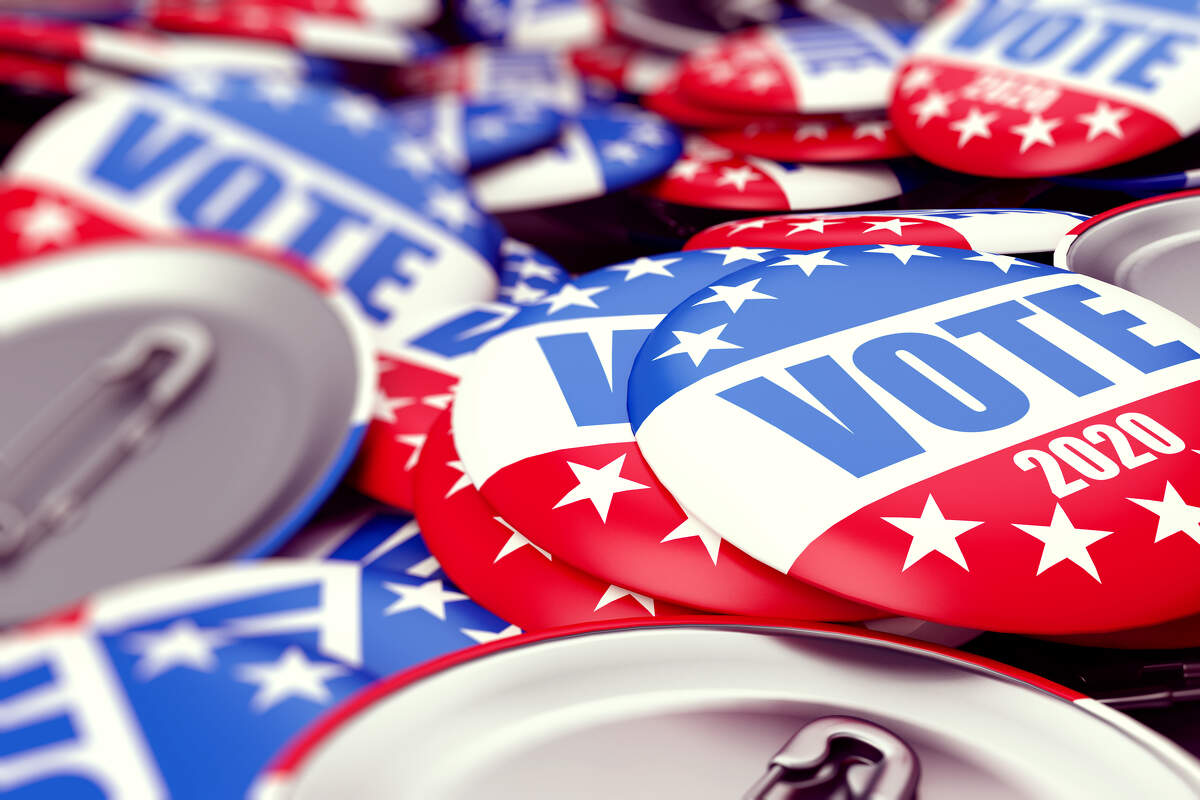 Most metro Atlanta community leaders are voting in person in the General Election and are evenly split on whether ballots cast by mail will be counted accurately.
Sixty-six percent of respondents to the latest Atlanta Power Poll said they will be casting their ballots in-person either in advance or on Nov. 3, Election Day. The rest say they are voting by mail in what is on track to be a record-shattering election for participation here and nationally.
Power Poll is part of a nationwide, monthly survey that asks community leaders for their opinions on important local issues – including voting and the potential for miscounted votes and fraud.
The latest survey was taken Oct. 19 to Oct. 22 and follows weeks of partisan back-and-forth about the integrity of this year's elections, especially mail-in votes. President Trump has called voting by mail "corrupt" and fraught with "forgeries, in many cases."
Sent via email to 889 metro Atlanta business, political, and community leaders, the survey does not have the precision of a scientific poll. It is meant to provide insight into the thinking of metro leaders, 138 or 15.52% of whom responded.
All poll respondents said they will be voting in this year's General Election, with about 59% opting for early, in-person voting, 34% casting mail-in ballots, and 6.5% planning to be at the polls on Election Day.
Several wrote emails to Power Poll, expressing their feelings about the importance of voting and about the need for an election system that is free of inaccuracies and fraud.
"The right to vote in a free and fair election is the most basic civil right," Thomas Noonan, founding partner of TechOperators, said. "Election integrity is essential and hopefully assured by our state's photo ID requirement."
Kevin Green, president and CEO of Midtown Alliance, said the ability to vote and have that vote counted "is the bedrock of a working democracy.
"We need to focus our voting laws and processes on right or wrong – versus right or left," he said.
On issues of ballot integrity, community leaders were asked about their level of confidence in Georgia's ability to accurately count what is expected to be a massive and unprecedented number of mail-in votes. Of those who responded, 35% said they expect the state's election system to be "challenged," and another nearly 9% said they see the potential for the system to break, leaving the outcomes of the elections unclear.
The rest expect problems, or "hiccups" but expect them to be short-lived. Forty-one percent said they expect a positive result, and 15% said "all should be good shortly after the election."
When it comes to the issue of their specific ballot, less than 19 percent of poll respondents said they have serious concerns about it being accurately counted. About a third said they had "some" concerns, and roughly 49 percent said they have little or no worries that their ballot will be correctly counted.
On the broader issue of access to voting, respondents were split, with 35% saying voting should be no more difficult than filing taxes. The rest were evenly divided on whether the priority should be eliminating fraud or easier voting or whether an election system needs to be in place that still requires some effort by citizens to vote.
Steve Teske, chief judge of Clayton County Juvenile Court, said he is not worried about fraud in mail-in voting, despite the allegations of the Trump administration.
"There will always be some risk to voting by mail, but it is so small that more weight should be placed on increasing voting rather than tempering it by unfounded fears," Teske wrote in an email.
A.J. Robinson, president of Central Atlanta Progress, said that "just like COVID 19 has placed the spotlight on the reliability of the public health system in Georgia, so too has this complicated election year raised the visibility of fair and secure election processes.
I am hopeful that we will learn valuable lessons on how to protect our voting privilege, the most sacred right our democracy provides each and every one of us," Robinson said.
About Power Poll: Power Poll asks questions of the most powerful, influential people in U.S. cities. It is not a scientific survey. But because the people responding to the surveys comprise the leadership structure of their cities, the results afford a fascinating glimpse into the thoughts, opinions, and beliefs of those in a position to make change. Power Poll is distinctly nonpartisan.