Area leaders weigh in on race relations
Most metro leaders believe race relations in Atlanta are the same or better than they are in the nation's other urban centers.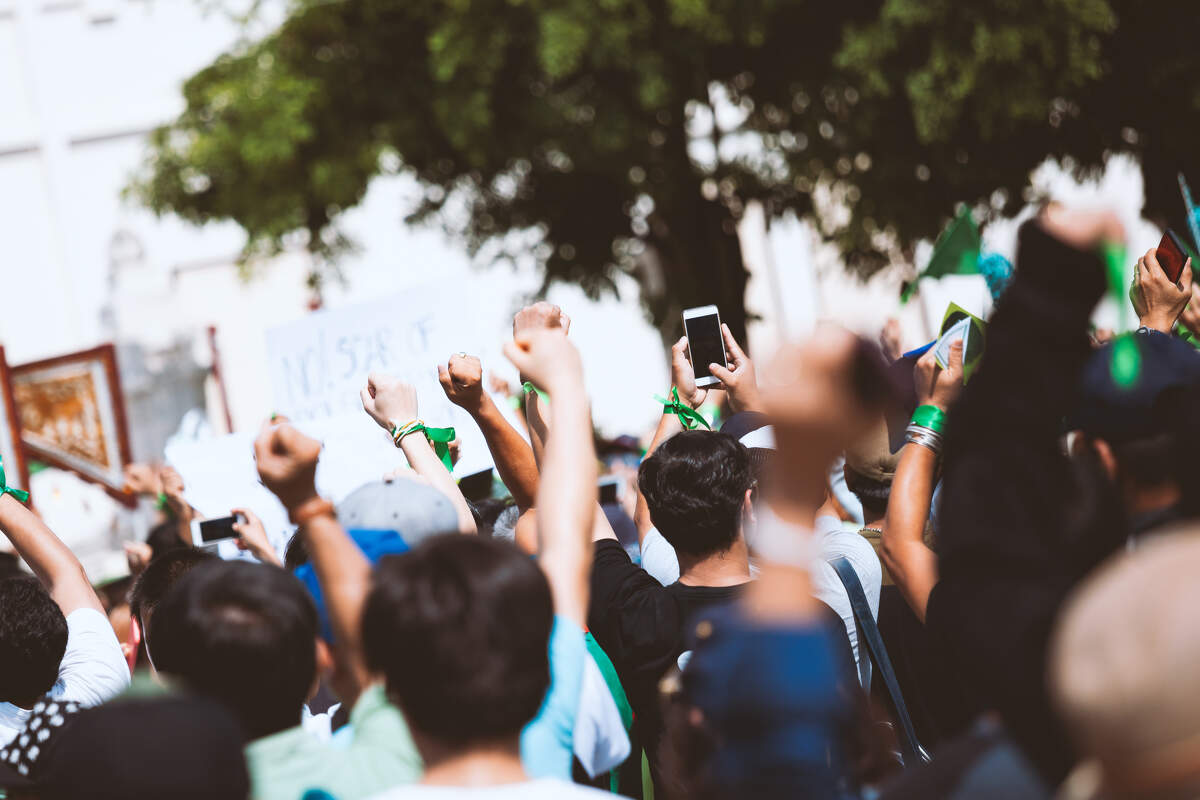 Most metro leaders believe race relations in Atlanta are the same or better than they are in the nation's other urban centers.
Still, nearly nine out of 10 who responded to the Atlanta Power Poll survey said they want action – specifically, speedy passage by lawmakers of a hate crimes law to bring Georgia in line with 46 other states.
The Atlanta Power Poll is part of a nationwide survey that asks community leaders for their opinions on important local issues. In Georgia, the poll appears exclusively on AJC.com and in The Atlanta Journal-Constitution.
The survey was taken June 15 to June 18, after weeks of massive local and national protests over George Floyd's death in Minnesota, as well as cases emerging from the deaths of African Americans in Atlanta and Brunswick.
Sent via email to 964 metro Atlanta business, political, and civic leaders, the survey does not have the precision of a scientific poll. It is meant to provide insight into the thinking of metro leaders, 150 (or 15.56 percent) of whom responded.
Of those who took the survey, nearly 45 percent said race relations are better in Atlanta than they are in other major cities, while 46 % think they are the same, and slightly more than 9% believe they are worse.
Asked how the recent protests and demonstrations have affected their views:
nearly 43 percent said they believe it is now time for real change;
28 percent said they were energized by the protests to give either time or money to a cause;
nearly 9 percent said periodic protests are inevitable;
and slightly more than 11 percent said the protests had made them more sympathetic to causes, such as Black Lives Matter, while about 9 percent said the protests had exactly the opposite effect on them.
Pat Upshaw-Monteith, president and CEO of Leadership Atlanta, said the events of the last few weeks "have only deepened our commitment to making change happen.
"While we are outraged and frustrated, we should also be heartened by growing signs our country may finally be at a tipping point for real change," she said in written comments to Power Poll. "More than ever, the work requires fearless, thoughtful, and strong leaders who can identify appropriate ways to help our community eliminate racism, advance equality, and move forward."
Others also see momentum building. For instance, A.J. Robinson, president of Central Atlanta Progress, wrote that he's convinced "change is in the air," and state Rep. Angelika Kausche, a Democrat from Johns Creek, predicted that, "as a society, we are at the turning point."
But Kausche said that the protests are not just a response to police brutality.
"They are the culmination of years of anger and frustration about systemic injustice and economic disparities, particularly targeting disenfranchised communities," she said in comments to Power Poll.
Cobb County Tax Commissioner Carla Jackson echoed similar sentiments, writing: "The recent murders and policing inequities receiving media attention are sadly the tip of the iceberg – highlighting the ugly, harmful, and disgusting realities that people of color have been experiencing for decades."
Larry Schall, president of Oglethorpe University, said Atlanta has grown into one of America's greatest cities.
But, he said, "this pride can serve to obscure the reality that Atlanta is the most unequal of all American cities where the circumstance of a child's birth, the zip code into which a child is born, largely determines his or her future. We are not a city of equal opportunity and that remains a tragic fact."
Lisa Borders, a former president of the Atlanta City Council, said, with citizen commentators on every street corner with a digital device, "we are forced to deal with the reality on display.
"Today's truth: Atlanta remains racially and economically fragmented," she wrote. "Hence, our collective growth is stagnated and stunted by ill-conceived perceptions and substantial inequities, e.g. distrust and fear between racial groups, and a poverty rate at 24%."
Borders said that "we need substantial internal work to unpack our past, followed by remedy and release," as well as the daily necessities, such as affordable housing, health care and education.
Other comments showed the wide swing in viewpoints. For instance, Lynne Laube, co-founder and COO of Cardlytics, Inc. of Atlanta, wrote that "Atlanta, in particular, needs to lead Black Lives Matter for the country," while Alpharetta City Councilman Ben Burnett said he believes Democrats don't really want true equality and "use race relations as a political wedge.
"That is the shame because equality is truly possible," he said.
Daniel Forsman, president and CEO of Berkshire Hathaway HomeServices Georgia Properties, told Power Poll that leaders have an obligation to listen, engage in discussions with colleagues and their communities, and then act.
"Supporting hate crimes legislation is a positive next step," he wrote.
The Georgia House has passed a hate crimes bill, allowing for stiffer sentences for anyone convicted of targeting a victim based on race, color, religion, national origin, sexual orientation, gender, or mental or physical disabilities.
The state Senate is under pressure to vote on the measure before the 2020 General Assembly session, which was interrupted by the pandemic, adjourns in a few days. House Speaker David Ralston, R-Blue Ridge, has said that, if a hate crimes law is not passed this session, "it will leave a stain on this state that we can never wash away."
Currently, only Georgia, South Carolina, Arkansas, and Wyoming do not some type of protections or extra penalties on their books dealing with hate crimes.
Of the community leaders who participated in the poll, about 87 percent favor of the bill's passage, 8 percentage are against and just over 5 percent are undecided.
Atlanta Power Poll highlights:
The June 15-18 survey went out to 964 metro Atlanta business, political and civic leaders by email. The response rate was 15.5%.
Of those who responded, nearly 45 percent said race relations were better in Atlanta than in other major cities, while 46 percent said they are the same, and slightly more than 9 percent said they were worse. About 87 percent want to see Georgia lawmakers enact hate crime legislation.
About Power Poll: Power Poll asks questions of the most powerful, influential people in U.S. cities. It is not a scientific survey. But because the people responding to the surveys comprise the leadership structure of their cities, the results afford a fascinating glimpse into the thoughts, opinions, and beliefs of those in a position to make change. Power Poll is distinctly nonpartisan.