Jacksonville Power Players generally support Jaguars owner's purchase of Jacksonville Fairgrounds
Many civic and business leaders think the deal will benefit Shad Khan the most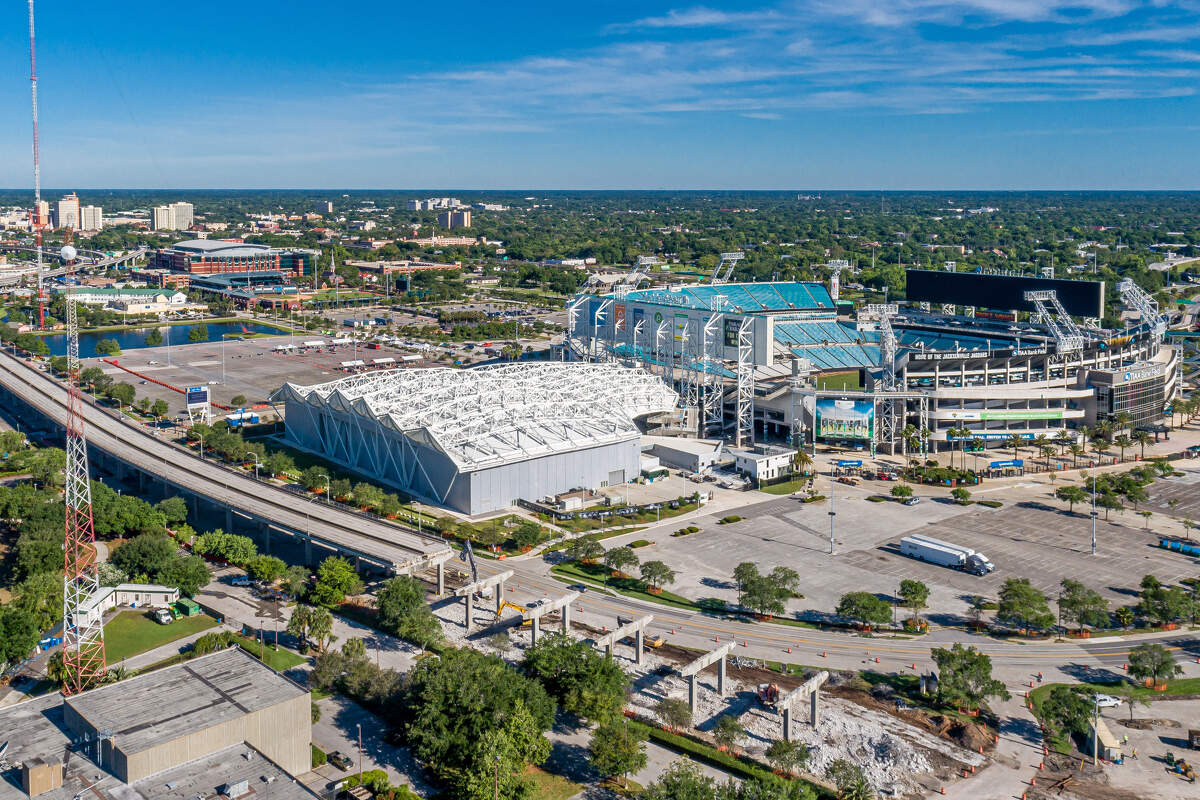 May's Power Poll in Jacksonville tapping movers and shakers on their perspectives of the recent agreement by Jacksonville Jaguars owner Shad Kahn to purchase the Jacksonville Fairgrounds property in downtown shows power players are in favor of the deal.
The accord allows Khan to buy the 30 acres of land adjacent to TIAA Bank Field near the stadium. Meanwhile, when the deal is done in 2024, the Fair will relocate to the city's Westside off Normandy Boulevard where the operations will be able to expand across 80 acres of sprawling land.
Iguana Properties, a wing for Khan's business empire, will buy the land downtown on Beaver Street. It was home to Fairground operations since 1955.
Civic and business leaders in Jacksonville are overwhelmingly in favor of the deal. Some 80% of those who took part in the poll this month said the purchase by Khan and the relocation of the Fairgrounds is good for Jacksonville. Only 6% said they did not think it was good for the city and another 14% said they had no opinion or weren't sure.
But when it came to who will benefit most from the land purchase and Fairgrounds relocation, respondents became more cynical. Out of those who took part in the poll, 35% said Khan would get the most benefit. Just behind that sentiment, 33% said the people of Jacksonville will see the most benefit while another 20% said the Fair and Khan will benefit equally while only 2% said the Fair will see the most benefit. Another 10% said they had no opinion or weren't sure.
When respondents were asked what they generally thought of the deal between the Fairgrounds and Khan, 55% said the deal seemed natural and was a good move for everyone. Another 27% said Khan gets whatever he wants, it's amazing. Still, 18% said they had no opinion or weren't sure.
About Power Poll: Power Poll asks questions of the most powerful, influential people in U.S. cities. It is not a scientific survey. But because the people responding to the surveys comprise the leadership structure of their cities, the results afford a fascinating glimpse into the thoughts, opinions, and beliefs of those in a position to make change. Power Poll is distinctly nonpartisan.