Jacksonville power players blast Rutherford for stance and role in chaos at the nation's Capitol
Near universal condemnation of Jacksonville congressman who is also a former sheriff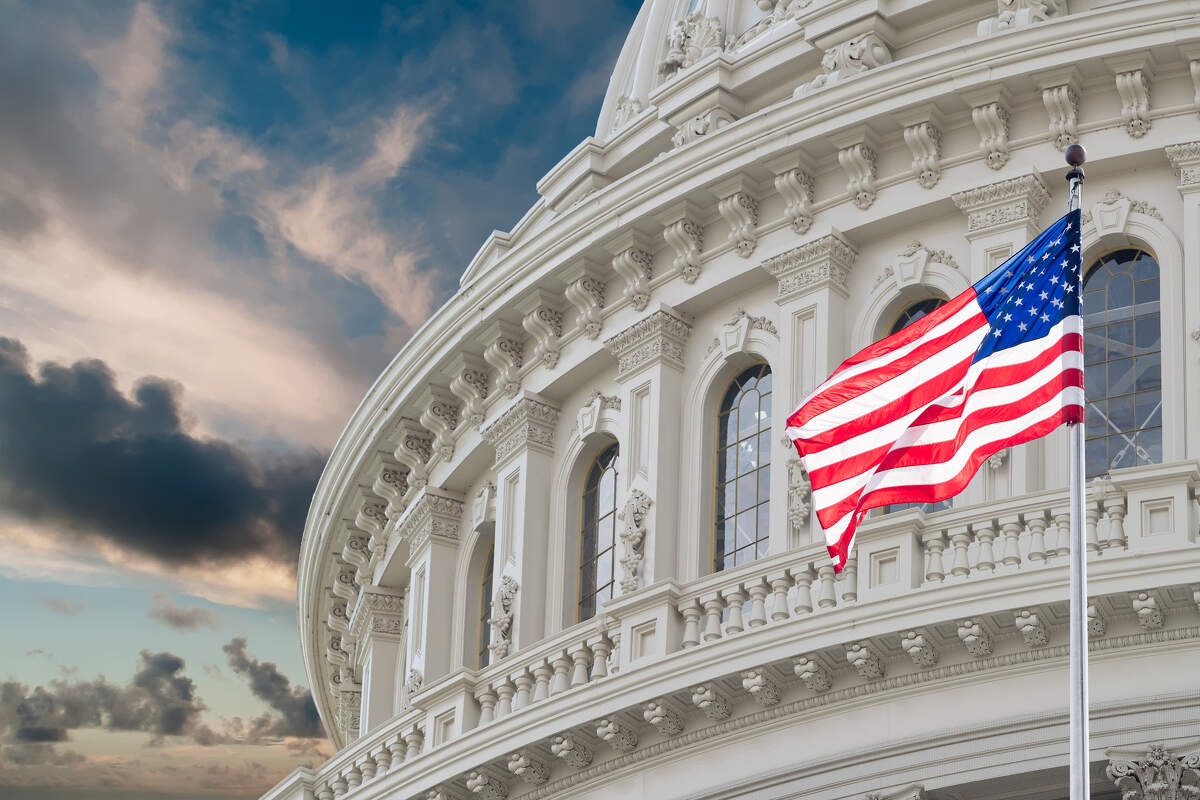 Power players in Jacksonville hammered U.S. Rep. John Rutherford (R-Jacksonville) for his positions in Congress on Jan. 6, the day the nation's Capitol building was stormed by pro-Trump rioters.
The Jacksonville Power Poll of movers and shakers conducted between Jan. 11 and Jan. 14 showed Rutherford is drawing fire for voting against certifying the election results that indisputably showed Joe Biden defeated incumbent Pres. Donald Trump in the Nov. 3 election. About another 150 Republican members of Congress and the Senate voted against ratifying the Electoral College conclusion.
That congressional process touched off a wild scene in Washington, D.C., as Trump held a rally during the vote on the election results and incited a blood-thirsty crowd to descend on the seat of American government and thousands ripped into the halls of Congress. Five people were killed during the mayhem.
During the actual riots and violent disorder amid a congressional recess, Rutherford was interviewed on television by Action News anchor and reporter Ben Becker. During that tense interview, Rutherford denied Trump had any responsibility for the outbreak in the lawlessness. He said the rioters themselves are solely to blame.
That position came from a former Jacksonville sheriff who was the city's top lawman for three terms before first being elected to the U.S. House of Representatives in 2016. His seat represents much of Jacksonville.
Power Poll respondents were all over Rutherford's position and very few agreed with him.
The response from those taking part in the poll were clear: Rutherford was out of line. Out of those who took part in the questionnaire, 90.3% said Rutherford is a former sheriff and he should know inciting unlawful activities is a crime and Trump bears responsibility.
Only 9.7% said Rutherford is right and you can't blame Trump. No respondent said they had no opinion or weren't sure.
The sharp rebuke of Rutherford was bi-partisan. Even people who've supported Rutherford in elections were upset with his response to the disorder in the nation's Capitol.
Jacksonville attorney Tad Delegal said he's dumbfounded about Rutherford's congressional stance and positions during the melee.
"I donated to John Rutherford's campaign when he first ran for Congress because his tenure as Sheriff convinced me that he was a man of character," Delegal said. "He has now either succumbed to a conspiracy theory-based false realty or abandoned his principles. Either way, he has embarrassed us and is no longer fit."
But not only did Rutherford defend Trump and denied he had any role in the disorder, the former lawman denied he shared any blame. He said his decision to oppose the results of the election had no impact on the wild reactions in the streets in Washington and in the confines of the Capitol building.
Poll respondents were nearly as harsh on Rutherford's claim of personal absolution. Some 83.9% said had Rutherford and other lawmakers not objected to the results, which are beyond question now, tensions wouldn't have been so high.
Another 12.9% said Rutherford is right to object to the election results and we should always ask for election scrutiny. Another 3.2% said they're not sure or had no opinion.
In general, Jacksonville power elites were taking Rutherford to task.
Daryle Scott, founder of Venus Swimwear, said there's no excuse for Rutherford's positions regarding the events of Jan. 6.
"As a lifelong Republican I am disheartened by the people who continue to give life to the false conspiracy theory that there was some sort of massive fraud in the election… ," Scott said. "Rutherford's vote was disgraceful. It's long past time for people to stand up and admit that Trump lost."
Marcia Ladendorff, former anchor at First Coast News and instructor at University of North Florida, was stinging in her pointed comments about Rutherford's conduct.
"Trafficking in conspiracy theories and promoting false narratives are two old tactics used by those who wish to foment chaos in an attempt to overthrow a government," Ladendorff said. "… Furthermore, as long as we refuse to hold our leaders responsible for their actions, we can expect to see more abuse of power."
January's Power Poll on Rutherford's take on the violence in Washington was the most lop-sided poll conducted in Jacksonville thus far.
January's Power Poll was emailed to 178 Jacksonville business and community leaders. Out of that, 31 power players responded, a response rate of 17.4%.
This is Drew Dixon. Thanks for all who took part in this Month's Power Poll and look for the next Jacksonville Power Poll in early February.
About Power Poll: Power Poll asks questions of the most powerful, influential people in U.S. cities. It is not a scientific survey. But because the people responding to the surveys comprise the leadership structure of their cities, the results afford a fascinating glimpse into the thoughts, opinions, and beliefs of those in a position to make change. Power Poll is distinctly nonpartisan.