Jacksonville power players back the city's efforts on coronavirus vaccinations
City leaders get support from top community participants on Jacksonville vaccine roll out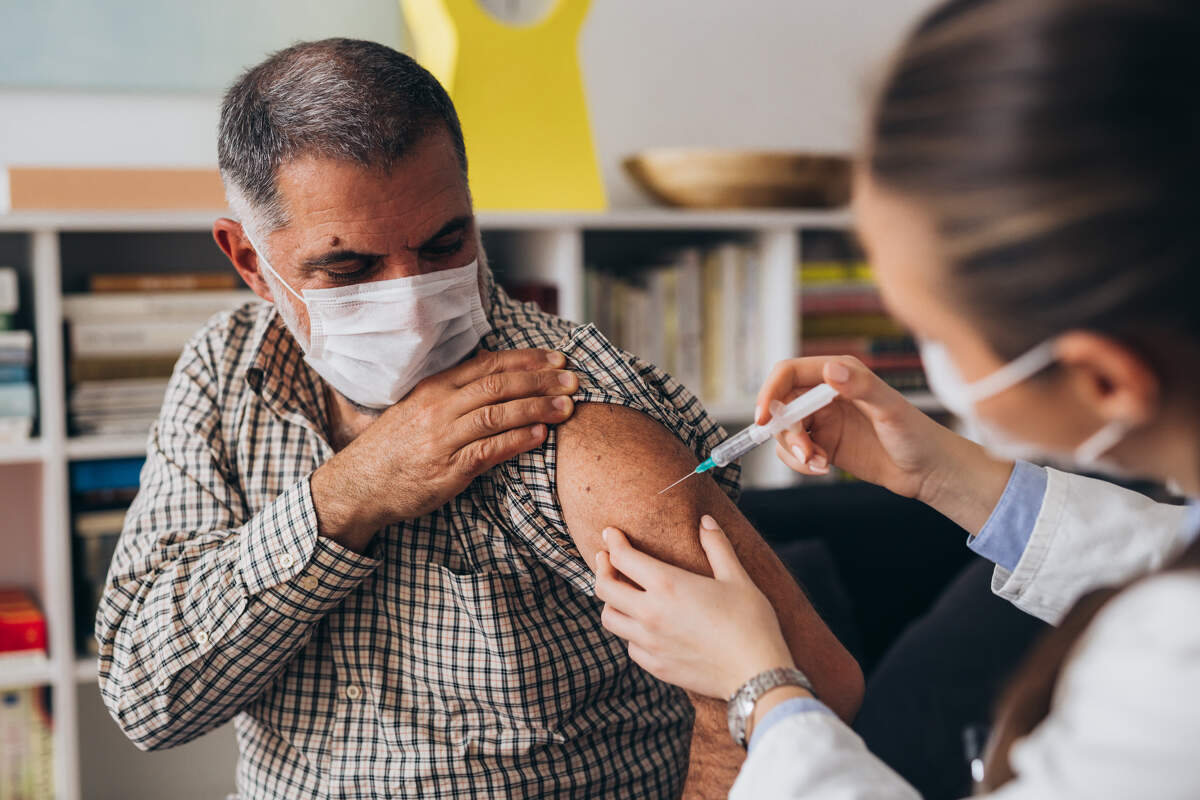 This month's Power Poll in Jacksonville shows community leaders are standing behind efforts to get residents vaccinated for coronavirus.
The latest Power Poll shows movers and shakers in Jacksonville generally approve of the city's handling of the roll out of the COVID-19 vaccine at four federally approved centers and dozens of retailers and businesses around the area.
The stipulations to get a vaccination calls for residents to be over 65 years old, be an educator for students between kindergarten and 12th grade and a firefighter or law enforcement officer older than 50.
Out of those surveyed, 73.9% say they feel the city is starting to get a handle on the coronavirus issue and vaccine distribution is going smoothly. Another 17.4% say they simply want to know where they can get a vaccination because they don't meet the current stipulations. Another 8.7% say they don't know or don't have an opinion and no one said they have no idea what to do.
Respondents were supportive of the city's efforts so far in the vaccination phase of the pandemic. Some 47.8% said the city's lucky to have leaders who stayed on top of the unprecedented pandemic.
Jacksonville attorney Tad Delegal said, "[Mayor] Lenny Curry has done relatively well leading on this crisis. He has been much more responsible and less affected by silly partisan distractions than the Governor [Ron DeSantis]."
Another 39.1% said city leaders are doing the best they can, but there's still a lot of confusion and mistakes. Still, 4.3% said the city has no clue what it's doing and another 8.7% say they have no opinion or don't know.
As far as when the pandemic might subside, Jacksonville power brokers were pretty optimistic. Out of those surveyed, 47.8% said things will get back to normal by the end of 2021. Another 34.8% said normality will return to Jacksonville this summer and 17.4% said the pandemic could go well into 2022.
The survey was conducted between March 8 through 11 through emails sent to 124 power players in Jacksonville. Out of those, 23 people provided responses or about 18.5.%.
This is Drew Dixon with this month's Power Poll. Look for the next survey on the hottest topics in Jacksonville in early April.
About Power Poll: Power Poll asks questions of the most powerful, influential people in U.S. cities. It is not a scientific survey. But because the people responding to the surveys comprise the leadership structure of their cities, the results afford a fascinating glimpse into the thoughts, opinions, and beliefs of those in a position to make change. Power Poll is distinctly nonpartisan.