Nearly two thirds of the top leaders in Chattanooga say they are voting for Democrat Phil Bredesen to succeed outgoing U.S. Sen. Bob Corker, but a majority of those local leaders still think Republican Marsha Blackburn will win in next Tuesday's election, according to a new Power Poll of business, civic, media, and political leaders in Hamilton County.
Bredesen, a former Nashville mayor and former Tennessee governor, was favored by 64 percent of the Chattanooga leaders. Blackburn, a former state senator who has served in the U.S. House of Representatives for the past 16 years, was supported by 35 percent of the local leaders in her bid to move to the upper chamber of Congress. A scant 1 percent was undecided.
Presenting sponsor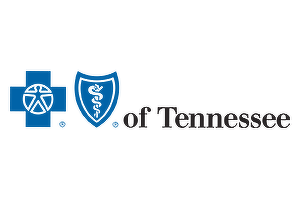 How Health Insurance Premiums Get Set and Spent
By Roy Vaughn
Buying health insurance is an investment in peace of mind. You're counting on your insurer to protect your financial health when you need care for your physical or mental health&emdash;especially when significant needs arise, like a surgery or a chronic condition.
You're also counting on your insurer to provide access to affordable, quality options for care throughout the year. We do that in part by negotiating discounts from the standard rates providers charge.
At BlueCross BlueShield of Tennessee, we feel it's our responsibility to help our members understand why medical care itself and the coverage we provide costs what it does. Here, I'll share how we use the premium dollars we collect.
We base our pricing on what we expect to spend for the medical services our members will need. What everyone pays in premiums together goes to cover those services. One year, you may need a lot of care and feel the benefits of your coverage more directly; the next, you may not have a lot of health needs—but the financial protection is there if you do.
In 2017, we made $14 billion in payments to doctors, hospitals and drug companies to cover medical treatments for the 3.5 million members we serve.
To look at it another way, for every dollar we received in premiums and fees, we paid 86 cents for medical care. And here's how that breaks down:
26 cents: physician services
25 cents: inpatient facility care
21 cents: outpatient facility care
10 cents: prescription drugs (those not administered by a provider)
4 cents: other medical services
The Affordable Care Act requires insurers to spend 80-85 cents from each premium dollar on medical services and pay rebates if we don't (based on a three-year average). And BlueCross usually met those targets even before they became law.
So, after using 86 cents from each premium dollar to cover our members' care needs, where did the remaining 14 cents go?
First, 3 cents went to pay our local, state and federal taxes—which added up to $498 million. Next, 8 cents from each premium dollar went to cover the costs of doing business.
Those include the obvious: processing and paying claims, and assisting customers who call with questions. But we also do more that many people aren't aware of.
People are often surprised to learn we have more than 840 nurses working at BlueCross. Many work directly with members to help coordinate care for chronic health conditions or after an inpatient hospital stay.
We also have a large, specialized staff working with technology—managing physical hardware like servers, creating digital tools and performing sophisticated data analysis to help providers meet members' needs. And we have all the usual business functions like accounting, legal and marketing.
In each area, we understand these costs are borne by our members, so we work hard to manage expenses efficiently while balancing the ability to hire and retain talented workers.
After medical costs, taxes and operating expenses, we retained the last 3 cents of each premium dollar as net income, or profit.
As a not-for-profit company, we don't have shareholders or private owners who benefit from our business operations. So the net income we retain goes into our reserves, which are a safety net ensuring we can pay our members' claims and sustain operations in case of an epidemic, disaster or market downturn. These funds can also be used to invest in new capabilities for serving members.
Ultimately, the cost of health care itself drives the cost of coverage—and we work to manage those costs, and our own, effectively on behalf of our members.
Roy Vaughn is senior vice president and chief communications officer for BlueCross BlueShield of Tennessee.
But 53 percent of the Chattanoogans responding to the Power Poll predicted Blackburn would be elected. Blackburn, a Brentwood Republican, has been gaining favor in the most recent public opinion polls and could get a boost this weekend from a campaign rally in Chattanooga on Sunday by President Donald Trump on her behalf.
The Real Clear Politics average of recent statewide polls in Tennessee shows Blackburn has a 6.8 percent advantage over Bredesen.
Bredesen is the last Democrat to win a statewide race in Tennessee, when he won re-election as governor in 2006. But Bredesen, now 75 years old and facing a state that is increasingly turning red, faces an uphill battle to offset the GOP leanings of most of Tennessee, according to Bruce Dobie, founder of the Power Poll.
Trump carried Tennessee in the 2016 election by a 26-point margin, and Blackburn has repeatedly highlighted her support for, and from, the president.
The Power Poll surveys elected officials, business executives and civic and media leaders in Tennessee's four biggest cities. Statewide, Bredesen enjoys even stronger support in the other major cities among those leaders surveyed, most of whom think he will win in Tuesday's election.
Despite recent public opinion polls showing Blackburn with a slight lead among voters, the Power Poll respondents in the four major cities favored Bredesen over Blackburn by better than a 3-to-1 margin. Among the 1,767 opinion leaders surveyed in the Power Poll, 77 percent favored Bredesen, compared with only 21 percent who were voting for Blackburn.
Statewide, despite public opinion surveys to the contrary, 53 percent of the statewide Power Poll respondents think Bredesen will win.
"This points to a stark urban and rural divide in the state of Tennessee," Dobie said. "We're about to determine who is right."
Ethnic voters who tend to favor Democrats are concentrated in Tennessee's biggest cities, and Dobie said many of the wealthy, establishment figures who Trump has widely decried were also included in the Power Poll.
"Maybe those who are running our biggest cities listen to Trump and hear things that may appeal to the masses, but they don't like what is being said and are therefore going to vote for a Democrat this time," he said.
In another Power Poll last month, a majority of the influential leaders in the major cities said they were voting for former Nashville Mayor Karl Dean over Williamson County farmer and businessman Bill Lee to be the next governor. But in that poll, a majority of respondents still predicted that Lee will be elected.
The Power Poll is an interactive survey targeted to powerful, influential people. Members are capable of steering a city's, or state's, discussion one way or another. The poll is not scientific. But it is designed to offer an insightful barometer into what community leaders think about current issues and events.
Contact staff writer Dave Flessner at dflessner@timesfreepress.com or at 757-6340.