Charge Trump With Crimes, Poll Voters Say
Meanwhile, latest San Jose Inside Power Poll finds that respondents don't much care about the fate of the former city hall.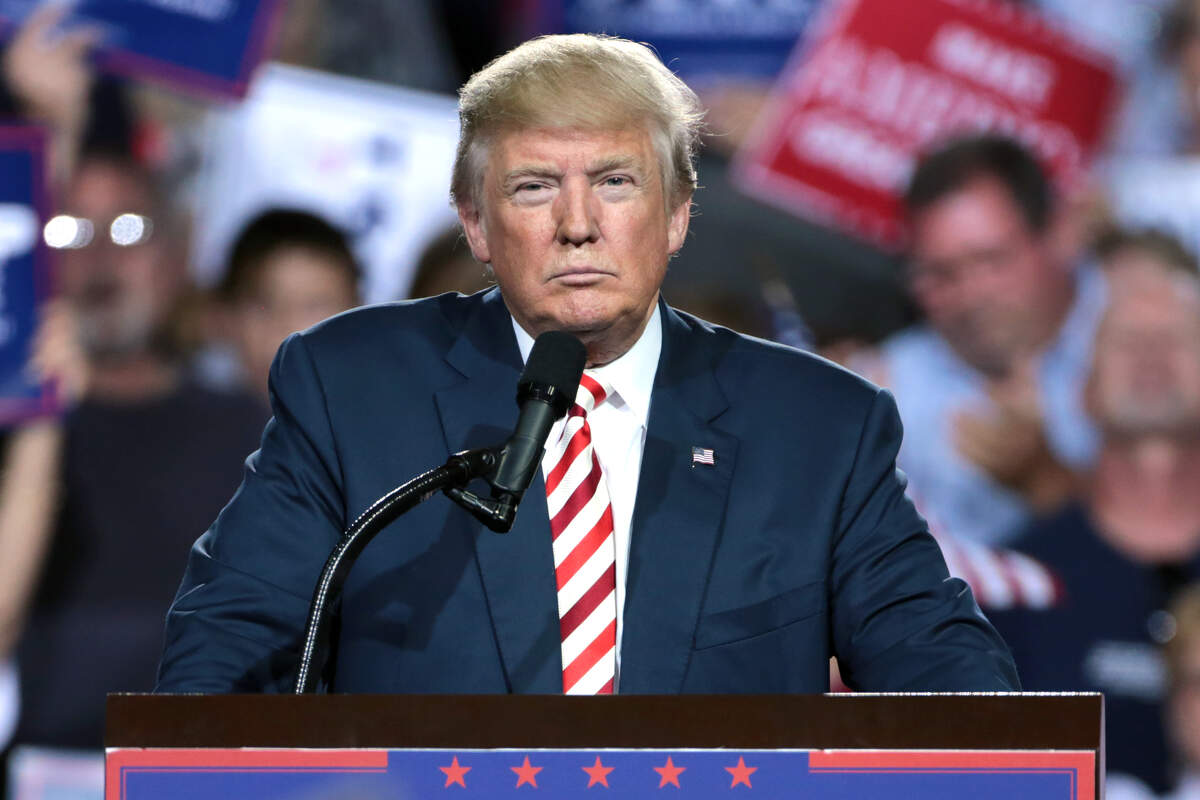 Only one proposal in the year-long history of the San Jose Inside Power Poll has ever been more popular than the notion that the U.S. Justice Department should charge former president Donald J. Trump with one or more crimes.
Meanwhile, 57 percent of poll respondents—and four out of five with an opinion on the topic—do not believe that San Jose's old city hall needs to be preserved for its historic significance.
Seventy percent of voters said they believe that people should have the right to work as contractors if they so choose, explicitly rejecting the thinking behind the state restrictions on gig workers better known as AB5.
And finally, Palo Alto Police Chief Bob Jonsen is leading retired sheriff's Capt. Kevin Jensen as our panelist's preference to replace sheriff Laurie Smith, but 43 percent of respondents don't yet have an opinion.
Here are the specific questions and responses to our poll:
Question 1
Question 2
Question 3
Question 4
Question 5
Analysis of Questions 1 and 2
Three out of four panelists said they have watched at least some of the congressional investigation into the Jan. 6 insurrection. But even few of the respondents who were unable or uninterested in following the hearings had any doubt about what the final result should be. Only one out of nine respondents believe that Trump should not be charged, with 5 percent tuning out Trump altogether.
Analysis of Question 3
Most panelists with an opinion regard San Jose's old city hall as nothing special, though preservationists say its demolition would set a dangerous precedent. County supervisors are expected to make a final decision on the fate of the structure at some point in the future.
Analysis of Question 4
Californians revealed their thoughts about AB5 back in November of 2020, when they voted to exempt rideshare drivers from the legislature's gig-worker restrictions by a margin of 58 to 42 percent. Because the ridesharing companies that opposed AB5 spent a fortune trying exempt themselves from the measure, many in the media painted that vote as an illegitimate byproduct of voter confusion. But there was and still remains ample genuine opposition to the state's strict rules (including from myself, I should disclose, in a piece I wrote decrying the law's potential impact upon newspapers).
Our panel's overwhelming opposition to the measure suggests at least to this observer that Californians are far more supportive of the gig economy than the union-backed Democrats who dominate our legislature.
Analysis of Question 5
Voters often don't know that much about even those incumbent sheriffs of some tenure, so it's not a great surprise that many are still uncertain about how they'll vote in Jonsen v. Jensen. Still, three out of five people with an opinion favor Jonsen, so Jensen may have some work to do to make this a race.
Photo credit by Gage Skidmore-Creative Commons
About Power Poll: Power Poll asks questions of the most powerful, influential people in U.S. cities. It is not a scientific survey. But because the people responding to the surveys comprise the leadership structure of their cities, the results afford a fascinating glimpse into the thoughts, opinions, and beliefs of those in a position to make change. Power Poll is distinctly nonpartisan.